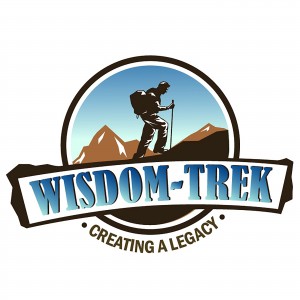 Wisdom-Trek / Creating a Legacy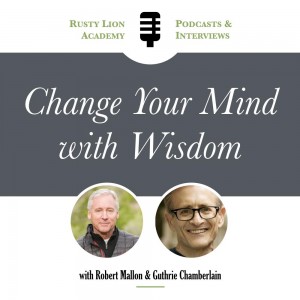 https://rustylionacademy.com/podcasts/change-your-mind-with-wisdom/
An author once compared a man's mind to a garden – you can let the weeds creep in or plant beautiful thoughts while weeding all the while.
In other words, you can change your mind or change your mindset with the right work ethic and wisdom guiding you.
That's especially true if you want your mind to prosper over time.
"You can change what you are and where you are by changing what goes into your mind." @TheZigZiglar via @RustyLionAcad (Tweet this!)
That's why H. Guthrie Chamberlain hosts the Wisdom Trek podcast, where he can help change your mind by planting seeds of wisdom over time.
He leaves it up to you to do the weeding.
As a small-business owner for more than 30 years, Guthrie once had to change his mind about business in a heartbreaking way.
The change of mind moved him from a retail technology business with 50 employees, through the dark days of the dotcom bubble burst, and into a lifestyle consulting business called Venture Consulting Group.
The change of business represents a complete change of mind for Guthrie, who once saw success as something different than he understands it now.
Listen to this episode to hear me speak with H. Guthrie Chamberlain about changing your mind with wisdom and more:
How to bounce back from any personal or business disaster.
Transitioning from a growth business to a lifestyle business.
Why you shouldn't separate your life and business.
Controlling distractive influences in your life.
Guthrie's numb fingers and numb heart when he had to close his technology business.
Growing up with 9 siblings in a farmhouse with one bathroom – and what it taught Guthrie about unconditional love and hard work.
A factory you can take with you anywhere.
Hitting midlife at age 60.
Read these books to help change your mind for the better:
How to contact H. Guthrie Chamberlain:
You can get in touch with Guthrie through either of his websites, venturecg.com or wisdom-trek.com.
Do this next to change your mind:
You change your mind when you change the way you map out your success journey. Our free live web training will give you tools to see your life and business differently – in about 60 minutes.
To listen to the show, click the player above. You can also listen via iTunes or Stitcher.