Welcome to Wisdom-Trek!
Wisdom (n) the quality or state of being wise; knowledge of what is true or right coupled with just judgment as to action; sagacity, discernment, or insight
Trek (v) to travel or migrate, especially slowly or with difficulty
Do you desire to gain wisdom, make an impact on your world, and create a living legacy?
Wisdom is gained as we travel through life, learn from our experiences, and apply those lessons to grow.  Many times it takes years and difficulties to gain that precious wisdom.
Through the use of stories, parables, allegories, and analogies we will explore the trails of everyday life in a practical and meaningful manner as we scale towards our summit.
Wisdom-Trek is your portal to all things pertaining to the acquisition of wisdom and knowledge.  The Wisdom-Trek platform includes this website along with a daily journal, a daily 5-10 minute wisdom podcast, and discussions.  It is your portal because it is my hope that everyone will share and participate in gaining wisdom, insight, and discernment. As we gain wisdom the natural extension is to share what we have learned with others.  No single person is "all-wise," so we share with each other to we all become wiser.
Our Vision is that together we will create a legacy of wisdom, seek out discernment and insights, boldly grow where few have chosen to grow before, and live long and prosper as a result.
Our Purpose is to teach you wisdom and discipline, help you understand the insights of the wise, teach you to live disciplined and successful lives and lead you to do what is right, just, and fair. (Proverbs 1:2-3)
Thank you for joining our Wisdom-Trek!
Guthrie Chamberlain, Your Guide to Wisdom
Please feel free to email me with any questions or comments and let me know how I can serve you.  I will always personally respond to your request: guthrie@venturecg.com.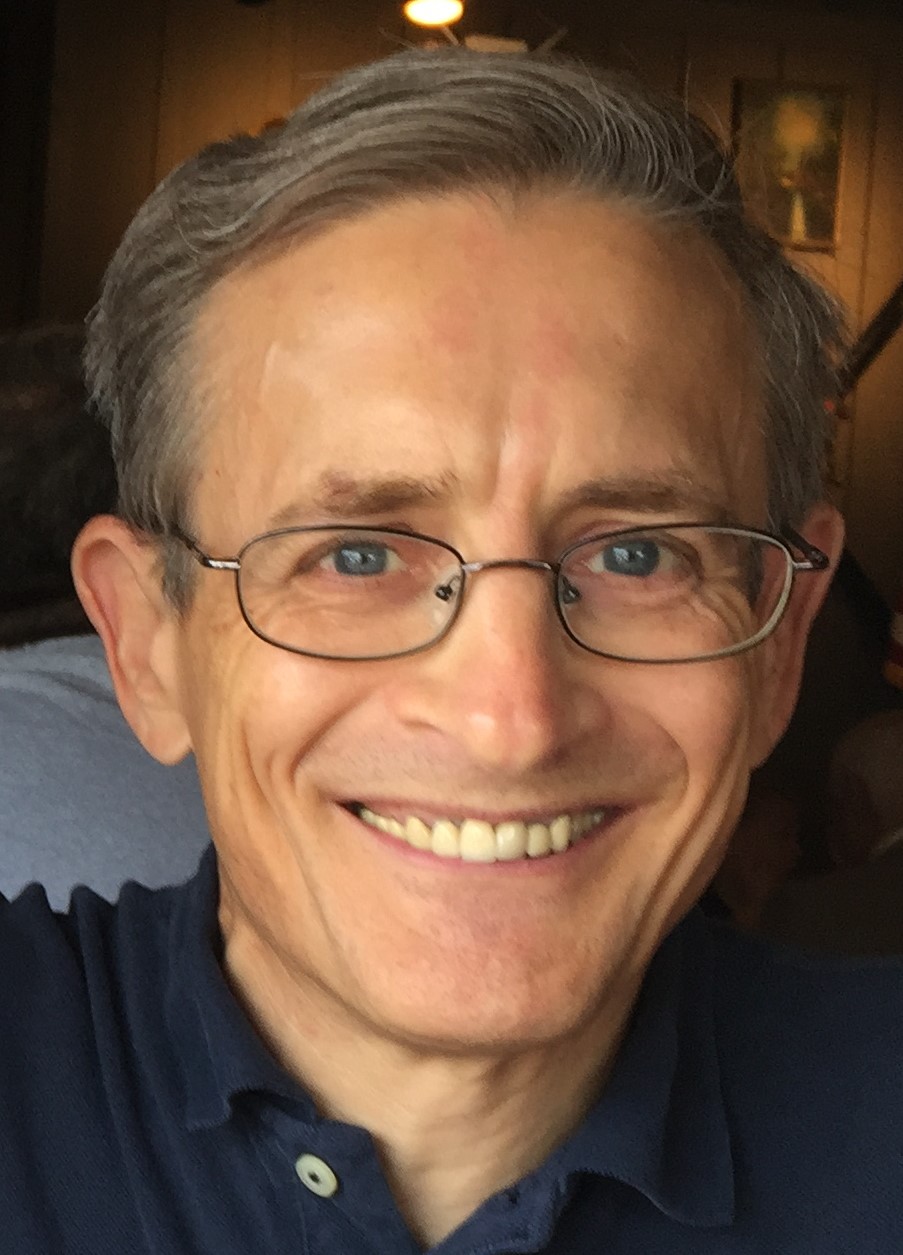 About Guthrie:
I am a simplistic person and come from a very humble upbringing as the third oldest of 10 kids in a family of 7 boys and 3 girls.  I have 2 older sisters, but as the oldest son I have picked up many of a first child's tendencies. My parents purchased a small apple orchard in New Concord, Ohio when I was six years old. As I was growing up, our family was not wealthy by the world's standards. In fact, we grew up quite poor financially, but the riches I gained during my childhood were those that no amount of money could buy.  We learned to love, even when we didn't feel like it.  We learned the value of hard work, being honest, and having integrity in all interactions.   I was fortunate to have parents who loved each other and were not afraid to show it.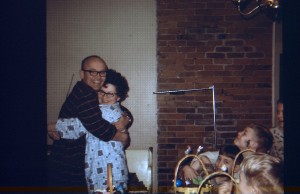 They also loved all of us as children, even when we did not deserve it and when we were quite unloving. My parents taught us to love others, love God, and serve and help others, especially those less fortunate than us.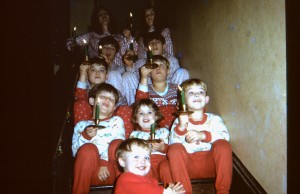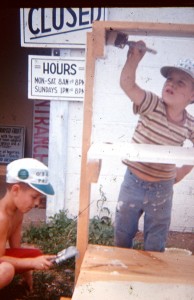 As I have grown into adulthood God blessed me with my wonderful bride of 42+ years (Paula - my true one and only love), and we have been fortunate to move to Marietta, Ohio, where we purchased the "family home" that my great grandparents built in 1902 on "Walnut Hill Farms."
My family has a long history of living in the Marietta area dating back to the earliest settlers.  Marietta is the oldest organized settlement in the Northwest Territory.  "On April 7, 1788, Ebenezer Sproat and a group of American pioneers to the Northwest Territory, led by Rufus Putnam, arrived at the confluence of the Ohio and Muskingum rivers to establish Marietta, Ohio, as the first permanent American settlement in the Northwest Territory," Wikipedia. It seems somewhat humorous to refer to southeast Ohio as the "Northwest Territory," but it was at the time.  Rufus Putnam was an ancestor of mine, so the bond to Marietta is strong.  General George Washington was also one of the surveyors of the land around Marietta.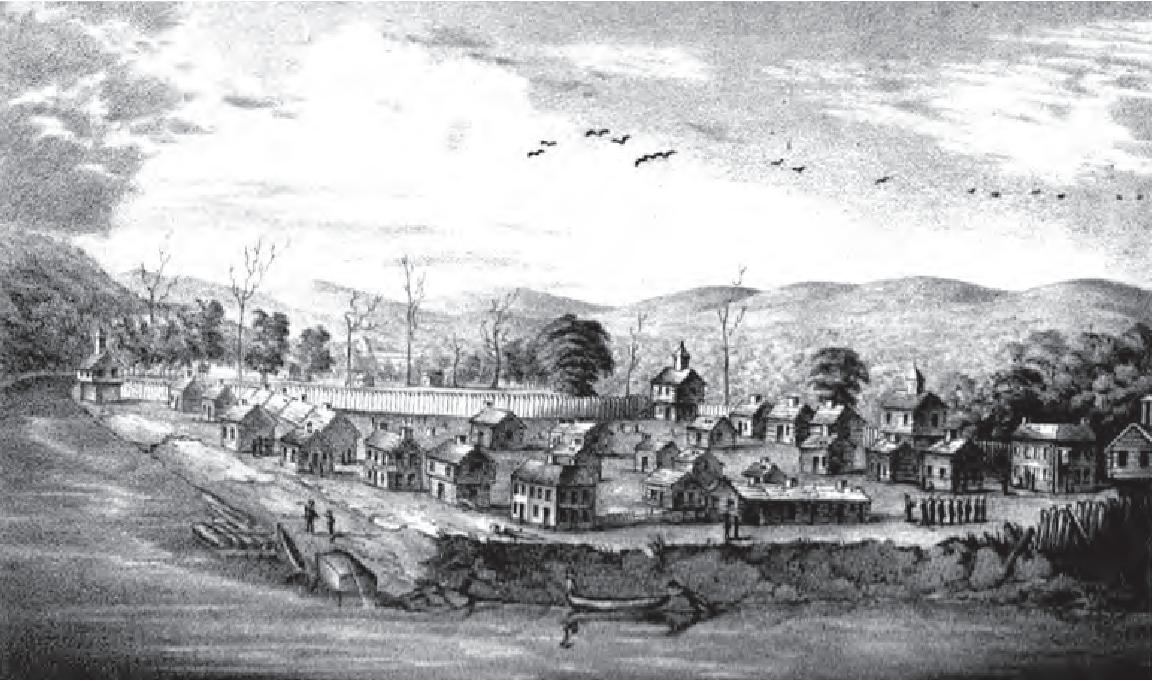 Our home in Marietta is truly a "family home" and considered is a "home-base" for all siblings, cousins, and extended family.  It is affectionately referred to as "The Big House" and is the meeting place for family reunions and other family gatherings.  Because of the fondness of our home to our family, it is our hope that you will share with us in this special place.  This is why we titled our Proverbs blog reflections "Wisdom from The Big House."  At some point when God calls us "home" to be with Him, we will truly arrive at The Big House that Christ has prepared for each of God's children.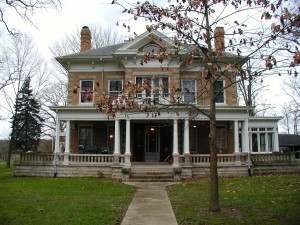 Paula and I are blessed to have five grown children and seven grandchildren. We home-schooled all the kids through high school while running successful businesses. We have been entrepreneurs/small business owners for over 40 years, primarily in technology and small business consulting.  As with everyone, we have had our share of business, financial, and personal setbacks which have provided us with much of the wisdom that we are now able to share.  As we venture into each new season of life, we are learning to keep moving forward, enjoy the journey, and create a great day, every day. We hope that as you join us on this Wisdom-Trek, we can share our experiences which have provided us with much wisdom.
God has been gracious to allow me to have significant leadership skills (both learned and innate) which have driven and compelled me to seek His wisdom through His Word.  I have made it a habit during most of my adult life, to read a chapter in the book of Proverbs each day that corresponds to the day of the month. It has been a dream and passion of mine for many years to put down in writing some of the insights that I have gained through this study. I have also sought out the mentoring of others who are wise to add to my own study. Over the past several years I have accumulated quotes and sayings of the wise that now total over 11,000 and are growing every day.
Paula and I are considered among our peers to be entrepreneur specialists with exceptional wisdom and insight that enables our clients to succeed with integrity by building a living legacy. Our company Venture Consulting Group, Inc. is focused on assisting small businesses and entrepreneurs to start and grow their business, maximize profitability and cash flow, while streamlining their companies for efficiency. We also have over 40 years of senior management experience in operations, business strategy, budgeting, profit & loss responsibility, project management, custom programming, and implementation/integration of technology services.
As followers of Christ, we possess 40 years of church leadership and ministry responsibilities. We are considered exceptional problem solvers, driven to succeed, with strong interpersonal and entrepreneurial skills.  Our focus is on being excellent mentors with communication and presentation skills that benefit entire businesses, churches, and non-profit organizations. It is our ultimate desire to help you live abundantly, enjoy the journey of life, and leave a legacy each day that will positively impact your world.
Leave us a comment or question below, let us know how we can serve you.