Welcome to Day 1422 of our Wisdom-Trek, and thank you for joining me.
This is Guthrie Chamberlain, Your Guide to Wisdom
The Shepherd – Humor Unplugged
Wisdom – the final frontier to true knowledge.  Welcome to Wisdom-Trek! Where our mission is to create a legacy of wisdom, to seek out discernment and insights, to boldly grow where few have chosen to grow before. Hello, my friend, I am Guthrie Chamberlain, your captain on our journey to increase Wisdom and Create a Living Legacy.  Thank you for joining us today as we explore wisdom on our 2nd millennium of podcasts. This is Day 1422 of our Trek, and time for a 3-minute mini-trek called Humor Unplugged.  Our Thursday podcast will provide a short and clean funny story to help you lighten up and live a rich and satisfying life.  Something to cheer you and give a bit a levity in your life.  We are told in  Proverbs 15:30  A cheerful look brings joy to the heart; good news makes for good health.  We are also encouraged in Proverbs 17:22  A cheerful heart is good medicine, but a broken spirit saps a person's strength.  Consider this your vitamin supplement of cheer for today.  So let's jump right in with today's funny which is titled:
The Shepherd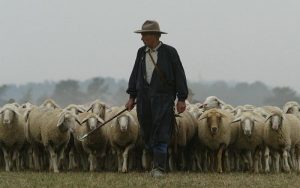 All week long Pastor Frank dutifully prepared for what he felt was going to be an essential message.  He has taken countless hours studying the various passages about shepherds and their sheep. He was careful to include some poignant stories and illustrations.  Pastor Frank practiced the message throughout the week.  On Sunday, Pastor Frank gave his all as he preached what he felt was an excellent message about shepherds and his sheep. Pastor Frank explained that sheep need lots of guidance, and that a shepherd's job is to stay close to the sheep, protect them from wild animals, and keep them from wandering off. He reinforced his point about how the shepherd knows his sheep, and they recognize his voice with John 10:3. The gatekeeper opens the gate for him, and the sheep recognize his voice and come to him. He calls his own sheep by name and leads them out.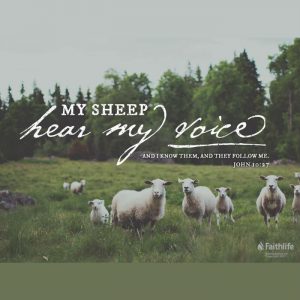 Pastor Frank went on to reinforce the concept of the closeness between the shepherd and his sheep. He said that the people of the church were God's sheep.  As he was coming to the close of his message, he asked, "If you are the sheep, who is the shepherd?"  It was pretty obvious he was indicating that he was the shepherd of his flock.
After a few seconds of silence, little Johnny shouted: "Jesus! Jesus is the shepherd."
Pastor Frank was caught by surprise with that response and asked Johnny, "Well then Johnny, who am I?"
Johnny furrowed his brow and thought for a few moments and then spoke up,  "Well, I guess you must be a sheepdog."
I hope that brought a smile to your face today.  If it did pass your smile onto some else, we all could use a kind smile each day.  Our Thursday thought is, "There are quite enough sheep already – be a shepherd: be somebody who's bold and who leads."
Here is our verse for today:
I have other sheep, too, that are not in this sheepfold. I must bring them also. They will listen to my voice, and there will be one flock with one shepherd.
Just as you enjoy these nuggets of humor, please encourage your friends and family to join us and then come along tomorrow for another day of 'Wisdom-Trek, Creating a Legacy.'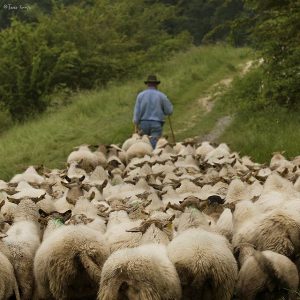 If you would like to listen to any of our past 1421 treks or read the Wisdom Journal, they are all available at Wisdom-Trek.com.   I encourage you to subscribe to Wisdom-Trek on your favorite podcast player so that each day will be downloaded to you automatically.
Thank you for allowing me to be your guide, mentor, and most importantly, I am your friend as I serve you in through this Wisdom-Trek podcast and journal each day.
As we take this Trek of life together, let us always:
Live Abundantly (Fully)
Love Unconditionally
Listen Intentionally
Learn Continuously
Lend to others Generously
Lead with Integrity
Leave a Living Legacy Each Day
I am Guthrie Chamberlain….reminding you to 'Keep Moving Forward,' 'Enjoy your Journey,' and 'Create a Great Day…Everyday'! See you tomorrow for Futuristic Friday!