Wisdom-Trek / Creating a Legacy
Welcome to Day 1357 of our Wisdom-Trek, and thank you for joining me.
This is Guthrie Chamberlain, Your Guide to Wisdom
Don't Want Any More – Humor Unplugged
Wisdom – the final frontier to true knowledge. Welcome to Wisdom-Trek where our mission is to create a legacy of wisdom, to seek out discernment and insights, and to boldly grow where few have chosen to grow before.
Hello, my friend, I am Guthrie Chamberlain, your captain on our journey to increase wisdom and create a living legacy. Thank you for joining us today as we explore wisdom on our 2nd millennium of podcasts. This is Day 1357 of our trek, and it is time for our 3-minute mini-trek called Humor Unplugged.
Our Thursday podcast will provide a short and clean funny story to help you lighten up and live a rich and satisfying life – something to cheer you and give a bit a levity in your life. We are told in  Proverbs 15:30, "A cheerful look brings joy to the heart; good news makes for good health." We are also encouraged in Proverbs 17:22, "A cheerful heart is good medicine, but a broken spirit saps a person's strength."
Consider this your vitamin supplement of cheer for today. So let's jump right in with today's funny, which is titled…
Don't Want Any More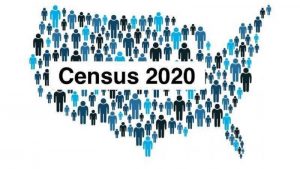 Since 2020 is a census year in the US and we should all be filling them in this month on-line, this short snippet is appropriate and will hopefully bring a chuckle to your life today.
Mr. Smith cautiously approached the door of a house, stepping over all sorts of toys on the porch. He rang the doorbell and waited. After a few moments, thinking maybe the doorbell wasn't working, he knocked loudly on the door. A bedraggled looking woman finally opened the door, with one baby on her hip and another clinging to her leg, and two others chasing each other through the hallway.
Mr. Smith showed his badge and said, "I am Mr. John Smith, and I am with the US Government Census bureau and am taking the census for this year." He then asked,  "Are you Mrs. Darla Jones?"  The exasperated woman replied, "Yep, that's me."  Mr. Smith made a checkmark on his clipboard and said, "Thank you for verifying that." Then he asked, "How many children do you have?"
Darla, sounding a bit impatient, as the baby on her hip started to wail, replied. "You see them all – there are four." Mr. Smith dutifully marked on his clipboard again, and then continued.  "May I have their names, please?"
Stuffing a pacifier in her babies mouth so that she could hear herself, Darla finally replied, "Eenee, Meenie, Minee, and George."
Mr. Smith wrote down the names, cocked his head to the side curiously, and asked, "Okay, that's fine. But may I ask why you named your fourth child George?"
Mrs. Jones let out a big sigh and chuckled,  "Because we didn't want any Moe."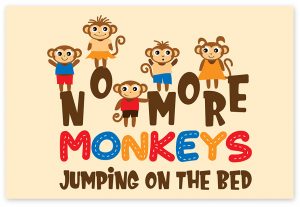 I hope that brought a smile to your face today. If it did pass your smile on to someone else, we all could use a kind smile each day. Our Thursday thought is from William Shakespeare, and it is, "What's in a name? That which we call a rose / By Any Other Name would smell as sweet." 
Philippians 2:9-11
Therefore, God elevated him to the place of highest honor
and gave him the name above all other names,
that at the name of Jesus every knee should bow,
in heaven and on earth and under the earth,
and every tongue declare that Jesus Christ is Lord,
to the glory of God the Father.
As you enjoy these nuggets of humor, please encourage your friends and family to join us and then come along tomorrow for another day of our Wisdom-Trek, Creating a Legacy.

If you would like to listen to any of our past 1356 treks or read the Wisdom Journal, they are all available at Wisdom-Trek.com. I encourage you to subscribe to Wisdom-Trek on your favorite podcast player so that each day will be downloaded to you automatically.
Thank you for allowing me to be your guide, mentor, and most importantly, your friend as I serve you through the Wisdom-Trek podcast and journal.
As we take this trek together, let us always:
Live Abundantly (Fully)
Love Unconditionally
Listen Intentionally
Learn Continuously
Lend to others Generously
Lead with Integrity
Leave a Living Legacy Each Day
I am Guthrie Chamberlain reminding you to Keep Moving Forward, Enjoy Your Journey, and Create a Great Day Everyday! See you tomorrow for Philosophy Friday!