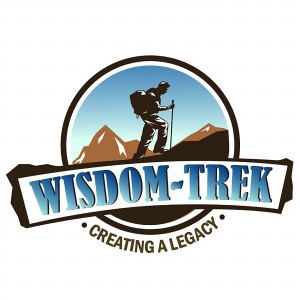 Wisdom-Trek / Creating a Legacy

Create A Living Legacy
Guthrie Chamberlain is considered amongst his peers to be an entrepreneur specialist with exceptional wisdom and insight that enables his clients to succeed with integrity and build a living legacy. Guthrie is focused on helping small businesses and entrepreneurs start and grow their businesses to maximize profitability and cash flow while streamlining their companies for efficiency. He also has over 35 years of senior management experience in operations, business strategy, budgeting, profit and loss responsibility, project management, custom programming, and implementation/integration of technology services. He lives out his legacy everyday and does so through strong faith in God. Guthrie is the host of the Wisdom Trek podcast – a daily podcast providing 7 minutes of wisdom to its listeners.
In today's interview we discuss:
Why it's so important to lift others up
How to live your legacy
Recognizing abundance in our lives
The importance of faith
How Guthrie uses his life as an example
The importance of awareness
Guthrie's 7 year blueprint
Seeing the beauty in the difficult times
Daily decisions and choice
 His ultimate purpose:
"To bring glory to God in everything I do." – Guthrie Chamberlain
Tomorrow we talk the Wisdom-Trek podcast and also learn more about how to live a living legacy. Stay tuned!!