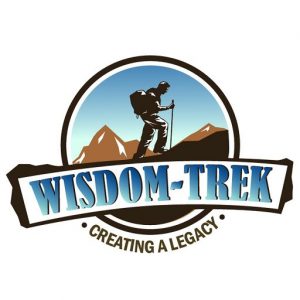 Wisdom-Trek / Creating a Legacy
Welcome to Day 916 of our Wisdom-Trek, and thank you for joining me.
I am Guthrie Chamberlain, Your Guide to Wisdom
1003 BC – God or Satan? – Wisdom Wednesday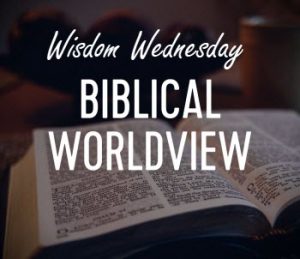 Thank you for joining us for our five days per week wisdom and legacy building podcast. Today is Day 916 of our trek, and it is Wisdom Wednesday. Creating a Biblical worldview is important to have a proper perspective on today's current events. To establish a Biblical Worldview, it is required that you also have a proper understanding of God's Word.
Especially in our western cultures, we do not fully understand the Scriptures from the mindset and culture of the authors.  In order to help us all have a better understanding of some of the more obscure passages in God's Word, we are investing Wisdom Wednesday reviewing a series of essays from one of today's most prominent Hebrew Scholars Dr. Micheal S. Heiser. He has compiled these essays into a book titled "I Dare You Not to Bore Me with the Bible."
We are broadcasting from our studio at The Big House in Marietta, Ohio. Census are taken quite often in the United States and other countries to determine a variety of information, in addition to the count of people. Although there are several places in the Bible where the people were counted, God wanted David to rely solely on Him and not the size of the population. David was not supposed to take a census of his army or people. Today's essay explores an interesting topic which is…
1003 BC Census – God or Satan?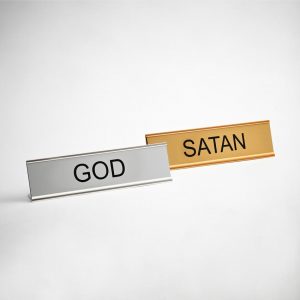 One of the more vexing problems in the Old Testament is how to parse the parallel accounts of 1 Chronicles 21:1-17 and 2 Samuel 24:1-25.
1 Chronicles 21:1-2
2 Samuel 24:1-2
Satan rose up against Israel and caused David to take a census of the people of Israel.  So David said to Joab and the commanders of the army, "Take a census of all the people of Israel—from Beersheba in the south to Dan in the north—and bring me a report so I may know how many there are."
Once again the anger of the Lord burned against Israel, and he caused David to harm them by taking a census. "Go and count the people of Israel and Judah," the Lord told him.

So the king said to Joab and the commanders of the army, "Take a census of all the tribes of Israel—from Dan in the north to Beersheba in the south—so I may know how many people there are."
The two accounts are nearly identical, save for one glaring disparity: The Chronicler's version has Satan as David's instigator, while 2 Samuel names Yahweh, the God of Israel, as the provocateur. The Chronicler's account notes that David's act "was evil in the sight of God," but this line is omitted in 2 Samuel. Both accounts have God posing three punishments before David, but David leaves the decision to the Lord.
The Angel of Yahweh executes a plague on the land in both versions. The two accounts are contradictory. The options for resolution are all somewhat disconcerting. If we want to blame Satan, we must identify Yahweh as Satan. The reverse strategy requires that we identify Satan with the Sovereign Yahweh. If Satan can somehow be removed from the picture, then we are faced with the fact that Yahweh incited David to do something, and then punished him for doing so. Is there any way out of this mess?
The solution is surprisingly straightforward. In the Old Testament, the Hebrew word for satan is not a proper personal name. This is because the definite article in Hebrew (the word "the") is nearly always attached to it. Like English, Hebrew does not permit its definite article to be paired with a proper personal name (I don't call myself, "the Guthrie"). The noun satan, paired with the definite article, simply means "the adversary."
There are only a handful of places in the Hebrew Bible where satan is not preceded by the definite article, 1 Chronicles 21:1 is one of them, and thus many interpreters see this as a rare instance of the being known as Satan appearing in the Old Testament. If this is the case, though, we have a blatant contradiction. There is a better explanation.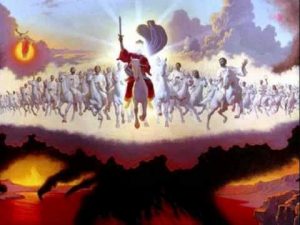 The only other place in the Old Testament where satan lacks the definite article and the term is used of a divine figure is Numbers [22:22] where we read that the Angel of Yahweh stood in the way of Balaam and his donkey "as an adversary" (satan). The Angel was opposing Balaam: he was a divinely-appointed adversary, like the satan in 1 Chronicles 21. This is not referring to The Satan as a personal being.
This connection between the word satan, meaning "an adversary" and the Angel of Yahweh is crucial to understanding the discrepancy between 1 Chronicles 21:1 and 2 Samuel 24:1. In both accounts, the Angel dispenses God's judgment upon David. God and the Angel of the Lord were frequently identified with each other in the Old Testament, such as in Exodus 3, Joshua 5, and Judges 6.
Thus, it seems that we don't have Satan (God's cosmic enemy) in the Chronicles passage. Instead, the writer is referring to the Angel, who is Yahweh in human form. This means that both the writers of 1 Chronicles and 2 Samuel have Yahweh initiating the census, and there is no contradiction.
One question looms, despite this solution: Why? Why would Yahweh incite David to do something for which He would later punish him? Both accounts begin by saying Yahweh was angry with Israel, not David. Yahweh chose to use David as His instrument of judgment against the nation, similar to the way He would use Nebuchadnezzar centuries later. As the Babylonian king was still accountable for His actions, so was David. Judgment (and its means) both belong to the Lord, but human agents are still accountable. Sometimes as humans this is hard for us to reconcile. In times like this I am brought to Isaiah 55:8, "'My thoughts are nothing like your thoughts,' says the Lord. 'And my ways are far beyond anything you could imagine.'"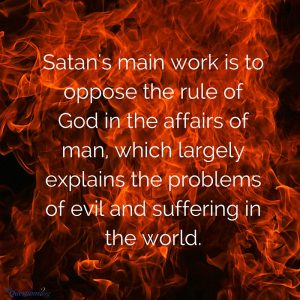 Next Wisdom Wednesday we will continue with the Old Testament as we look at Dr. Heiser's next essay titled "Cooking the Books." I believe you will find this another interesting topic to consider as we build our Biblical Worldview.
Tomorrow we will continue with our 3-minute humor nugget that will provide you with a bit of cheer and help you to lighten up and live a rich and satisfying life. So encourage your friends and family to join us and then come along with us tomorrow for another day of our Wisdom-Trek, Creating a Legacy.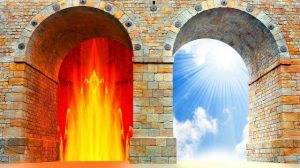 If you would like to listen to any of our past 915 treks or read the Wisdom Journal, they are available at Wisdom-Trek.com.  I encourage you to subscribe to Apple Podcast or Google Play so that each day's trek will be downloaded automatically.
Thank you so much for allowing me to be your guide, mentor and most of all your friend as I serve you through the Wisdom-Trek podcast and journal.
As we take this trek together, let us always:
Live Abundantly (Fully)
Love Unconditionally
Listen Intentionally
Learn Continuously
Lend to others Generously
Lead with Integrity
Leave a Living Legacy Each Day
I am Guthrie Chamberlain reminding you to Keep Moving Forward, Enjoy Your Journey, and Create a Great Day Everyday! See you tomorrow!