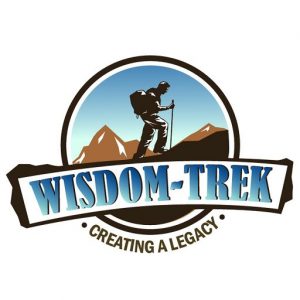 Wisdom-Trek / Creating a Legacy
Welcome to Day 913 of our Wisdom-Trek, and thank you for joining me.
This is Guthrie Chamberlain, Your Guide to Wisdom
What Is Your Secret? – Ask Gramps

Thank you for joining us for our five days per week wisdom and legacy building podcast. This is Day 913 of our trek, and it is time for our Philosophy Friday series. Each Friday we ponder some of the basic truths and mysteries of life and how they can impact us in creating our living legacy.
As we continue on this trek called life, sometimes we have questions about life, so our Friday trek is a time where we can "Ask Gramps." Gramps will answer questions that you would like to ask your dad or granddad, but for whatever reason are unable to. No matter how old we are, I know that all of us would like the opportunity to ask dad or gramps questions about life in many areas.
Since Gramps has been answering questions about various areas of life for several months now, next week Gramps will begin a new multi-week series exploring and explaining what really drives each of us at our very core. Addressing and answering the questions of why we act and react to situations and events of life. We will also explore how we can better understand those with whom we interact and have the opportunity to impact. We will dig into the details starting next week on our Friday's "Ask Gramps" episodes.
We are broadcasting from our studio at The Big House in Marietta, Ohio. For those of you who have listened to my podcast or read the daily journals, you know that I am a big proponent of taking excellent care of our soul, mind, and body. It is important that we focus on all three areas simultaneously because they are intertwined with each other and cannot be separated. One aspect directly impacts both of the other ones. So the question today is…
"Hey Gramps, even though you are over sixty now, you are still very active and appear to take care of your body, mind, and soul. What is your secret and what type of regimen do you stick to?"
What Is Your Secret?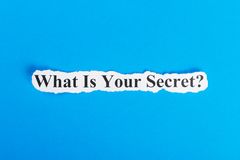 First of all, there is no secret. There are no secret pills or diets that will allow you to lose 50 pounds or more and keep you slim. There are no magic devices that will give you rock-hard abs in a week. There are no business books or online resources that will allow you to be a genius and an overnight success. There are no devotional study books, study Bibles, or special prayers that will make you super-spiritual in a month.
If you want to take care of your soul, mind, and body properly, then it is up to you and will take months or even years to achieve. It is not about a special plan, but a change in mindset and lifestyle. This starts with the changing of your mind. Romans 12:2, says "Don't copy the behavior and customs of this world, but let God transform you into a new person by changing the way you think. Then you will learn to know God's will for you, which is good and pleasing and perfect."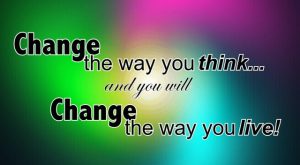 Yes, I will be 62 next month, but the older and wiser I become, the more I realize that I still have much to learn. Learning is a lifelong process.
Many years ago and every day since, I determined that I did desire to be healthy, wealthy, and wise in all areas of my life. Although it is a continual uphill trek, and there are times of respite and rest, and even times where I have slipped back a bit, the key is that my desire is to maintain an overall healthy lifestyle and strong, robust relationships with others. That desire drives me forward each day.
Although my exercise routine, eating habits, sleeping habits, study habits, and devotional time vary slightly in different seasons of the year and seasons of my life, they remain consistent over long periods of time.
Keep in mind that what works for me, may not work for you. Don't copy what I do and expect it to work, but use it as a guide. Each person, situation, and season of life is different.
The shell of what I do has been in place for many years, but I will share with you the details of my current regimen.
Monday through Friday I get up at 5:00 am – no exceptions. No snooze buttons, no skip days, no excuses. I don't necessarily like getting up this early, neither do I spring from my bed ready to fight the world. I get up every morning because I desire a healthy lifestyle more than a few more minutes of sleep.
After getting dressed I look up the verse of the day on Bible.com on my smartphone, read it, reflect on it, and then post it. It is then that I am ready to begin my exercise time. I usually will start with 10 pull-ups, then 30-50 push-ups, and 30-50 reps with the ab roller. This usually only takes about 10 minutes. After that, I head to the basement where our exercise equipment is located.
Because of my broken femur last July my surgeon suggested switching from a treadmill to a low impact machine. A few months ago we invested in a HIIT trainer, which is a combination of a short stride elliptical and stair stepper. Although we still have the treadmill, and I use it occasionally, the HIIT has become my machine of choice. It has a built-in Android tablet on it with Google Street view embedded in it. This allows me to follow preconfigured routes to "run" each day.
I usually work out on the HIIT for about 60 minutes with a goal of running between 7 and 8 miles. I vary the resistance during the workout incrementally changing it every minute from very hard to easy. This takes care of my exercise portion.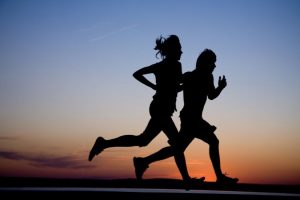 During my workout routine, I also listen to several Bible passages and other devotional materials. This includes reading through the Bible in a year, the book of Proverbs monthly, and the book of Psalms twice per year. Along with prayer throughout the day, this helps me to grow in the spiritual aspects of my life.
When I have additional time available during my workout, I also listen to audiobooks, podcasts, and other information to assist in growing and expanding my mind. I try to mix a variety of types of topics so that I can learn new and helpful information for my overall life.
As part of my healthy body aspect of life, we rarely eat out, and our meals consist of healthy meats and vegetables, a limited amount of fruit, and very few foods with carbohydrates or sugar in them.
Sleep is another important part of our lives. While I do need to make improvements in this area, I try to get between 6 and 7 hours of sleep each weeknight and 8 plus on the weekends.
I take very seriously that my body is considered a temple of God's Holy Spirit as we are told in 1 Corinthians 6:19-20, "Don't you realize that your body is the temple of the Holy Spirit, who lives in you and was given to you by God? You do not belong to yourself, for God bought you with a high price. So you must honor God with your body." God deserves the best temple that I can maintain. To do otherwise is not honoring to God. With a solid temple, a sharp mind, and a nourished soul, we can be fully utilized by God to be bearers of His image and to further His kingdom on earth.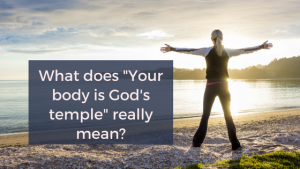 Next week we will begin a new series on "Ask Gramps" that I think you will really enjoy. The information that we explore will allow you to unlock who you are as we travel on our trek and discover some of the things that make you who you are. I know you will find these insights interesting, practical, and profitable in living a rich and satisfying life.
Our next trek is Mediation Monday when we will help you reflect on what is most important in life. So encourage your friends and family to join us and then come along on Monday for another day of our Wisdom-Trek, Creating a Legacy.
If you would like to listen to any of the past 912 daily treks or read the associated journals, they are all available at Wisdom-Trek.com. I encourage you to subscribe to Apple Podcast or Google Play so that each day's trek will be downloaded automatically.
Thank you so much for allowing me to be your guide, mentor, and most of all your friend as I serve you through this Wisdom-Trek podcast and journal.
As we take this trek together, let us always:
Live Abundantly (Fully)
Love Unconditionally
Listen Intentionally
Learn Continuously
Lend to others Generously
Lead with Integrity
Leave a Living Legacy Each Day
I am Guthrie Chamberlain reminding you to Keep Moving Forward, Enjoy Your Journey, and Create a Great Day Everyday! See you on Monday!