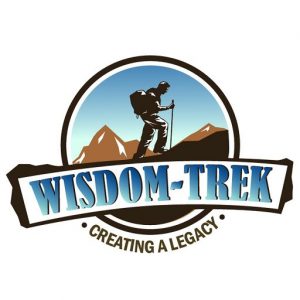 Wisdom-Trek / Creating a Legacy
Welcome to Day 914 of our Wisdom-Trek, and thank you for joining me.
This is Guthrie Chamberlain, Your Guide to Wisdom
It's Going to Be Okay – Meditation Monday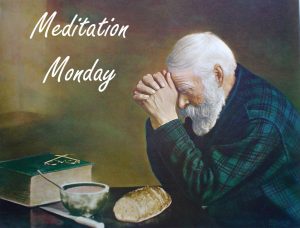 Thank you for joining us for our five days per week wisdom and legacy building podcast. This is Day 914 of our Trek, and it is time for Meditation Monday. Taking time to relax, refocus, and reprioritize our lives is crucial in order to create a living legacy.
For some, it may just be time alone for quiet reflection. Some may utilize structured meditation practices. In my life meditation includes reading and reflecting on God's Word and praying. It is a time to renew my mind, refocus on what is most important, and make sure that I am nurturing my soul, mind, and body. As you come along with me on our trek each Meditation Monday, it is my hope and prayer that you too will experience a time for reflection and renewing of your mind. 
We are broadcasting from our studio at The Big House in Marietta, Ohio. How many times have you blown it in life or failed miserably? How many times have you been cast aside by family or friends when you needed love and mercy? How many times have you chastised your kids for something they did without showing mercy? In our Meditation Monday today we need to realize that…
It's Going to Be Okay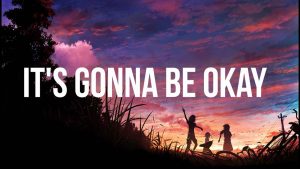 I came across the following true story in a book The Number of Hope by Max Lucado, which I thought would make for a good meditation today. Here it is:
Bill Tucker was sixteen years old when his dad suffered a health crisis and consequently had to leave his business. Even after Mr. Tucker regained his health, the Tucker family struggled financially, barely getting by.
Mr. Tucker, an entrepreneurial sort, came up with an idea. He won the bid to reupholster the chairs at the local movie theater. This stunned his family. He had never stitched a seat. He didn't even own a sewing apparatus. Still, he found someone to teach him the skill and located an industrial-strength machine. The family scraped together every cent they had to buy it. They drained savings accounts and dug coins out of the sofa. Finally, they had enough to pay cash for the machine.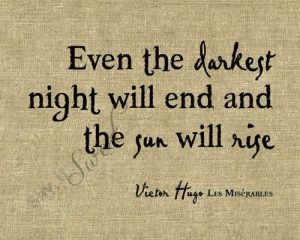 It was a fine day when Bill road with his dad to pick up the equipment. Bill remembers a jovial, hour-long trip discussing the bright horizons this new opportunity afforded them. They loaded the machine in the back of their truck and secured it right behind the cab. Mr. Tucker then invited his son to drive home. I'll let Bill tell you what happened next:
"As we were driving along, we were excited, and I, like any sixteen-year-old driver, was probably not paying enough attention to my speed. Just as we were turning on the cloverleaf to get on the expressway, I will never ever, ever forget watching that sewing machine, which was already top-heavy, begin to tip. I slammed on the brakes, but it was too late. I saw it go over the side. I jumped out and ran around the back of the truck. As I rounded the corner, I saw our hope and our dream lying on its side in pieces. And then I saw my dad just looking. All of his risk and all of his endeavor and all of his struggling and all of his dream, all of his hope to take care of his family was lying there, shattered.
"You know what comes next, don't you? 'Stupid, punk kid driving too fast, not paying attention, ruined the family by taking away our livelihood.' But that's not what he said. He looked right at me. 'Oh, Bill, I am so sorry.' And he walked over, put his arms around me, and said, 'Son, this is going to be okay.'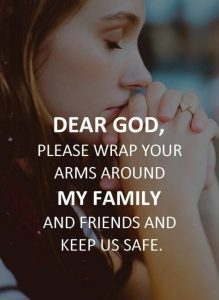 If you feel your life has been shattered into pieces like the Tucker's sewing machine, then God is whispering the same to you. Those are his arms you feel. Trust him. That is his voice you hear. Believe him. Allow the only decision maker in the universe to comfort you. Life at times appears to fall to pieces, seem irreparable. But it's going to be okay. How can you know? Because God so loved the world. If God can make a billion galaxies, can't he make good out of our bad and sense out of our faltering lives? Of course, he can. He is God.
Isaiah 61:3 tells us, "To all who mourn in Israel, he will give a crown of beauty for ashes, a joyous blessing instead of mourning, festive praise instead of despair. In their righteousness, they will be like great oaks that the Lord has planted for his own glory."
Also in John 3:16 we know, "For this is how God loved the world: He gave his one and only Son, so that everyone who believes in him will not perish but have eternal life."
Go in peace today.
Next week we will continue our trek on Meditation Monday as we take time to reflect on what is most important in creating our living legacy. On tomorrow's trek, we will explore another wisdom quote. This 3-minute wisdom supplement will assist you in becoming healthy, wealthy, and wise each day. Thank you for joining me on this trek called life. Encourage your friends and family to join us and then come along tomorrow for another day of our Wisdom-Trek, Creating a Legacy.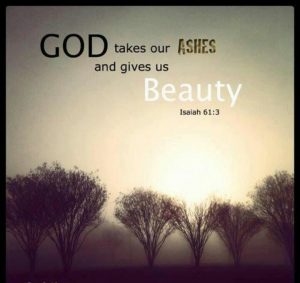 If you would like to listen to any of the past 913 daily treks or read the daily journal, they are available at Wisdom-Trek.com. I encourage you to subscribe to Apple Podcast and Google Play so that each day's trek will be downloaded automatically.
As we take this trek together, let us always:
Live Abundantly (Fully)
Love Unconditionally
Listen Intentionally
Learn Continuously
Lend to others Generously
Lead with Integrity
Leave a Living Legacy Each Day
I am Guthrie Chamberlain reminding you to Keep Moving Forward, Enjoy Your Journey, and Create a Great Day Everyday! See you tomorrow!