Welcome to Day 1749 of our Wisdom-Trek, and thank you for joining me.
This is Guthrie Chamberlain, Your Guide to Wisdom
A Lifestyle vs. A Life – Daily Wisdom
Welcome to Wisdom-Trek with Gramps. We are on Day 1749 of our trek, and it's time to explore another nugget of wisdom, which includes an inspirational quote along with some wise words from Gramps for today's trek. Wisdom is the final frontier in gaining true knowledge. We are on a daily trek to create a legacy of wisdom, seek out discernment and insights, and boldly grow where few have chosen to grow before.
Hello, my friend; this is Gramps. Thanks for coming along on today's trek as we increase wisdom and create a living legacy. Proverbs 16:16 says, "How much better to get wisdom than gold, and sound judgment than silver!" If you apply the words you hear today, over time, it will help you become more healthy, wealthy, and wise as you continue your daily trek of life. So let's jump right in with today's nugget:
Today's quote is from Thomas Leonard, and it is, "A lifestyle is what you pay for; a life is what pays you."
A Lifestyle vs. A Life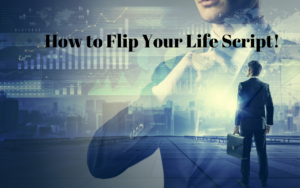 If you work hard and are prudent with what you earn, you can create the lifestyle you wish to live. However, it does take focus, endurance, and wisdom to take advantage of the opportunities you cross on your trek of life.
Especially in most free countries, you can create just about any type of lifestyle desired. However, you must ask yourself and your family, are you willing to pay the price necessary to reach your desired lifestyle. I am certainly not referring only to a monetary cost. Every time to choose to say yes to one option, you are automatically saying no to other possibilities. Just make sure your choices are a good investment for you and the impact on your life with family and friends is worth the cost.
Living a rich and satisfying life is much more than obtaining material resources; it includes a rewarding life of relationships that no amount of money can buy. The satisfaction, peace, and relationships you can foster in your life are the payments you will receive from a well-lived life. One aspect of a well-lived life is sharing our resources with others to help improve their lifestyles.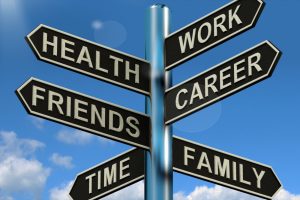 We know what real love is because Jesus gave up his life for us. So we also ought to give up our lives for our brothers and sisters. If someone has enough money to live well and sees a brother or sister in need but shows no compassion—how can God's love be in that person?
Dear children, let's not merely say that we love each other; let us show the truth by our actions.
As you ponder this nugget of wisdom for yourself, please encourage your friends and family to join us and then come along tomorrow for another day of our Wisdom-Trek, Creating a Legacy.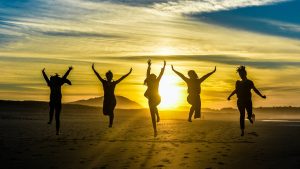 If you would like to listen to any of our past 1748 treks or read the Wisdom Journal, they are available at Wisdom-Trek.com. I encourage you to subscribe to Wisdom-Trek on your favorite podcast player so that each day's trek will be downloaded automatically. If you would also like to receive our weekly newsletter called "Wisdom Notes," please email me at guthrie@wisdom-trek.com.
Thank you so much for allowing me to be your guide, mentor, and, most of all, your friend as I serve you through this Wisdom-Trek podcast and journal.
As we take this trek together, let us always:
Live Abundantly (Fully)
Love Unconditionally
Listen Intentionally
Learn Continuously
Lend to others Generously
Lead with Integrity
Leave a Living Legacy Each Day
I am Guthrie Chamberlain reminding you to Keep Moving Forward, Enjoy Your Journey, and Create a Great Day Everyday! See you tomorrow for more daily wisdom!