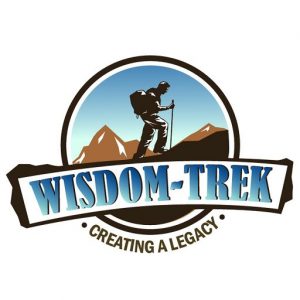 Wisdom-Trek / Creating a Legacy
Welcome to Day 621 of our Wisdom-Trek, and thank you for joining me.
I am Guthrie Chamberlain, Your Guide to Wisdom
The Wise Are Teachable – Proverbs 12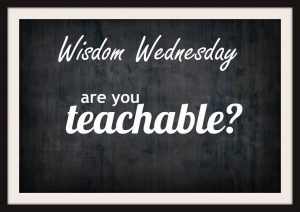 Thank you for joining us for our 5 days per week wisdom and legacy building podcast. Today is Day 621 of our trek, and it is Wisdom Wednesday. Every Wednesday along life's trails we dig for the nuggets of wisdom that are found within the book of Proverbs. Today we will explore Proverbs 12 from The Voice Translation, which will give us a fresh perspective on this book of timeless wisdom.
We are broadcasting from our studio at The Big House in Marietta, Ohio. I am preparing some of the Wisdom-Trek episodes ahead of time in preparation of returning to Arizona to continue our work on the construction projects which we are involved in. I had to miss two months due to the additional commitments with our granddaughter Hazel, but now that we are getting back to a more predictable schedule, I was able to schedule next week in for traveling. It will require Paula managing the additional duties that we have been sharing this past couple of months, but she is confident that will not be an issue.
As with the various responsibilities that we have for our clients, family, and ministry, it seems like we are always learning each day. In order to learn, you have to be teachable. As we explore Chapter 12 of Proverbs, our focus today is…
The Wise Are Teachable
"Those who love discipline love knowledge, but fools hate any kind of correction." From the very first verse, Chapter 12 is dominated by contrasting statements, "But this, but that—but but but!" Nearly every proverb is a contrast (except for two, which we will consider in a moment). This is actually a very effective teaching tool because when we see opposite things side by side, we can more clearly see the difference between them and make better decisions.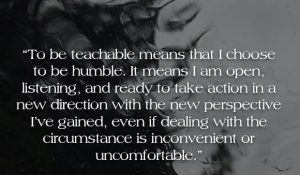 The chapter's structure forces us to make some choices specifically related to our use of words and how we treat people.
Sometimes the arrangement of proverbs can seem haphazard, but a closer look reveals truly beautiful and intentional structures. In Chapter 12, there are 28 proverbs, divided cleanly into two sections of 14 proverbs each.
Here's what the breakdown looks like:
Part 1
Verse 1 – The wise person is teachable
Verses 2-13 – 12 contrast proverbs about words and deeds
Verse 14 – A non-contrast conclusion
Part 2
Verse 15 – The wise person is teachable
Verses 16-27 – 12 contrast proverbs about words and deeds
Verse 28 – A non-contrast conclusion
The symmetry of the structure drives the point home. The righteous are teachable and are careful watchers of the things they say and do. In verse 28, the final line concludes with a clear-cut reference to eternal life, "Life springs up along the path of integrity, and death has no place along its course."
As I read through Chapter 12, listen intently and ask the Lord for power to live by the wisdom of these proverbs as you speak and act today.
Now listen up as I read Proverbs 12.
1 Those who love discipline love knowledge,
but fools hate any kind of correction.
2 The Eternal prefers those who do good,
but He condemns those who plot evil.
3 Doing what is wrong keeps everyone off balance and insecure,
but those who do right will never be uprooted.
4 A dignified wife brings honor to her husband,
but a shameful wife is like decay eating away at his bones.
5 The thoughts of the right-living tend toward justice,
but the guidance of the wicked is trickery and treachery.
6 The words of the wicked ambush from the shadows, seeking blood,
but the speech of the honest keeps them free.
7 The wrongdoers are overthrown—no one is left!
But the house of the right-living remains strong.
8 A person is commended for expressing insight,
but a perverted heart is despised.
9 It is better to be overlooked and have a servant
than to be pretentious and have nothing to eat.
10 Those who are righteous treat their animals humanely,
but the compassion of the wicked is really inhumane.
11 Whoever works the land will have more than enough food,
but whoever follows empty pursuits lacks sense.
12 The wicked envy what the evil plunder,
but the root of the right-living produces fruit for all.
13 A wrongdoer is soon boxed in by his deceitful talk,
but the one who does right escapes from trouble unharmed.
14 Words spoken wisely result in much good,
and working with your hands pays a large reward.
15 Fools follow their own directions and think they are right,
but wise people listen intently to advice.
16 A fool's anger is quickly evident,
but a clever person knows how to hide his flaws.
17 A faithful witness speaks the truth,
but a false witness utters lies.
18 Thoughtless words cut deeply like a thrusting sword,
but the speech of the wise is a healing balm.
19 Truth spoken will stand forever,
but lies survive only briefly.
20 Deceit darkens the hearts of those who plot evil,
but advocates of peace have joy.
21 The right-living are not overcome with calamity,
but wrongdoers have their fill of it.
22 Lying lips disgust the Eternal,
but those who act faithfully delight Him.
23 A clever man is careful in revealing what he knows,
but a fool betrays his incompetence.
24 The hand of the hard workers will one day rule,
and slackers will be forced to labor.
25 The weight of worry drags us down,
but a good word lightens our day.
26 Those who live right are good guides to those who follow,[a]
but wrongdoers will steer their friends down the wrong path.
27 Slackers don't take time to cook their food,[b]
but hard workers prize everything they have.
28 Life springs up along the path of integrity,
and death has no place along its course.
That will conclude our exploration of Proverbs 12. If you are willing to learn from wise people that are full of integrity, then you will be wise. If you are wise, you will constantly be looking for opportunities to learn. Each week we will explore a full chapter in Proverbs, so I hope that you will join us next week for Chapter 13 so that you can gain wisdom, insight, and understanding for yourself.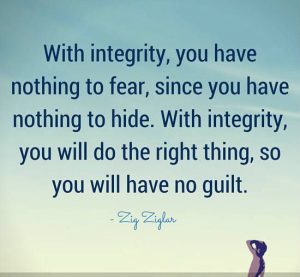 The entire book of Proverbs provides us with rich wisdom, insight, and understanding on a myriad of life issues. Regardless of where you are in your faith walk, if you follow the precepts in Proverbs, your life will be rich and satisfying. I encourage you to take them and plant the seeds of wisdom in your heart so that you will reap a harvest of wisdom throughout your life.
Tomorrow we will hike another short trail of Wisdom Unplugged where we will discover an inspirational wisdom quote. So encourage your friends and family to join us and then come along with us tomorrow for another day of our Wisdom-Trek, Creating a Legacy.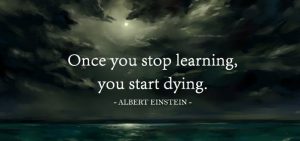 That will finish our trek for today. If you would like to listen to any of our past treks or read the Wisdom Journal, they are available at Wisdom-Trek.com. You can also subscribe at iTunes or Google Play so that each day's trek will be downloaded automatically.
Thank you so much for allowing me to be your guide, mentor, and most of all your friend as I serve you through the Wisdom-Trek podcast and journal.
As we take this trek of life together, let us always:
Live Abundantly (Fully)
Love Unconditionally
Listen Intentionally
Learn Continuously
Lend to others Generously
Lead with Integrity
Leave a Living Legacy Each Day
This is Guthrie Chamberlain reminding you to Keep Moving Forward, Enjoy Your Journey, and Create a Great Day Every Day! See you tomorrow!