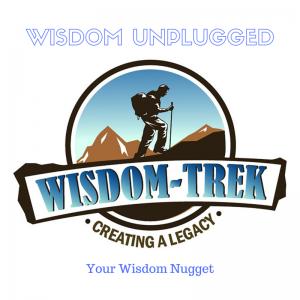 Wisdom-Trek / Creating a Legacy
Welcome to Day 620 of our Wisdom-Trek, and thank you for joining me.
This is Guthrie Chamberlain, Your Guide to Wisdom
No One Can Serve Two Masters – Wisdom Unplugged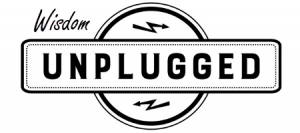 Thank you for joining us for our 5 days per week wisdom and legacy building podcast. This is Day 620 of our trek, and it's time for a 3-minute mini-trek called Wisdom Unplugged. This short nugget of wisdom includes an inspirational quote with a little additional content for today's trek. Consider this your vitamin supplement of wisdom for today. So let's jump right in with today's nugget.
Today's quote is from Fred Smith who said, "The wise man gets money without money getting them."
Money, wealth, riches, resources, stuff…these words are all essentially the same thing. Nations have gone to war. Humans have killed, injured and maligned others to either obtain it or keep it. It drives people to forsake all to gain so little.
There is certainly nothing wrong with obtaining any amount of money as long as it is obtained honestly, with integrity, and hard work because it is needed to live in today's world. The question remains when you pursue money, "Does that pursuit result in you becoming a slave to the money that you are pursuing?" It is a fact that most people in the world could get by with much less money, and the things that it can buy.  You cannot effectively control money if it is controlling and driving you.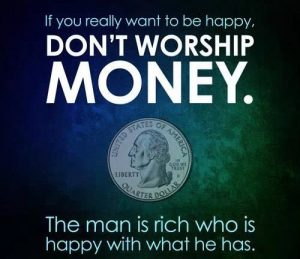 The primary purpose for our pursuit and obtaining of money or wealth of any kind is to be able to help others that are in need. We need our resources to flow through us like water in a river, not to accumulate it as if we were a reservoir.
As a Christ follower, if your focus is in the obtaining and accumulation of wealth, you will not have the focus to serve and worship God. Jesus taught this in Matthew 6:24, "No one can serve two masters. For you will hate one and love the other; you will be devoted to one and despise the other. You cannot serve God and be enslaved to money."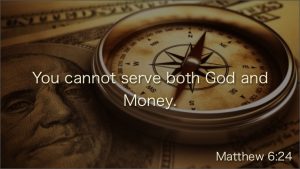 That's a wrap for today's Wisdom Unplugged. If you enjoy these quotes, I have created and published a searchable database of over 10,000 quotes that I have collected for many years. If you would like free access to my database of inspirational quotes, the link is available on the main page of Wisdom-Trek.com.
As you enjoy these nuggets of wisdom, please encourage your friends and family to join us and then come along tomorrow for another day of our Wisdom-Trek, Creating a Legacy.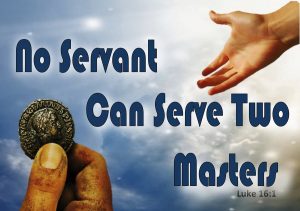 If you would like to listen to any of our past treks or read the Wisdom Journal, they are available at Wisdom-Trek.com.
Thank you so much for allowing me to be your guide, mentor, and most of all your friend as I serve you through the Wisdom-Trek podcast and journal.
As we take this trek of life together, let us always:
Live Abundantly (Fully)
Love Unconditionally
Listen Intentionally
Learn Continuously
Lend to others Generously
Lead with Integrity
Leave a Living Legacy Each Day
This is Guthrie Chamberlain reminding you to Keep Moving Forward, Enjoy Your Journey, and Create a Great Day Every Day! See you tomorrow for Wisdom Wednesday!