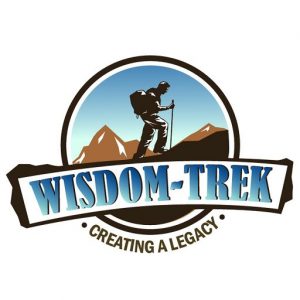 Wisdom-Trek / Creating a Legacy
Welcome to Day 886 of our Wisdom-Trek, and thank you for joining me.
I am Guthrie Chamberlain, Your Guide to Wisdom
Righting the Wrong – Wisdom Wednesday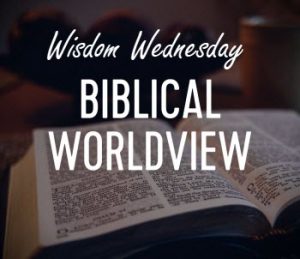 Thank you for joining us for our five days per week wisdom and legacy building podcast. Today is Day 886 of our trek, and it is Wisdom Wednesday. Creating a Biblical Worldview is important in order to have a proper perspective on today's current events.
To establish a Biblical worldview, it is required that you also have a proper understanding of God's Word. Especially in our western cultures, we do not fully understand the Scriptures from the mindset and culture of the authors. In order to help us all have a better understanding of some of the more obscure passages in God's word, we are investing Wisdom Wednesday reviewing a series of essays from one of today's most prominent Hebrew Scholars Dr. Micheal S. Heiser.  He has compiled these essays into a book titled I Dare You Not to Bore Me with the Bible.
We are broadcasting from our studio at The Big House in Marietta, Ohio. Have you ever made a vow or a promise to God or a person and regretted it afterward? In today's essay from Dr. Heiser, we want to explore one such vow made by Jephthah, one of the Judges of Israel. We will compare and contrast this vow to a New Testament story of Jarius where Jesus reversed this foolish vow. In Judges 10-11 we will focus on…
Righting the Wrong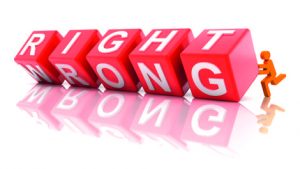 The story of Jephthah and his tragic vow is paralleled by other stories—including a New Testament story that subverts it.
· The Story
After the brief judgeship of Jair (a man from Gilead), the people of Israel fell into idolatry by worshiping foreign gods. This account is found in Judges 10:6, "Again the Israelites did evil in the Lord's sight. They served the images of Baal and Ashtoreth, and the gods of Aram, Sidon, Moab, Ammon, and Philistia. They abandoned the Lord and no longer served him at all."
As a result of this disobedience, God then allowed a foreign enemy to oppress the Israelites as punishment. This time it was the Ammonites, who lived on the other side of the Jordan in a place also known as Gilead. The Philistines and the Ammonites oppressed Israel for 18 years, and finally, the people called on God for deliverance.
God had his fill of their disobedience, and in Judges 10:13-14, God tells them, "Yet you have abandoned me and served other gods. So I will not rescue you anymore.  Go and cry out to the gods you have chosen! Let them rescue you in your hour of distress!"  After
much pleading and putting away all idols, God once again relented by calling Jephthah, another judge from Gilead, to deal with the Ammonites who were getting ready to wage war against them to take back some land.
In Judges 11, Jephthah sends a message to the king of the Ammonites. He wonders why the king is not content with the land that his god Chemosh had given to the Ammonites. Jephthah's plea is flawed: based on historical data from that time period, Milkom also called Molech was the chief deity of Ammon, not Chemosh. It won't be the last time he makes a theological blunder.
When Jephthah leads Israel against Ammon, the Spirit of the Lord comes upon him for battle. Just before the fight, he utters his horrible vow…"And Jephthah made a vow to the Lord. He said, 'If you give me victory over the Ammonites, I will give to the Lord whatever comes out of my house to meet me when I return in triumph. I will sacrifice it as a burnt offering.'"After a resounding victory, we pick up the story in verse 34, "When Jephthah returned home to Mizpah, his daughter came out to meet him, playing on a tambourine and dancing for joy."
· The Story Behind the Story
The ancient Israelites believed that geographical areas and nations were under the dominion of other lesser gods, who were fallen heavenly beings, and put there by Yahweh, the God of Israel because He had rejected these nations as His people. This can be found in Deuteronomy [4:10]-20 and 32:8-9. The Jephthah episode reflects that worldview.
Judges [11:10]-11 tells us that the Israelites worshiped other gods, including Molech. Human sacrifices were made to Molech. Through his own theological ignorance, Jephthah wound up performing a human sacrifice, as was their practice in Ammonite Molech worship, to fulfill his foolish vow to Yahweh. He had Yahweh in view, but his perspective on worship was warped. Remember, at this time there was no king, no spiritual leadership, and no centralized system of worship.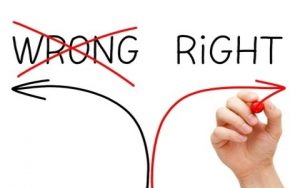 · The Story Repurposed
The tragedy of Jephthah is repurposed in the New Testament story of Jesus raising the daughter of Jairus in Luke [8:40]-56. The details are subtle but theologically powerful.
As was the case in the original Jephthah story, this repurposing is about which god is king and what territory is his rightful domain. Jesus is showing that Gilead is being taken back by the true God.
Immediately before the Jairus story in Luke's account, Jesus casts out an unclean spirit in Gerasenes. In Old Testament times, this place was called Gilead. In Jephthah's day, this was the territory of the Ammonites who worshiped Molech, the devourer of children. This is also the only Gospel event in which Jesus is addressed as "son of the Most High," the title of God referenced in the Old Testament when the nations were divided and their people were put under other lesser gods Deuteronomy 32:8-9.
The casting out of demons marked the onset of the kingdom of God in the Gospels, as in Matt 12:28, "But if it is by the Spirit of God that I cast out demons, then the kingdom of God has come upon you." By casting out these demons in what used to be Gilead, Jesus is asserting His kingly dominion over that place.
On His way back from accomplishing that mission, Jesus meets Jairus, whose daughter has died. Seeing his faith, Jesus raises his daughter. The gospel writer is, in literary terms, reversing the other horror of Gilead: the human sacrifice of Jephthah's daughter by giving life back to Jarius' daughter.
Next Wisdom Wednesday we will continue with the Old Testament as we look at Dr. Heiser's next essay titled "When Giants Walked the Earth." I believe you will find this another interesting topic to consider as we build our Biblical worldview.
Tomorrow we will continue with our 3-minute humor nugget that will provide you with a bit of cheer and help you to lighten up and live a rich and satisfying life. So encourage your friends and family to join us and then come along with us tomorrow for another day of our Wisdom-Trek, Creating a Legacy.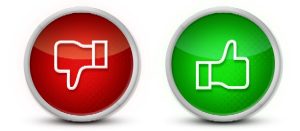 If you would like to listen to any of our past 885 treks or read the Wisdom Journal, they are available at Wisdom-Trek.com.  I encourage you to subscribe to Apple Podcast or Google Play so that each day's trek will be downloaded automatically.
Thank you for allowing me to be your guide, mentor, and most of all your friend as I serve you through the Wisdom-Trek podcast and journal.
As we take this trek together, let us always:
Live Abundantly (Fully)
Love Unconditionally
Listen Intentionally
Learn Continuously
Lend to others Generously
Lead with Integrity
Leave a Living Legacy Each Day
I am Guthrie Chamberlain reminding you to Keep Moving Forward, Enjoy Your Journey, and Create a Great Day Everyday! See you tomorrow!