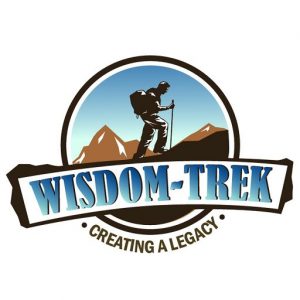 Wisdom-Trek / Creating a Legacy
Welcome to Day 883 of our Wisdom-Trek, and thank you for joining me.
This is Guthrie Chamberlain, Your Guide to Wisdom
The State of the World, Technology – Ask Gramps

Thank you for joining us for our five days per week wisdom and legacy building podcast. This is Day 883 of our trek, and it is time for our Philosophy Friday series. Each Friday we will ponder some of the basic truths and mysteries of life and how they can impact us in creating our living legacy.
As we continue on this trek called life, sometimes we have questions about life, so our Friday trek is a time when we can "Ask Gramps." Gramps will answer questions that you would like to ask your dad or granddad, but for whatever reason, are unable to.
No matter how old we are, I know that all of us would like the opportunity to ask dad or gramps questions about life in many areas. We will address areas such as finances, relationships, health/fitness, business/work, home repairs/renovations, seasons of life, spiritual/Biblical questions, and any others areas that come our way.
As your fellow sojourner and mentor on this trek that we call life, it is Gramps's goal to provide you with practical wisdom and advice about any area of life. It is crucial that I receive a constant flow of questions so please submit your questions to guthrie@wisdom-trek.com, and Gramps will answer your questions on our Friday podcast.
We are broadcasting from our studio at The Big House in Marietta, Ohio. This week we will continue with part 2 of 3 for our question from last week which was:
"Hey Gramps, listening to most news sources and even many preachers, it seems like the world is getting worse each year, but is that really the case?"
The State of the World, Technology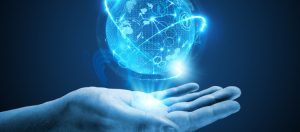 We take the technology and the empowerment we have today for granted. This week's answer will focus on the advances in technology that we have experienced over the past several decades.
Technology permeates our entire life now. Technology in and of itself is amoral. As with any advancement, it can be used for good or bad, but certainly a lot more good has resulted with these advancements than bad. If you have had any type of major surgery recently, I am sure you agree.
Here are some highlights:
Consider storage, which is critical for the genomics world today, which will transform healthcare and rapidly advance the cure for most diseases such as cancer.
In 1981, 1 gigabyte of storage cost half a million dollars. Today, it's 25 million times cheaper at 2 cents per gigabyte.
How about computation? In 1971, Intel put out its first computer chip, the Intel 4004. It had 2,300 transistors on at $1 each.
Intel no longer actually tells you how many transistors are on their chips, but the recent Core i7 had 14.4 billion transistors at less than a millionth of a penny each.
This represents a 330 billion-fold increase in price performance in 45 years.
If you have a smartphone, you have more computational power in your hand than all the governments on the planet had just 30 years ago.
But that doesn't compare to what's coming next in quantum computing. This year, we expect to see "quantum supremacy" – that moment in time where a quantum computer can solve a problem that no classical computer can do.
Google recently unveiled Bristlecone. This new quantum computer chip has 72 qubits. By the time it gets to 300 qubits, it will be able to perform more calculations than there are atoms in the known universe.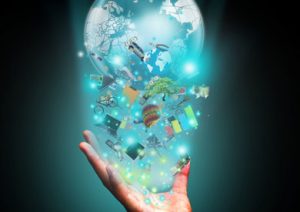 We're about to see an extraordinary revolution in drug discovery.
Pharmaceutical companies today are investing decades and billions of dollars in discovering molecules that affect us. But soon, quantum computers will allow us to model molecular interactions at a level like never before.
Imagine an individual working on a quantum computer on the cloud who is able to look at the interaction of a particular molecule with all 20,000 coded proteins in the human genome…Drug discovery will go off the charts. This isn't happening 30 years from now, but in the next decade.
I realize that there are still many evil acts that happen throughout the world, but we need to look at the world from a balanced perspective. The world's current population is now over 7.5 billion people and is escalating rapidly. Yet there is less poverty, less starvation, fewer diseases, fewer wars and more freedom in our world today than at any point of recorded history.
We need to continually keep focused on that fact the God is in control, His Kingdom and the church is growing throughout the world, and the gates of hell cannot stand against it. Jesus told Peter in Matthew 16:18, "Now I say to you that you are Peter (which means 'rock'), and upon this rock I will build my church, and all the powers of hell will not conquer it."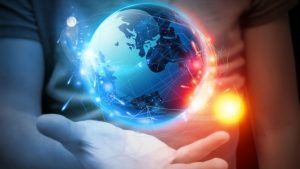 In part three of our answer to this question, next week we will focus on the exponential growth in communications brought about by the advancements in technology. This has become the driving force in reaching the entire world and its exploding population about God. As Jesus tells us in John 16:33, "I have told you all this so that you may have peace in me. Here on earth you will have many trials and sorrows. But take heart, because I have overcome the world."
If you have a question you would like answered, please email it to guthrie@wisdom-trek.com, and Gramps will answer it on our Friday podcast with wisdom and philosophy that Gramps has gained over his years of experience and study. I know you will find these insights interesting, practical, and profitable in living a rich and satisfying life.
Our next trek is Mediation Monday when we will help you reflect on what is most important in life. So encourage your friends and family to join us and then come along on Monday for another day of our Wisdom-Trek, Creating a Legacy.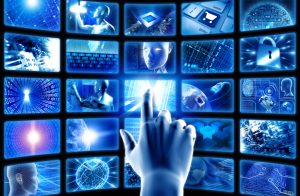 If you would like to listen to any of the past 882 daily treks or read the associated journals, they are all available at Wisdom-Trek.com. I encourage you to subscribe to Apple Podcast or Google Play so that each day's trek will be downloaded automatically.
Thank you for allowing me to be your guide, mentor, and most of all your friend as I serve you through the Wisdom-Trek podcast and journal.
As we take this trek together, let us always:
Live Abundantly (Fully)
Love Unconditionally
Listen Intentionally
Learn Continuously
Lend to others Generously
Lead with Integrity
Leave a Living Legacy Each Day
I am Guthrie Chamberlain reminding you to Keep Moving Forward, Enjoy Your Journey, and Create a Great Day Everyday! See you on Monday!