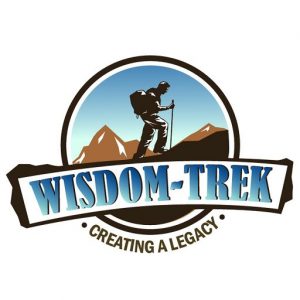 Wisdom-Trek / Creating a Legacy
Welcome to Day 863 of our Wisdom-Trek, and thank you for joining me.
This is Guthrie Chamberlain, Your Guide to Wisdom
Parenting Is Not About Raising Well-Behaved Children – Ask Gramps

Thank you for joining us for our five days per week wisdom and legacy building podcast. This is Day 863 of our trek, and it is time for our Philosophy Friday series. Each Friday we will ponder some of the basic truths and mysteries of life and how they can impact us in creating our living legacy.
As we continue on this trek called life, sometimes we have questions about life, so our Friday trek is a time where we can "Ask Gramps." Gramps will answer questions that you would like to ask your dad or granddad, but for whatever reason, are unable to. No matter how old we are, I know that all of us would like the opportunity to ask Dad or Gramps questions about life in many areas.
We will address areas such as finances, relationships, health/fitness, business/work, home repairs/renovations, seasons of life, spiritual/Biblical questions, and any others areas that come our way. As your fellow sojourner and mentor on this trek that we call life, it is Gramps's goal to provide you with practical wisdom and advice about any area of life. It is crucial that I receive a constant flow of questions, so please submit your questions to guthrie@wisdom-trek.com, and Gramps will answer your questions on our Friday podcast.
We are broadcasting from our studio at The Big House in Marietta, Ohio. Granny and Gramps have had the privilege of raising 5 children to adults and now have 6 grandchildren with the 7th one on the way. Raising kids is not always easy, but if God blesses you with the opportunity and responsibility, then it is a sacred trust. So our question for today is…
"Hey Gramps, Raising kids is really tough. How can we love them, care for them, and mentor them so that they are well-behaved as kids and become confident, well-adjusted, and responsible adults?"
Parenting Is Not About Raising Well-Behaved Kids
As I was contemplating this question, I came across a blog post by Todd Friel that I felt provided a very interesting perspective on balanced parenting. Here is how Todd explains it.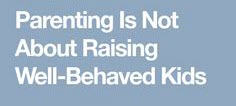 If you view your kids as sinners who need salvation, you'll see parenting as a rescue mission. Christian children are never naughty. Yes, you heard me correctly.
Christian children are never naughty; Christian children commit sins. Labeling your child's behavior biblically will change the way you engage with your child when there is a ruckus in your home.
When you think your child is simply a brat, it is easy to scowl, yell, or even hit. But when you remember that your child's conduct is a sin against God, you no longer see bad behavior as something that must be curbed. You will now see your interaction with your child as a rescue mission.
When your children sin, they do not need to be yelled at. They need to be taken to the cross where a sin/forgiveness transaction can take place.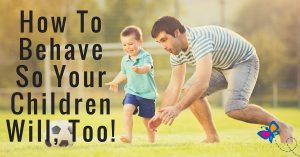 The next time you hear screaming and crying in the other room, before you shout, "Knock it off, or I will give you something to scream and cry about," remember, they are not naughty; they are sinning. In other words, your parenting is no longer about conformity to your rules, it is about helping them to understand God's precepts in His Word. This is earnest business.
Typically, you want your kids to stop being naughty for the following reasons:
They are getting up in your face and on your nerves.
You just want some peace and quiet.
You want to do something, and they thwart your goals.
You are worried about being embarrassed in public by their bad behavior.
If you begin to see your children as image-bearers of God with a sin nature in need of the gospel applied to their hearts, then you will respond to your children's naughtiness differently.
Instead of getting angry, you will be concerned for their spiritual well-being.
Your desire for peace and quiet will be overwhelmed by the desire to help your child understand God's grace better.
You will put your earthly desire behind your heavenly desire to see your child know God and spend eternity with Him.
Your embarrassment will diminish because you are on a rescue mission for your child's very soul. You don't have to be concerned about others when you are on a mission from the King.
Parenting with salvation in view forever changes the way you treat your child. Think of the amazing impact this will have on your child when they violate God's precepts such as when:
They will say, "Yes, Ma'am," and then do the very thing you commanded them not to do as soon as they are out of your sight.

Instead, they will understand and obey the omnipresent God who never loses sight of them.
They will no longer see your unrighteous anger but your overwhelming love for them
It will help them to understand that God is not a simmering pot, ready to boil over.
When they see your life conform to God's precepts:
They will see the gospel in action.
They will understand the earnestness of salvation.
They will see that you have been affected by God's grace.
They will see you as a loving representative of your loving God.
Is this approach to parenting easy? No way; it demands much of us.
It is one thing to talk about the gospel; it is another thing to live the gospel.
It is one thing to teach your child the gospel; it is another thing to show them the gospel.
It is one thing to sing about the gospel; it is another thing to put the power of the gospel to work in your life and home.
Hard? Yes. Worth it? Absolutely. If you start learning how to think about the "good news" when you parent, God will sanctify you as you focus on your child's justification. You will stop being angry, disgusted, frustrated, annoyed, snarly, and mean.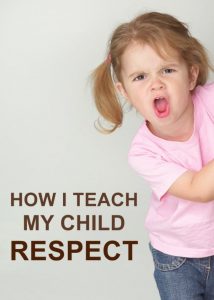 God has not instructed us to disciple our children so we can have well-behaved kids. God wants to do far more than that in your home. God wants to change children, and He wants to change you.
Your home can be one of two places: It can be an endurance marathon with much anger, frustration, and fighting, or it can be a school of character. God wants the latter, not the former.
God wants you to love and appreciate Him to the point where you cannot help but parent with your eye on salvation. The only way that can happen is to first focus on your own salvation and Godly living.
There are no secret recipes for raising children, but there are clearly defined principles in God's Word. This is not about what works for another parent. This is about genuinely speaking truth to your child in an effort to help him or her understand the Savior who has so affected and changed you.
God does not want His precepts to be used simply as the latest timeout! God wants the gospel to affect radical change in everyone in the home, starting with you, Mom and Dad.
Remember what God has done for you.
Remember how He bled and died for you.
Remember how He rose from the grave for you.
Remember how He has provided every temporal blessing for you.
Your life must incorporate the fruit of God's spirit at its very core. This is found in Galatians 5:22-23, "But the Holy Spirit produces this kind of fruit in our lives: love, joy, peace, patience, kindness, goodness, faithfulness,  gentleness, and self-control. There is no law against these things!"
Then as you approach each combustible situation with your kids, have this thought in your mind, "When I am done with this situation, I want my child to love and respect God the same way I do. I want their lives to reflect Galatians [5:22]-23 as my life does."
Next week we will have a different question to Ask Gramps. Gramps will answer any questions you may have about life and will provide you with practical wisdom about any area of life. Please submit questions that you have to guthrie@wisdom-trek.com, and Gramps will answer them on our Friday podcast with wisdom and philosophy that Gramps has gained over his years of experience and study.
I know you will find these insights interesting, practical, and profitable in living a rich and satisfying life. Our next trek is Mediation Monday where we will help you reflect on what is most important in life. So encourage your friends and family to join us and then come along on Monday for another day of our Wisdom-Trek, Creating a Legacy.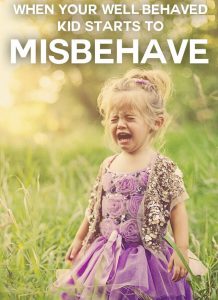 If you would like to listen to any of the past 862 daily treks or read the associated journals, they are all available at Wisdom-Trek.com. I encourage you to subscribe to Apple Podcast or Google Play so that each day's trek will be downloaded automatically.
Thank you for allowing me to be your guide, mentor, and most of all your friend as I serve you through the Wisdom-Trek podcast and journal.
As we take this trek together, let us always:
Live Abundantly (Fully)
Love Unconditionally
Listen Intentionally
Learn Continuously
Lend to others Generously
Lead with Integrity
Leave a Living Legacy Each Day
I am Guthrie Chamberlain reminding you to Keep Moving Forward, Enjoy Your Journey, and Create a Great Day Everyday! See you on Monday!