Listen to the Wisdom-Trek episode for today (0:07:14)
Get Updates About Wisdom-Trek
Podcast: Play in new window | Download
Subscribe: Apple Podcasts | Android | Email | Google Podcasts | Stitcher | Spotify | RSS | More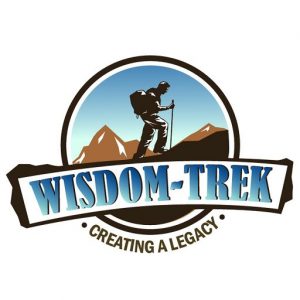 Wisdom-Trek / Creating a Legacy
Welcome to Day 864 of our Wisdom-Trek, and thank you for joining me.
This is Guthrie Chamberlain, Your Guide to Wisdom
Let's Stay Connected! – Meditation Monday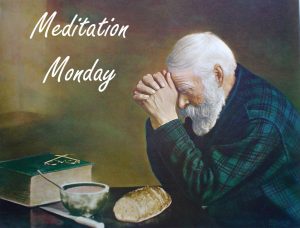 Thank you for joining us for our five days per week wisdom and legacy building podcast. This is Day 864 of our trek, and it is time for Meditation Monday. Taking time to relax, refocus, and reprioritize our lives is crucial in order to create a living legacy.
For some, it may just be time alone for quiet reflection. Some may utilize structured meditation practices. In my life meditation includes reading and reflecting on God's Word and praying. It is a time to renew my mind, refocus on what is most important, and make sure that I am nurturing my soul, mind, and body. As you come along with me on our trek each Meditation Monday, it is my hope and prayer that you too will experience a time for reflection and renewing of your mind. 
We are broadcasting from our studio at The Big House in Marietta, Ohio. We have just celebrated Mother's Day in the United States. For most of us, the bond we have with our mother is one of the strongest that we will ever experience. The mother's love is stronger than we will ever know. Usually, we will make contact with our mothers on this day set aside to honor them. We desire to remain connected with those we love. There is another relationship that may even be stronger than the one we have with our mother, but only if we stay connected. The title of our meditation today is…
Let's Stay Connected!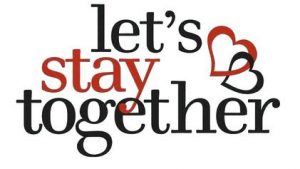 Before He ascended to the Father, Jesus promised His disciples that He would send the Spirit. Jesus promised He would pour out the Spirit on people with faith in Him as they were baptized into Him. On the night Jesus was betrayed, He reiterated this promise over and over again as He talked to His closest disciples about the Spirit being their Helper when I was gone. This is found in John chapters 14-16. The Helper's presence would be their assurance and seal that the Father, Son, and Spirit would abide in all who put their faith in Jesus. God will never leave or forsake you.
In most of the world, a house can have many power outlets. However, the electric devices and appliances won't be able to fulfill their purposes unless they are connected to the power source. The same is true for the work of the Spirit in your life. The Helper is Jesus's power source for you. You need the Spirit's presence and power in your life to fulfill your purpose as Jesus's disciple. Jesus emphasized that your part of this process is to love Him and obey what He calls you to do:
Jesus teaches us in John 14:21, "Those who accept my commandments and obey them are the ones who love me. And because they love me, my Father will love them. And I will love them and reveal myself to each of them."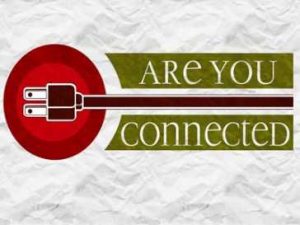 Your obedience and your commitment to abide in Jesus and live for Him connects you to that power source found in the Helper's presence. Today's verses, which are part of this podcast, will remind you to stay connected to Jesus. Our relationship is organic and relational, not mechanical or just organizational.
Jesus said, "You abide in Me. I am your vine. You are my branch." There is no source of true life for a literal branch unless it remains connected to the vine, and there is no everlasting source of life in you unless you remain connected to Jesus! When you remain connected to Jesus, you connect to the power source of the Holy Spirit, the Helper He has sent to you; this is when you choose to love.
In Jesus's earthly ministry, He taught the importance of love being the guiding star in your life as you seek to live for Him as is written in Matthew 22:34-40, "But when the Pharisees heard that he had silenced the Sadducees with his reply, they met together to question him again. One of them, an expert in religious law, tried to trap him with this question: 'Teacher, which is the most important commandment in the law of Moses?'  Jesus replied, 'You must love the Lord your God with all your heart, all your soul, and all your mind. This is the first and greatest commandment.  A second is equally important:  Love your neighbor as yourself.' The entire law and all the demands of the prophets are based on these two commandments."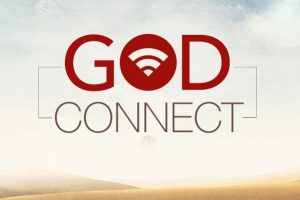 You remain connected to Jesus as your power source through the Spirit He sent to abide in you. You will love the Lord your God with all your heart, soul, and mind and also share that love with others. When you love God as we are instructed, you live in love through His Spirit as well as share His love with everyone with whom you interact.
The Spirit within you will be your source of a never-ending supply of this love Romans 5:5, "And this hope will not lead to disappointment. For we know how dearly God loves us, because he has given us the Holy Spirit to fill our hearts with his love."
So stay connected to Jesus and to each other by loving and by living in His love. Just like the electric circuits in our homes and businesses keep the lights on and the equipment running, allow the love of Jesus through His spirit to keep the love flowing in your life!
Next week we will continue our trek on Meditation Monday as we take time to reflect on what is most important in creating our living legacy. On tomorrow's trek, we will explore another wisdom quote. This 3-minute wisdom supplement will assist you in becoming healthy, wealthy, and wise each day. Thank you for joining me on this trek called life. Encourage your friends and family to join us and then come along tomorrow for another day of our Wisdom-Trek, Creating a Legacy.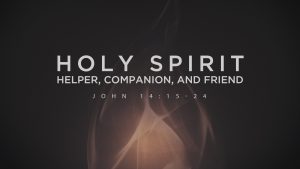 If you would like to listen to any of the past 863 daily treks or read the daily journal, they are available at Wisdom-Trek.com. I encourage you to subscribe to Apple Podcast and Google Play so that each day's trek will be downloaded automatically.
Thank you for allowing me to be your guide, mentor, and most of all your friend as I serve you through the Wisdom-Trek podcast and journal.
As we take this trek together, let us always:
Live Abundantly (Fully)
Love Unconditionally
Listen Intentionally
Learn Continuously
Lend to others Generously
Lead with Integrity
Leave a Living Legacy Each Day
I am Guthrie Chamberlain reminding you to Keep Moving Forward, Enjoy Your Journey, and Create a Great Day Everyday! See you tomorrow!