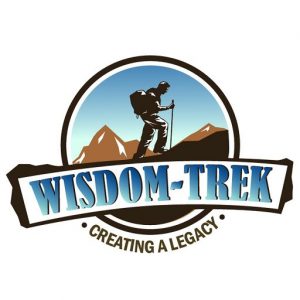 Wisdom-Trek / Creating a Legacy
Welcome to Day 788 of our Wisdom-Trek, and thank you for joining me.
This is Guthrie Chamberlain, Your Guide to Wisdom
Is Work-Life Balance Possible? – Ask Gramps

Thank you for joining us for our five days per week wisdom and legacy building podcast. This is Day 788 of our trek, and it is time for our Philosophy Friday series. Each Friday we will ponder some of the basic truths and mysteries of life and how they can impact us in creating our living legacy.
As we continue on this trek called life, sometimes we have questions about life, so our Friday trek is a time where we can "Ask Gramps." Gramps will answer questions that you would like to ask your dad or granddad, but for whatever reason, are not able to do so.
No matter how old we are, I know that all of us would like the opportunity to ask dad or gramps questions about life in many areas. We will address areas such as finances, relationships, health/fitness, business/work, home repairs/renovations, seasons of life, spiritual/Biblical questions, and any others areas that come our way. As your fellow sojourner and mentor on this trek that we call life, it is my goal to provide you with practical wisdom and advice about any area of life. It is crucial that I receive a constant flow of questions, so please submit your questions to guthrie@wisdom-trek.com, and I will answer your questions on our Friday podcast.
We are broadcasting from our studio at The Big House in Marietta, Ohio. Since we did not have to travel to Ft. Myers as anticipated this week, it has been a good week to focus on all the tax related issues that need to be completed for our business and our client's businesses before the end of this month.
While on a personal level, we have until April 15th to file tax returns, companies are required to send out the W2s and 1099s by the end of January. There are also several quarterly and annual returns that have to be filed by the end of the month. Since we handle these duties for four companies, I utilized this time to complete these requirements. It is not always easy to balance work-related duties along with ministry, family, and other duties that each of us has in the course of our lives. So the question for today is…
"Hey Gramps, how can I effectively handle the demands of work, family, personal needs, and leisure so I can properly invest sufficient time in each area?"
Is Work-Life Balance Possible?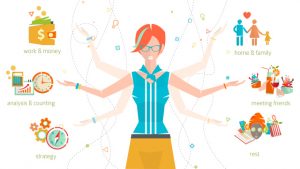 In our busy technology-driven culture, we all struggle with what is the proper balance in order to accomplish all that we are pressured to complete. We constantly ask ourselves if we are devoting enough time to family, work, leisure, health, fitness, sleep, socializing, and the various ministries or volunteer activities which we are part of. It is almost enough to send us "over the edge" on a daily basis. I continue to ask myself those same questions at times in an effort to make sure that I am prioritizing all aspects of life.
"Work-life balance" is such a "buzz word" these days that I get tired of hearing the phrase. While I agree with what is intended by those words, I feel we are approaching it in the wrong manner. We should not and actually cannot compartmentalize our lives into these different silos or containers.
Life is an integrated fabric that should be woven together and includes all that we are, and all that we do. This fabric of life should be a beautiful picture of a life well lived.
I see a great danger when we attempt to compartmentalize our lives in such a manner because it leaves it open for potential ethical and moral cracks in certain compartments. This is one reason we see leaders in churches and business who appear to be loving and Godly people with their families end up having affairs or becoming involved in other questionable practices.
When you realize that your life is one integrated piece of fabric where a decision in one area is connected to all other areas of life, then you will make decisions differently. As an example, if you realize and fully understand that your business practices are directly connected to your family life, or church persona, then you will make sure that those decisions are in alignment with those values.
You have to think in such a manner that every word that you say, everything that you view, and every decision that you make should be the same as if your spouse, children, or pastor/priest were standing right beside you. This is a very real scenario as Proverbs 24:12 says, "Don't excuse yourself by saying, 'Look, we didn't know.' For God understands all hearts, and he sees you. He who guards your soul knows you knew. He will repay all people as their actions deserve."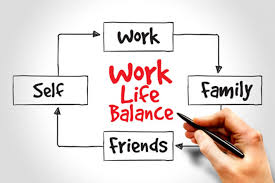 Even though I don't feel you should compartmentalize your life, I also fully understand that there are many competing demands for your time, and investing your time in a balanced manner is not always easy. You must know and be fully committed in your mind what your core, unchangeable values are. You have to be willing to stand firm on those bedrock values, even when it is difficult. This will impact and direct your decisions in every area of life.
You also have to understand that life is made up of various seasons of various length. Certain seasons will require more focus in certain areas of life. An example here would be, if you are starting a new business, it will require more time invested in that area in order to make sure you are successful. This does not mean that you neglect that other area, but more time will need to be invested in starting or growing your business. This should only be for a season of life, not a lifelong focus. Never lose sight of the fact that all areas of life are a single piece of fabric, which is integrated together and should never be completely separate. There are ways to integrate family into the business, such as including them into areas where they may be able to assist. Also keeping lines of communication open with your spouse and children during this time and sharing with them what you are doing and why it is very crucial is important. Everyone should be involved in how your time is invested.
Within the various seasons of life, you may have to postpone some things that you would like to do, because it may just not be the proper season for it. You have to be willing to delay many activities until a more convenient and sensible season. You do not have to be involved in every opportunity that you are offered. A wise person will limit involvement in many activities that they would desire to be in so that they can focus on those areas of life that are most important. In our instant everything culture, it takes maturity to be willing to delay involvement for a more convenient season.
It is imperative in order to have a balanced, fully integrated life that you know what your values are and in what order of priority they rank in your life. Here is my list ranked in order of importance.
Knowing and serving God – My commitment is through Bible study and prayer. Serving God is integrated into every aspect of my life through our client work, this podcast/blog, being active in church ministry activities, and showing by example my love for others. This does not mean that I will be involved in every program that the local church has available, but only those which fit into my overall life plan that is balanced with all other demands. Part of my spiritual worship also involves taking care of myself physically, mentally, and emotionally.
My complete and dedicated focus to my wife – This means investing both quality and quantity time with her.  Assisting her in fulfilling her God-given potential.
Our grown children – Investing time in their lives and activities where I can be a mentor and Godly example through my life
Our grandchildren – Where possible being involved and active in their lives through word and deed through watching them when needed and attending important functions that they are involved in. As they grow older becoming a crucial mentor in their lives.
Extended family – Providing assistance and guidance as needed when we have opportunity.
Others outside of family members where I can be of assistance.
I encourage you not to consider that you have to balance between segmented areas of life, but that life is a unified whole where one aspect directly impacts and affects every other aspect of life. Realize that all that you do is important and then invest your time during the various seasons of life to live abundantly. As the Apostle Paul tells us in 1 Corinthians 10:31, "So whether you eat or drink, or whatever you do, do it all for the glory of God."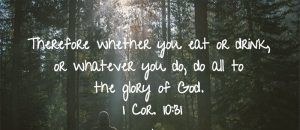 Next week we will have a different question to "Ask Gramps." Gramps will answer any questions you may have about life and will provide you with practical wisdom about any area of life. Please submit questions that you have to guthrie@wisdom-trek.com, and Gramps will answer them on our Friday podcast with wisdom and philosophy that Gramps has gained over his years of experience and study.
I know you will find these insights interesting, practical, and profitable in living a rich and satisfying life. Our next trek is Mediation Monday where we will help you reflect on what is most important in life. So encourage your friends and family to join us and then come along on Monday for another day of our Wisdom-Trek, Creating a Legacy.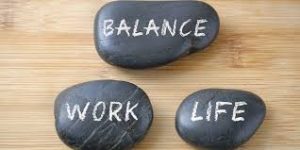 If you would like to listen to any of the past 787 daily treks or or read the Wisdom Journal, they are available at Wisdom-Trek.com. You can also subscribe to iTunes or Google Play so that each day's trek will be downloaded automatically.
Thank you so much for allowing me to be your guide, mentor, and most of all your friend as I serve you through the Wisdom-Trek podcast and journal.
As we take this trek together, let us always:
Live Abundantly (Fully)
Love Unconditionally
Listen Intentionally
Learn Continuously
Lend to others Generously
Lead with Integrity
Leave a Living Legacy Each Day
I am Guthrie Chamberlain reminding you to Keep Moving Forward, Enjoy Your Journey, and Create a Great Day Everyday! See you on Monday!