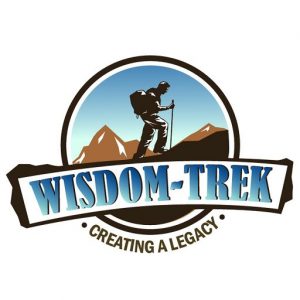 Wisdom-Trek / Creating a Legacy
Welcome to Day 663 of our Wisdom-Trek, and thank you for joining me.
This is Guthrie Chamberlain, Your Guide to Wisdom
The Ultimate Fear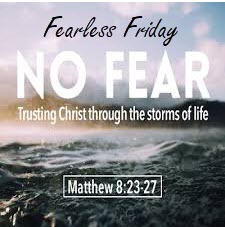 Thank you for joining us for our 5 days per week wisdom and legacy building podcast. This is Day 663 of our trek, and it is time for our Philosophy Friday series.
Each Friday we will ponder some of the basic truths and mysteries of life and how they can impact us in creating our living legacy. We are focusing on how to live with less fear. We are exploring the trails on our trek of life that will help us to be fearless. This does not imply that we will reach the point where we are completely without any fear, for that is not only impossible, but also not wise. There is a time and a place for an appropriate level of fear, but most fear that we experience on a daily basis has no grounding and can be eliminated as we grow in wisdom, insight, and understanding.
So our objective for these next several Fridays is to experience a FearLess Friday on our trek of life. Today is our forth trail on our trek covering, "Imagine a Life without Fear."
We are broadcasting from our studio at The Big House in Marietta, Ohio. We received some unexpected, but positive news this week. My primary client that I provide technical support for their SaaS based software product was acquired by a very large, publically traded company. This should provide stability for the company, but as with all changes such as this, we are never guaranteed of the outcome.
During changes like this, we could become fearful of the many unknown scenarios, or we can choose to look positively at the situation as a potential for growth and advancement. Most of the time, fear comes down to a mindset. Too many times we allow the seed of fear to germinate in our lives until it grows into a massive well rooted tree that is hard to cut down.
Last Friday we asked the haunting question, "Does God really care?" We determined that regardless of our situation, that indeed He does. Today we want to go one step further and explore…
The Ultimate Fear
What is the ultimate fear for nearly everyone? Is it the loss of a job, loss of a loved one, or loss of perceived control of others? Nearly always, the ultimate fear that we have is death. Aristotle called death the thing to be feared most because "It appears to be the end of everything." Jean-Paul Sartre asserted that death "removes all meaning from life." Robert Green Ingersoll, one of America's most outspoken agnostics, could offer no words of hope even at his brother's funeral. He said, "Life is a narrow vale between the cold and barren peaks of two entities. We strive in vain to look beyond the heights."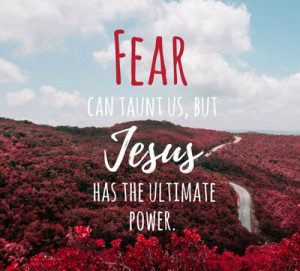 Such sad and depressing language. If death is nothing more than "the end of everything, between two peaks, which brings no meaning to life," what is the purpose of even trying to die bravely? What if these purported wise philosophers missed the mark? Suppose death is different than they thought, less of a curse or end of all that we know, and more of a passageway between two realms? Not a crises to be avoided, but simply a corner to be turned?
This is what Jesus Christ taught us in John 14:1-3, "Don't let your hearts be troubled. Trust in God, and trust also in me. There is more than enough room in my Father's home. If this were not so, would I have told you that I am going to prepare a place for you?  When everything is ready, I will come and get you, so that you will always be with me where I am." 
Do you believe the promise? If not, maybe it sounds a little too good to be true. The disciples certainly had difficulty grasping the concept. It almost sounds like the emails we receive from a Nigerian prince offering a portion of his fortune if we will only be a mediator.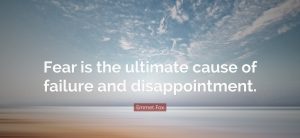 Many do the same for another one of Christ promises in the familiar verse of John 3:16, "For this is how God loved the world: He gave his one and only Son, so that everyone who believes in him will not perish but have eternal life."
Millions have read this verse, but most don't believe it, or they are not needy enough yet. What happens when your marriage falls apart, and your spouse says, "It's over." What happens when the coroner expectantly calls, or the kids rebel, or you suffer a financial collapse?
As we looked at during the last couple of Friday treks, what happens when the typhoons of life hit and you are sure you are going to perish. In times like these when our fear grows like a raging sea monster seeking to devour us. Just like the disciples feared for their lives, there are many times where the pressures of life make us feel the same.
God's promises in His Word will quell the raging storms. They become our life vest. Allow this life vest to comfort you like your favorite blanket:
God loved the world…
Everyone who believes in Him…
Will not perish…
But have eternal life.
These words can keep you company through your multiple windswept winters of life. They can warm you like a crackling fire on the coldest of days. I urge you to take God's promises to heart. Don't allow the monsters of fear and doubt destroy you. Who else but Jesus turned His grave into a changing closet and offers the same for you. Don't allow Christ offer to pass you by.
With God's promises, we have nothing to fear, not even death. As the Apostle Paul wrote in Ephesians 3:17, "Then Christ will make his home in your hearts as you trust in him. Your roots will grow down into God's love and keep you strong."
Allow your roots to grow down deep into God's love so that you will stand strong on his firm foundation. It is then that you will know and have life, eternal life, forever.
Next Friday we will finish this short series on "Imagine a Life without Fear" as we explore God's solemn promise to "Fear Not." I know you will find these insights interesting and profitable in living a rich and satisfying life.
Our next trek is Mindshift Monday where we will help you live differently by thinking differently. So encourage your friends and family to join us and then come along on Monday for another day of our Wisdom-Trek, Creating a Legacy.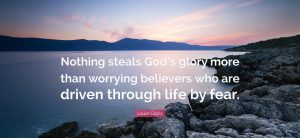 If you would like to listen to any of our past treks or read the Wisdom Journal, they are available at Wisdom-Trek.com. You can also subscribe at iTunes or Google Play so that each day's trek will be downloaded automatically.
Thank you so much for allowing me to be your guide, mentor, and most of all your friend as I serve you through the Wisdom-Trek podcast and journal.
As we take this trek of life together, let us always:
Live Abundantly (Fully)
Love Unconditionally
Listen Intentionally
Learn Continuously
Lend to others Generously
Lead with Integrity
Leave a Living Legacy Each Day
This is Guthrie Chamberlain reminding you to Keep Moving Forward, Enjoy Your Journey, and Create a Great Day Every Day! See you on Monday!