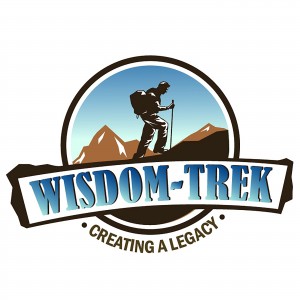 Wisdom-Trek / Creating a Legacy
Welcome to Day 311 of our Wisdom-Trek, and thank you for joining me.
This is Guthrie Chamberlain, Your Guide to Wisdom
The Trail of Hardship
Thank you for joining us for our 7 days a week, 7 minutes of wisdom podcast. This is Day 311 of our trek, and yesterday we discovered the 10 Principles for Sustained Success. Don't forget to apply them as you seek success in any area of life. Even when we are successful, there are days and sometimes even seasons of our life that are difficult. This may be based on our choices, or it could be completely out of our control. Today we will hike that rough trail, which you or someone you know, may be on at this moment which is the Trail of Hardship.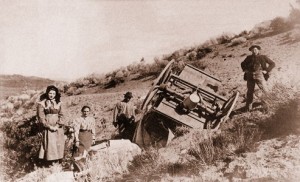 Thank you so much for coming along with me each day as we explore and consume these "nuggets of wisdom."  These bits of wisdom help us to live a rich and satisfying life while creating a living legacy. While some of our daily treks are a multi-part series, you can join us at any time and start along with us from that point on. If you would like to listen to any of the past episodes, please go to Wisdom-Trek.com to listen to them and read the daily journal. You can also subscribe to Wisdom-Trek on iTunes, Spreaker, Stitcher, Soundcloud, and Google Play, so each day's trek will be downloaded to you automatically.
We are broadcasting this podcast from our studio at Home2 in Charlotte, North Carolina. We do have a fairly open schedule this week without a lot of outside activities or extra demands on our time, so we are hopeful that we will be able to focus on some additional project work that has been delayed. This will include more work on the Wisdom-Trek volumes and Your Life Plan Blueprint.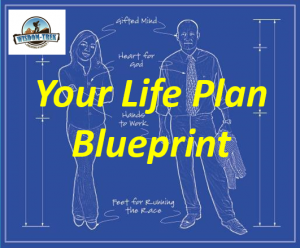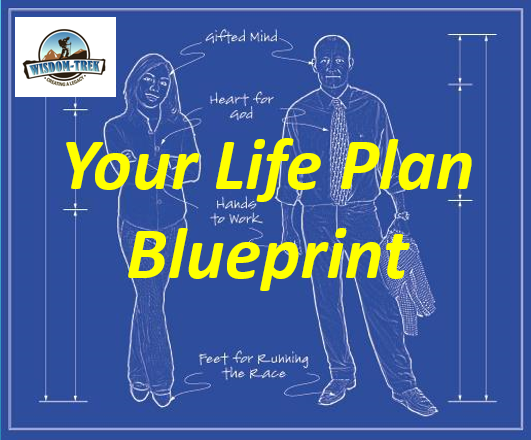 Since we do have a difficult trail to conquer today, let us set out to look for those resting spots along the way where we can sit and reflect, where we can see that the sun is still shining through the thick growth of the forest, and where we can gain the strength needed to continue on even when the path is scattered with rocks, limbs, washouts, and other obstacles. Today we want to effectively navigate…
The Trail of Hardship
We've all had days (and maybe even years) when life just doesn't seem to be going our way! Paula and I have certainly had our seasons of life where we have had to go through stormy nights and deep valleys. This hasn't been in our relationship with each other but usually focused on our businesses. During the past 35 years as entrepreneurs, we have personally sacrificed and worked very hard to build our businesses.
We have seen success, but there have been downturns also. We have endured storms that have rushed in where within a short period of time years of labor and sacrifice have been washed away. A couple of times this was because of decisions that we made, which at the time seemed okay, but later proved not to be wise. At other times though, economic situations completely out of our control were the factor. This has certainly given us the insight to make sure we do not judge others that may be struggling, as you never really know what someone else may be going through.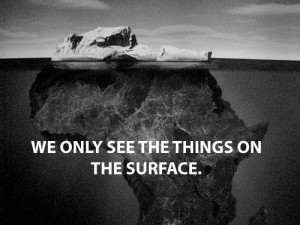 Have you ever been on The Trail of Hardship where there have been long seasons of life when you felt like nothing was working and everything was out of whack? How about those frustrating days when you just can't seem to get anything accomplished and for every step up the trail you take, you slip back two steps?
In the grand scheme of things, a stressful day doesn't impact life or eternity all that much, but in those longer seasons of joblessness, sickness, financial stress, marital strain, and other ongoing life events, the stress and frustration can seem overwhelming. I think we can all relate to this in some form or fashion. So the question today is, how do we handle those trails of hardship? On the trail today, we have four rest stops where we can reflect on those challenging seasons of life. Struggles in life are inevitable, but destruction is optional. As a Christ follower, I gain my strength through the promises in God's Word.
1. Remember that your character should always be stronger than your circumstances.
We can't always control what happens to us, but we can always control how we choose to respond. In those moments when I choose to stop complaining and instead give thanks to God for the good in my life, the parts that seem bad start to seem much less significant. Choose to keep a positive attitude and thankful heart regardless of what you're going through. 1 Thessalonians 5:16-18, "Always be joyful. Never stop praying. Be thankful in all circumstances, for this is God's will for you who belong to Christ Jesus."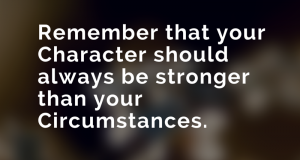 2. Remember that your struggles always lead to strength.
Every difficulty in your life, whether big or small, is something God will use to produce more strength, faith, and perseverance in you if you let Him! All your pain has a purpose. Romans 8:26-28 reminds, "And the Holy Spirit helps us in our weakness. For example, we don't know what God wants us to pray for. But the Holy Spirit prays for us with groanings that cannot be expressed in words. And the Father who knows all hearts knows what the Spirit is saying, for the Spirit pleads for us believers in harmony with God's own will. And we know that God causes everything to work together for the good of those who love God and are called according to his purpose for them."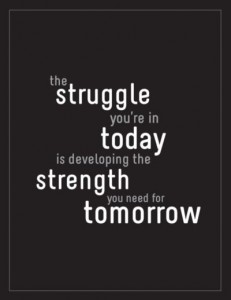 3. Remember that God's timing is always perfect.
God's plans are almost always different from our plans, but His plans are always perfect! Have the patience to wait on His timing instead of forcing your own agenda. Jeremiah 29:11-13 says, "'For I know the plans I have for you,' says the Lord. 'They are plans for good and not for disaster, to give you a future and a hope. In those days when you pray, I will listen. If you look for me wholeheartedly, you will find me.'"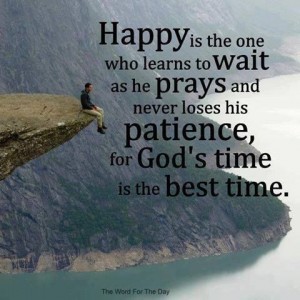 4. Remember that God will never leave your side.
You may feel like you're going through this struggle all alone, but from the moment you ask Jesus to bring you into God's family, He will be by your side to the end. So, never lose hope! Deuteronomy 31:6, "So be strong and courageous! Do not be afraid and do not panic before them. For the Lord your God will personally go ahead of you. He will neither fail you nor abandon you."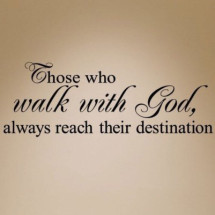 Sometimes our Trail of Hardship is actually our unmet expectations, especially financially. Let us make sure we keep focused on what is eternally important. Regardless of the struggle, we can draw strength from the words written in Hebrews 13:5-6, "Don't love money; be satisfied with what you have. For God has said, 'I will never fail you. I will never abandon you.'  So we can say with confidence, 'The Lord is my helper, so I will have no fear. What can mere people do to me?'"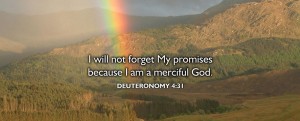 Along our trek for today, we have found four resting spots to give us strength and encouragement when we do find ourselves on the Trail of Hardship. Tomorrow and the next day we will search for the 10 Painfully Obvious Truths that are Soon Forgotten. So, encourage your friends and family to join us, and then come along tomorrow for another day of our Wisdom-Trek, Creating a Legacy.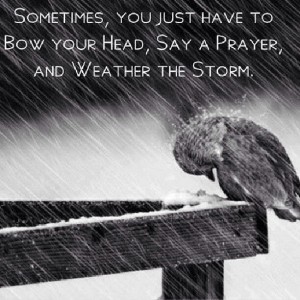 That will finish our podcast for today. As you enjoy your daily dose of wisdom, we ask you to help us grow Wisdom-Trek by sharing with your family and friends through email, Facebook, Twitter, or in person so they can come along with us each day.
Thank you for allowing me to be your guide, mentor, and most of all your friend as I serve you through the Wisdom-Trek podcast and journal each day.
As we take this trek together, let us always:
Live Abundantly (Fully)
Love Unconditionally
Listen Intentionally
Learn Continuously
Lend to others Generously
Lead with Integrity
Leave a Living Legacy Each Day
This is Guthrie Chamberlain reminding you to Keep Moving Forward, Enjoy Your Journey, and Create a Great Day Every Day! See you tomorrow!