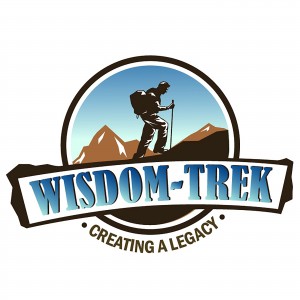 Wisdom-Trek / Creating a Legacy
Welcome to Day 321 of our Wisdom-Trek, and thank you for joining me.
This is Guthrie Chamberlain, Your Guide to Wisdom
9 Life Lessons from Baseball
Thank you for joining us for our 7 days a week, 7 minutes of wisdom podcast. This is Day 321 of our trek. The past few days we remained in camp around the campfire and dug out the nuggets of wisdom found in Proverbs Chapter 10. Today we are heading back out on the trail, and as we come to a crest of a hill we come to a clearing, and as we look over a beautiful and expansive valley, we see baseball fields with many teams currently playing. This leads me to wonder, "How can baseball be applied to our everyday trek of life?" Let's give that some thought to see where our trek takes us today.
Thank you so much for coming along with me each day as we apply wisdom, insight, and understanding of ordinary everyday activities which make our lives extraordinary. These bits of wisdom help us to live a rich and satisfying life while creating a living legacy. While some of our daily treks are a multi-part series, you can join us at any time and start along with us from that point on. If you would like to listen to any of the past episodes, please go to Wisdom-Trek.com to listen to them and read the daily journal. You can also subscribe to Wisdom-Trek on iTunes, Spreaker, Stitcher, Soundcloud, and Google Play so each day's trek will be downloaded to you automatically.
We are broadcasting from our studio at Home2 in Charlotte, North Carolina. Last year and again this year I was invited to participate in the Webster family fantasy baseball league. Janet's husband Rowan, his father, grandfather, and other family members make up the league of eight teams. While I enjoy occasionally watching some sporting events, due to my focus on business throughout the years, I have not allocated the time to really follow any sports. I am a novice of the Buddy League Baseball (which is named after Rowan's grandfather), but I am enjoying learning and participating. I do hope to gain enough experience to at least hold my own within the league. Since I am involved in the league, I find myself searching out some analogies and parallels between baseball and life and came up with the…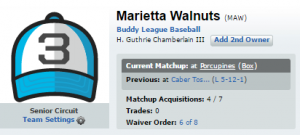 9 Life Lessons from Baseball
With the official opening of the 2016 baseball season last week, let us glean the following lessons that can be applied to our trek of life. To quote the famous line from Yogi Berra, "It's like Deja-vu, all over again…" Or as King Solomon put it in Ecclesiastes 1:9, "History merely repeats itself. It has all been done before. Nothing under the sun is truly new." So now it's time to "Play ball!"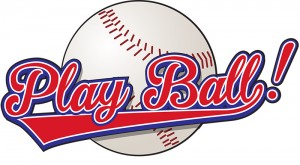 1. You can't hit a home run unless you swing for the fences.
To have success in any area of life, you must think big and act big. You can't accomplish huge things unless you go for it. In baseball, with two strikes, you should choke up, and just try to make solid contact. And in life, there is a time to settle for less than a home run. But, always start by thinking big.
2. The best players aren't afraid to get their uniforms dirty.
To make a lasting legacy impact on others you must live by example, and that means living life in the trenches with those you influence. You must be willing to share both joy and sorrow. You need to be willing to give them a hand up and help them physically or even a hand out when they need help financially. If others see that you are willing to get your uniform dirty to ensure that they succeed, they will be more willing to pass it on to others allowing your legacy to grow.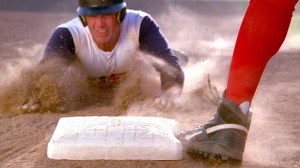 3. Measure everything that matters.
I am learning as part of a fantasy baseball league that those who are successful pay close attention to the stats. This also applies to the real teams. If you desire to be successful in life, you need to be observant and pay attention to the details, both large and small. This will apply to your finances, career, relationship, physical condition/health and also your spiritual condition. Take time to know your stats in each of the 7 crucial areas of your life.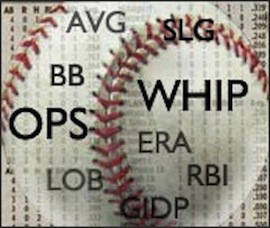 4. It's more about the team than about any one superstar.
No matter how self-sufficient you may be or how much of a loner you would like to be, we all need others to succeed in life. To have the greatest impact living your legacy each day requires that you recognize that the whole is greater than the sum of its parts. While it's great to have individual success, it requires everyone in your life supporting and helping each other in order to succeed.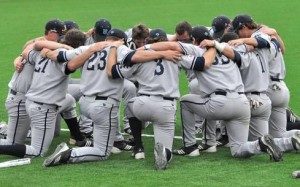 5. Don't go down looking.
It's important as a hitter to be patient and wait for your pitch, but with two strikes against you, you've got to swing the bat. In life, you need to be wise. When the odds are against you, take appropriate actions in order to succeed. You must have strong convictions, and don't go down without a fight for what you believe in.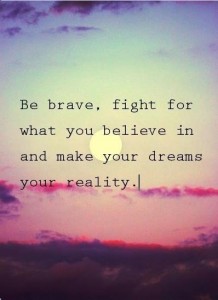 6. Keep your eye on the ball.
From what I understand with my limited knowledge, hitting a major league pitch is one of the most difficult tasks in sports. In order to succeed, players must be laser-focused on the ball coming at them at 80-100 miles per hour. In life, to have long-term success, it's also essential to stay focused. Through the use of a good program like "Your Life Plan Blueprint" (which will be released very soon), you can know what your top priorities are for the day, month, quarter, and year, even your life purpose, which is tracked in 7-year cycles. What are you focused on today? Let me know if I can help.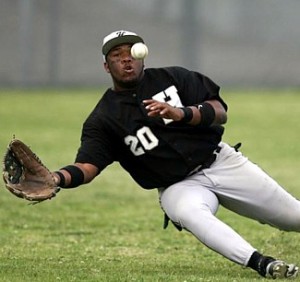 7. Hit 'em where they ain't.
Willie Keeler, one of the greatest hitters of all time, coined this phrase, which essentially means, it doesn't matter how hard you hit the ball, just hit it where the opposing players aren't standing, and you can get a hit. In the same way, if you desire to have success in your life, don't imitate others, be uniquely you. God made you a special one of a kind. Take full advantage of that and achieve your dreams. Sure you will need your team members to help you, but when you are at bat, it is up to you to hit the ball.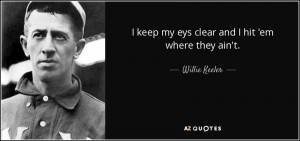 8. Be ready for a curve ball or a change up.
You can be a great fastball hitter, but unless you can hit a major league curveball and changeup, it won't matter. Isaac Asimov said, "The only constant is change." In order to have success in any area of life, you have to be ready for the inevitable twist, turns, and obstacles that you will encounter on your trail each day. It will happen, be prepared. Successful baseball players can knock a fastball out of the park, but are also prepared for the unexpected.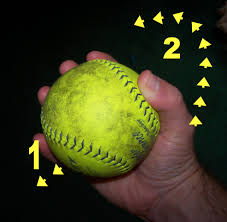 9. Talent wins games, but team chemistry wins championships.
You may be able to be successful on a personal level. You may have even had the best teachers or coaches and have studied the best courses possible. In order to have true and lasting success in life, you must have a strong team around you, and you have to get along with those who are closest to you. To create, live, and leave a lasting legacy that spans generations, you must be part of a great team and family. Your impact will only be as large as those who play the game of life with you. So "Play ball!"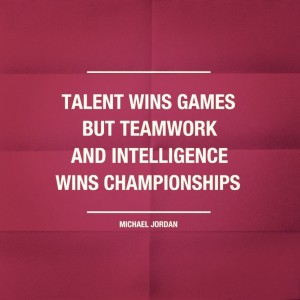 All of your life becomes part of your trek. It makes you who you are today. As we have seen today, success in playing baseball has many analogies to our success in life. So go out each day and play ball to the best of your ability, but make sure that you also enjoy the game. Tomorrow we hang around the baseball field for another day as we learn what baseball can teach us about finances. So, encourage your friends and family to join us, and then come along tomorrow for another day of our Wisdom-Trek, Creating a Legacy.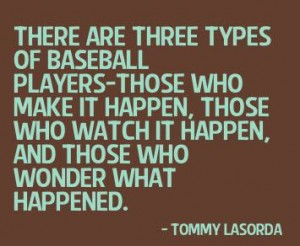 That will finish our trek for today. Just as you enjoy your daily dose of wisdom, we ask you to help us grow Wisdom-Trek by sharing with your family and friends through email, Facebook, Twitter, or in person so they can come along with us each day.
Thank you for allowing me to be your guide, mentor, and most of all your friend as I serve you through the Wisdom-Trek podcast and journal each day.
As we take this trek together, let us always:
Live Abundantly (Fully)
Love Unconditionally
Listen Intentionally
Learn Continuously
Lend to others Generously
Lead with Integrity
Leave a Living Legacy Each Day
This is Guthrie Chamberlain reminding you to Keep Moving Forward, Enjoy Your Journey, and Create a Great Day Every Day! See you tomorrow!