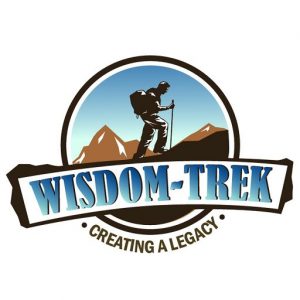 Wisdom-Trek / Creating a Legacy
Welcome to Day 581 of our Wisdom-Trek, and thank you for joining me.
I am Guthrie Chamberlain, Your Guide to Wisdom
Embrace Lady Wisdom – Proverbs 3

Thank you for joining us for our 5 days per week wisdom and legacy building podcast. Today is Day 581 of our trek, and it is Wisdom Wednesday. Every Wednesday along life's trails we dig for the nuggets of wisdom that are found within the book of Proverbs. Today we will explore Proverbs 4 from The Voice Translation, which will give us a fresh perspective on this book of timeless wisdom.
We are broadcasting from our studio at The Big House in Marietta, Ohio. One of the primary objectives for Wisdom-Trek is to help you create and build a living legacy. A legacy which is much more that material possessions. A legacy that weaves into your life character traits that are both good and godly. A legacy of unwavering integrity. A legacy that is built on a solid foundation from which you can grow and flourish. A legacy that is passed on to your children, grandchildren, and others that you impact both in word and action. A legacy that they can embrace and pass on for generations to come. That is what the father in this chapter is teaching his children.
So today in Chapter 4 of Proverbs, we will explore how to…
Embrace Lady Wisdom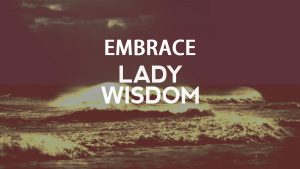 In this chapter, we find three more speeches from the father to his son.
· 5th Speech from Father to Son
Verses 1-9: At the beginning of this chapter the father gathers his children around for a special speech. It's almost like he's a proud, slightly worried dad giving a wedding toast. He shares the words he received years ago from his own father, urging him to embrace Lady Wisdom. "She will raise you to a place of honor in return," he says. Notice the reverent, relational way the father speaks of Lady Wisdom to his sons
· 6th Speech from Father to Son
Verses 10-19: Now the father and son sit down for a man-to-man talk. No more soft words like "cherish," "honor," or "embrace." He uses stark contrasts to make his point. There are only two ways of life — wickedness or righteousness. Notice that there's not a third option. Choose light or dark, life or death; it's up to you. Just like in Chapter 3, the father uses very pointed, descriptive vocabulary to clarify the benefits and consequences of the two distinct paths
· 7th Speech from Father to Son
Verses 20-27: For the seventh speech, the father builds on the preceding one. Once the correct path is chosen, the father makes his son ready for the journey. He stresses that following this path will require his heart, eyes, ears, mouth, and feet. Count how many times each is referenced. To stay on this path requires your whole being. These words are not just mere advice — they are "life that brings wholeness and healing to your body."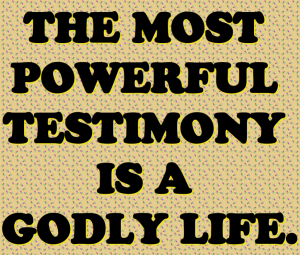 The Book of Proverbs teaches us how to live the GOOD and GODLY life – walking the radiant path with Lady Wisdom at our side. What paths are you ready to forsake to choose the rich and satisfying life? Listen up and pay attention as I share with your Proverbs Chapter 4.
1 Gather, children, to hear your father's instruction.
Pay close attention so you will understand,
2 For I am passing down to you important precepts.
Do not abandon these valuable life lessons.
3 Back when I was young—the very image of my father,
and yet from my mother's view, still her only boy—
4 My father, with his years of experience, became my teacher.
Father: Son, grab on to every word I say to you—hold them close—
stay true to my instructions as you live, and they will serve you well.
5 Whatever it takes to gain Wisdom, do it.
To gain understanding, do it! Never forget this!
Never stray from what I am telling you.
6 If you don't forsake Lady Wisdom, she will protect you.
Love her, and she will faithfully take care of you.
7 Gaining sound judgment is key, so first things first: go after Lady Wisdom!
Now, whatever else you do, follow through to understanding.
8 Cherish her, and she will help you rise above the confusion of life—
your possibilities will open up before you—
embrace her, and she will raise you to a place of honor in return.
9 She will provide the finishing touch to your character—grace;
she will give you an elegant confidence.
10 Hear my words, my son, and take them in;
let them soak in so that you will live a long, full life.
11 I have pointed you in the way of wisdom;
I have steered you down the path to integrity.
12 So get going. And as you go, know this: with integrity you will overcome all obstacles;  even if you run, you will not stumble.
13 Tighten your grip around wise advice; don't let it slip away.
Protect Wisdom, for without her, life isn't worth living.
14 Do not start down the road of the wicked—
the first step is easy, but it leads to heartache—
do not go along the way of evildoers.
15 Stay away from it; don't even go past it— and if you find yourself anywhere near it,  turn your back and run as far as you can in the opposite direction.
16 For evildoers are so twisted they cannot sleep unless they have caused harm;
they'll lie awake all night until they figure out a way to cause someone to stumble.
17 For they feed on evil the way most eat bread;
they drink violence the way most guzzle wine.
18 Yet the way of those who do right is like the early morning sun
that shines brighter and brighter until noon.
19 Evildoers travel a dark road because they love to hide their deeds in darkness;
they can't see the perils ahead that cause them to stumble.
20 My son, pay attention to all the words I am telling you.
Lean in closer so you may hear all I say.
21 Keep them before you; meditate on them;
set them safely in your heart.
22 For those who discover them, they are life.
They bring wholeness and healing to their bodies.
23 Above all else, watch over your heart; diligently guard it
because from a sincere and pure heart come the good and noble things of life.
24 Do away with any talk that twists and distorts the truth;
have nothing to do with any verbal trickery.
25 Keep your head up, your eyes straight ahead,
and your focus fixed on what is in front of you.
26 Take care you don't stray from the straight path, the way of truth,
and you will safely reach the end of your road.
27 Do not veer off course to the right or the left;
step away from evil, and leave it behind.
That will conclude our exploration of Proverbs 4. Next week we will continue with Chapter 5, and each week we will explore a full chapter in Proverbs. I hope that you will join us each week so that you can gain wisdom, insight, and understanding for yourself.
All of the Proverbs provide us with rich wisdom, insight, and understanding on a myriad of life issues. Regardless of where you are in your faith walk, if the precepts in Proverbs are followed, your life will be rich and satisfying. I encourage you to take them and plant the seeds of wisdom in your heart so that you will reap a harvest of wisdom throughout your life.
Tomorrow we will hike another short trail of Wisdom Unplugged where we will discover an inspirational wisdom quote. So encourage your friends and family to join us and then come along with us tomorrow for another day of our Wisdom-Trek, Creating a Legacy.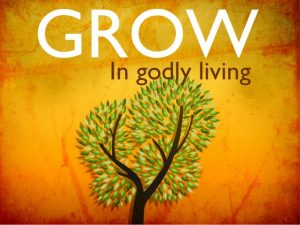 That will finish our trek for today. If you would like to listen to any of the past daily treks or read the daily journal, they are available at Wisdom-Trek.com. You can also subscribe on iTunes and Google Play so that each day's trek will be downloaded automatically.
Thank you for allowing me to be your guide, mentor, and most of all your friend as I serve you through the Wisdom-Trek podcast and journal.
As we take this trek of life together, let us always:
Live Abundantly (Fully)
Love Unconditionally
Listen Intentionally
Learn Continuously
Lend to others Generously
Lead with Integrity
Leave a Living Legacy Each Day
This is Guthrie Chamberlain reminding you to Keep Moving Forward, Enjoy Your Journey, and Create a Great Day Every Day! See you tomorrow!