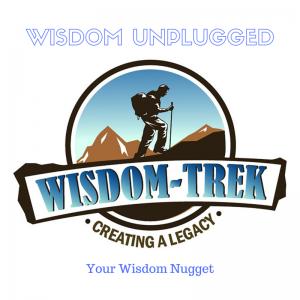 Wisdom-Trek / Creating a Legacy
Welcome to Day 580 of our Wisdom-Trek, and thank you for joining me.
This is Guthrie Chamberlain, Your Guide to Wisdom
Forgive Yourself – Wisdom Unplugged

Thank you for joining us for our 5 days per week wisdom and legacy building podcast. This is Day 580 of our trek, and it's time for a 3-minute mini-trek called Wisdom Unplugged. This short nugget of wisdom includes an inspirational quote with a little additional content for today's trek. Consider this your vitamin supplement of wisdom for today. So let's jump right in with today's nugget.
Today's quote is from Alden Nowlan who said, "The day the child realizes that all adults are imperfect, he becomes an adolescent; the day he forgives them, he becomes an adult; the day he forgives himself, he becomes wise."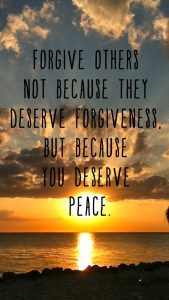 If you have been an adult for any length of time, I know that you will relate to this quote. It hits us hard when we realize that our parents don't know everything and are very fallible in many areas of their life. Even as grown adults, to see our elderly parents not being the strong stalwarts that we once envisioned is difficult for us to reconcile.
To be a true adult, we must accept our parents as they are, not what we envisioned them to be. We must be willing to forgive them as often as may be needed. True wisdom will begin to shed light on our understanding when we realize that in many ways, we are also fallible, just like they are.
We must forgive ourselves for the many ways in which we have disappointed both our children and our parents. It is only when we can forgive ourselves that we will be able to truly forgive others. It is only when we stop judging our parents and others in our lives that we will be able to forgive them.
When we forgive and are willing to give of ourselves, it is then the blessings from God will be poured out on us also. As Jesus taught us in Luke 6:36-38 "Do not judge others, and you will not be judged. Do not condemn others, or it will all come back against you. Forgive others, and you will be forgiven. Give, and you will receive. Your gift will return to you in full—pressed down, shaken together to make room for more, running over, and poured into your lap. The amount you give will determine the amount you get back."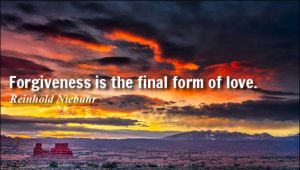 That's a wrap for today's Wisdom Unplugged. If you enjoy these quotes, I have created and published a searchable database of over 10,000 quotes that I have collected for many years.  If you would like free access to my database of inspirational quotes the link is available on the main page of Wisdom-Trek.com.
Just as you enjoy these nuggets of wisdom, please encourage your friends and family to join us and then come along tomorrow for another day of our Wisdom-Trek, Creating a Legacy.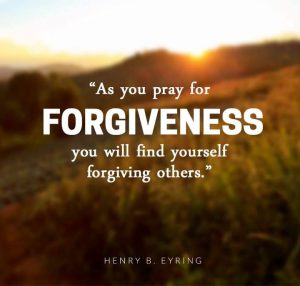 If you would like to listen to any of the past daily treks or read the daily journal, they are available at Wisdom-Trek.com. You can also subscribe on iTunes and Google Play so that each day's trek will be downloaded automatically.
Thank you for allowing me to be your guide, mentor, and most of all your friend as I serve you through the Wisdom-Trek podcast and journal.
As we take this trek of life together, let us always:
Live Abundantly (Fully)
Love Unconditionally
Listen Intentionally
Learn Continuously
Lend to others Generously
Lead with Integrity
Leave a Living Legacy Each Day
This is Guthrie Chamberlain reminding you to Keep Moving Forward, Enjoy Your Journey, and Create a Great Day Every Day! See you tomorrow for Wisdom Wednesday!