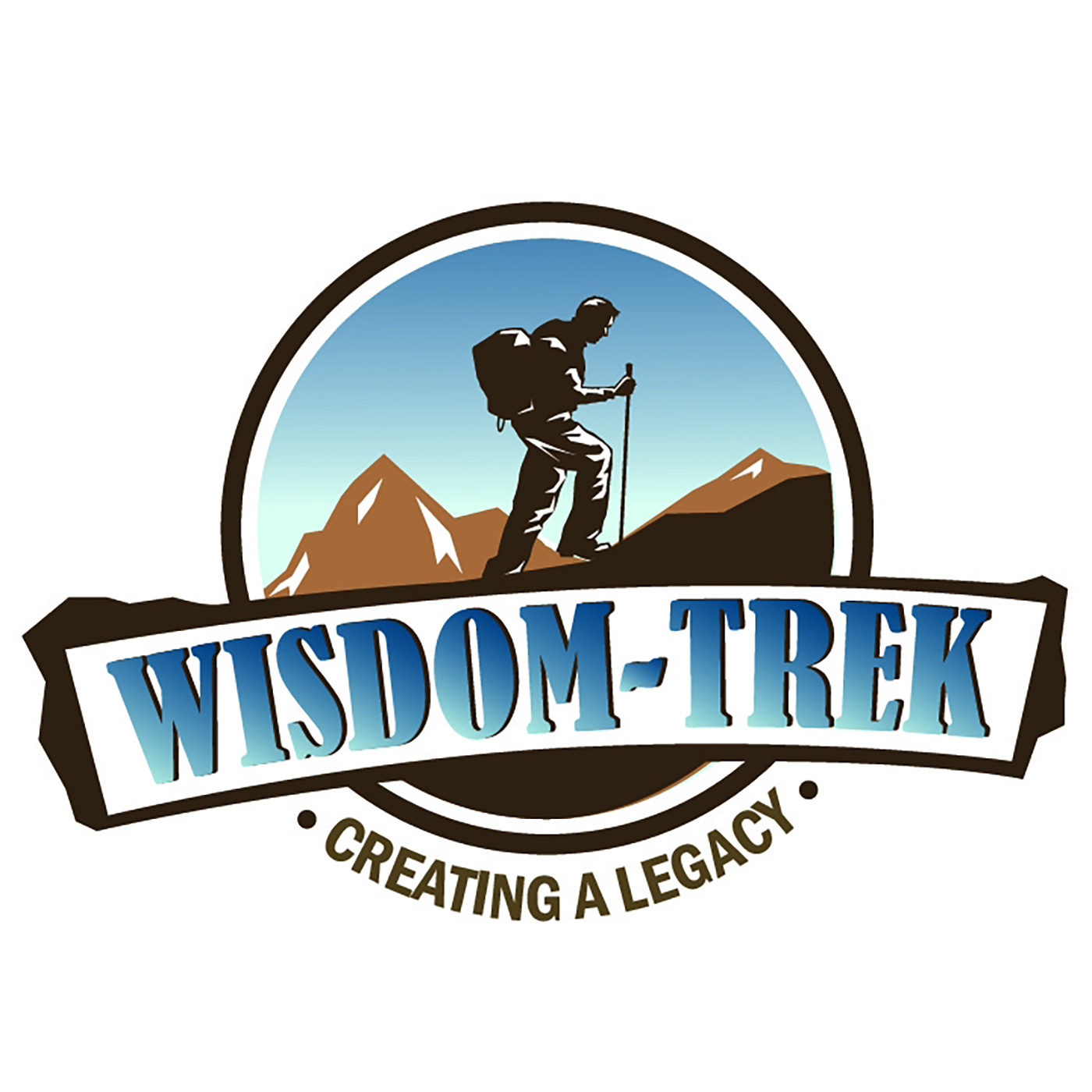 Wisdom-Trek / Creating a Legacy
Welcome to Day 21 of our Wisdom-Trek and thank you for joining me. 
This is Guthrie Chamberlain, Your Guide to Wisdom.
Today we look at The Expectations and Realities of Life.
We are recording our podcast from our studio at Home2 in Charlotte, North Carolina, and although today has been another busy day with various projects, we are thankful to have the work to do and the skills needed to complete them successfully.
This episode will be released on Father's Day the 21st day of June, and I just want to express my admiration and love to my dad, Hal Chamberlain, who is nearly 85, still living, and in relatively good health.  Dad loves us without condition and has been a good and Godly example to all 10 of his kids, our spouses, his 40 grandchildren and at last count I believe 20 great-grandchildren (so far).   Thanks Dad! We love you. Talk about planting and harvesting, Dad planted very well and has harvested in abundance.

Just as in my personal life, Dad's expectations of life as a young man and the reality of life as he is nearer to the finish line are drastically different. There have been many struggles, hardships, and difficulties that were not anticipated, but there were also blessings in abundance and the legacy that he and mom left will impact all of eternity.  Even this podcast and journal are a direct result of their impact on me.
On our Trek today, we want to explore the difference between the expectations and realities of life. With most mountainous hiking trips, when you start out the trail is smooth and wide, and we think, "Wow! This is going to be easy."
In the same manner, as we start into adulthood we know so much about life we feel that we have it all together, and our parents and older associates have missed the boat somehow.
We plan out our lives with dreams and ambitions, and we feel that the road to success will be typically smooth. And then, life gets in the way.  We get busy living life, and the years just rush by. And, before you know it, you are in your 50s and 60s and you wonder, "What just happened?"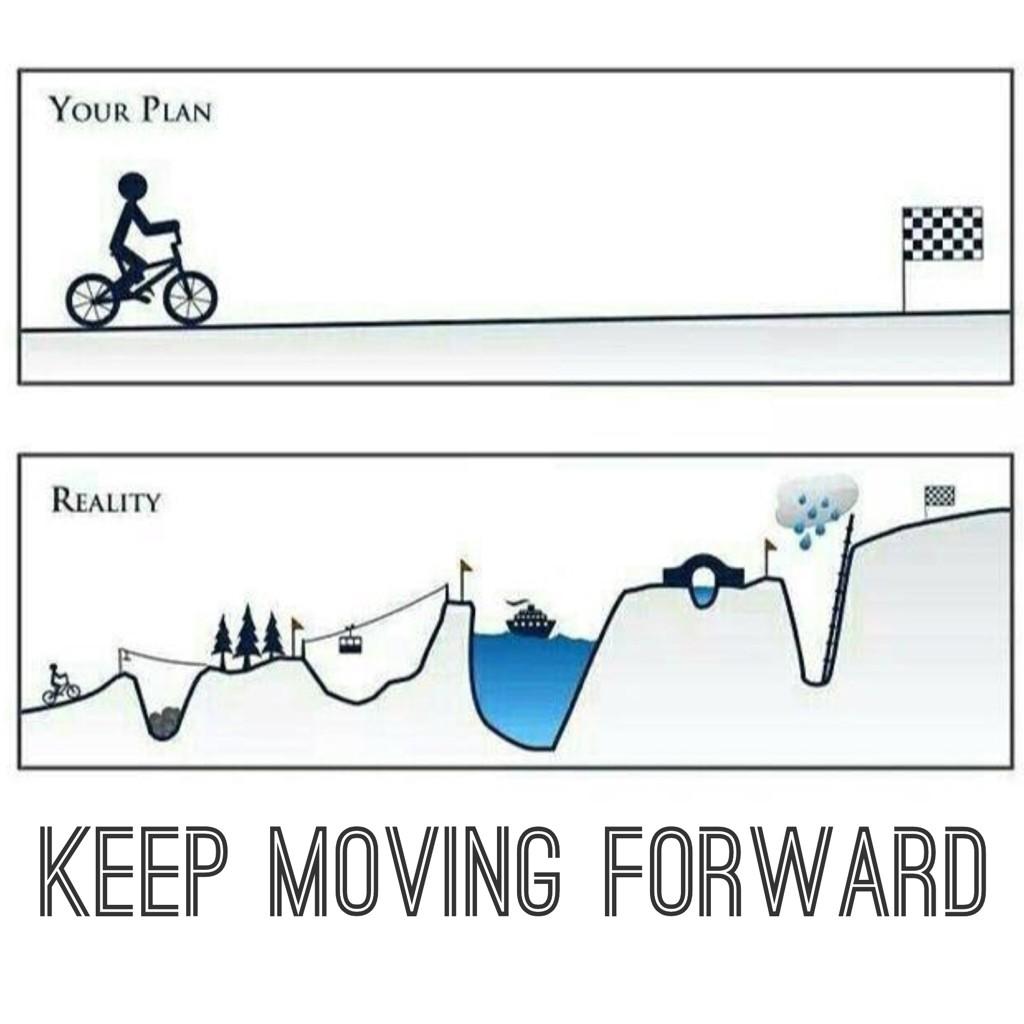 If you have not reached that point in your life yet, realize that it will also happen to you and be prepared for life's mountains and valley and the trails twist and turns.  No matter what age you are or what season of life you are in, it is never too late  to remember to enjoy and celebrate life each day, regardless of how rough the path is. This is what makes life worthwhile.
Let's look at what the wisest man who ever lived had to say about life.  This was King Solomon, who was the king of all Israel from approximately 970 – 931 BC. Towards the latter years of his reign, he wrote the book of Ecclesiastes and saw life from this perspective.  In chapter 1:8-9 he wrote, "Everything is wearisome beyond description. No matter how much we see, we are never satisfied. No matter how much we hear, we are not content.  History merely repeats itself. It has all been done before. Nothing under the sun is truly new."
So we see that life is full of unexpected results, and our desire and pursuit is for more stuff. But, Solomon also wrote in Chapter 2:24-26, "So I decided there is nothing better than to enjoy food and drink and to find satisfaction in work. Then I realized that these pleasures are from the hand of God.  For who can eat or enjoy anything apart from him? God gives wisdom, knowledge, and joy to those who please him."
These are choices that we need to make early and often in life.  Yes, work hard and succeed in whatever you are called to do, but take time to enjoy it.
Now, I don't want you to get the wrong impression.  I am all for planning and dreaming, I always have many ideas and plans in my head, written down, and in some measure of completion. But, I also understand that the road to success is rarely smooth, and the trails of life are strewn with obstacles.
When we realize this and plan accordingly, then we can set up expectations accordingly.  This is one way that we grow in wisdom. Learning the art of managing expectations for ourselves and others is a key element in success and happiness in life.
As we look back on the trails of life that we have traversed so far or look forward to the mountains and valleys that are in our future, we need to realize that this is the stuff that life is made of.  We don't need to give up during the difficult times, because we are prepared for them, we expect them, and we should even desire them because growth happens when life does not go according to plan.
Gail Sheehy put it this way, "If we don't change, we don't grow. If we don't grow, we are not really living. Growth demands a temporary surrender of security." 
How we respond to the realities of life is our choice.  We can retreat to what appeared to be relative safety or move forward toward growth. Growth must be chosen over and over each day. We must overcome fear each day.
The difference between the expectations and realities of life can be dramatic.  As you grow in wisdom, you will come to understand that changing our expectations based on our current reality is okay.  Be grateful for the journey of life with all its twist and turns, mountains and valleys, detours and diversions. We often learn and grow much more from the rocky road than the smooth path.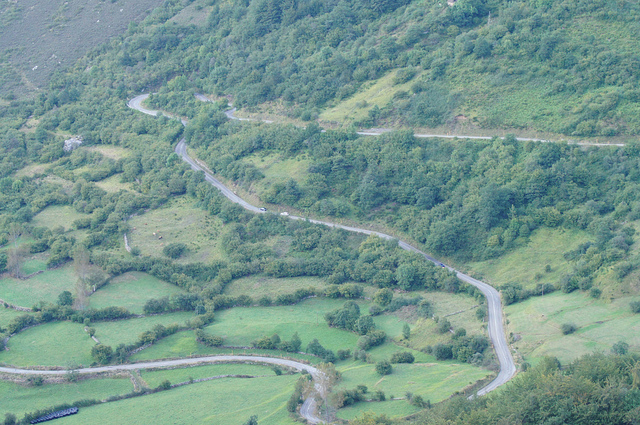 Christine Haussler said it well, "You gotta wonder why we cling to our expectations when it's the unexpected that truly changes our lives."
Regardless of how difficult the realities of life are, especially in light of our expectations, we would do well to follow the exhortation of the letter that was written to Hebrew Christians that were struggling with the realities of life during the 1st century AD.
In chapter 12:1-2, we read, " Therefore, since we are surrounded by such a huge crowd of witnesses to the life of faith, let us strip off every weight that slows us down, especially the sin that so easily trips us up. And let us run with endurance the race God has set before us.  We do this by keeping our eyes on Jesus, the champion who initiates and perfects our faith. Because of the joy awaiting him, he endured the cross, disregarding its shame. Now he is seated in the place of honor beside God's throne."
 As this scripture points out, let us encourage and assist each other to deal with and embrace the realities of life. In doing so, we will grow in wisdom and create a living legacy.
As we end our podcast today, even if you are not listening to this on Father's Day, I would encourage you to contact your father (if he is still living) and thank him for giving you life so that you can impact eternity. If you are a father (or parent), live every day in such a manner that your children, grandchildren, and generations to come will have the solid foundation for life because you spent each day building a positive legacy.
 That will finish our podcast for today. Tomorrow we will look at what failure teaches us about success.
So please check into our "camp" tomorrow for another day on our Wisdom-Trek, Creating a Legacy.
I encourage you to leave a discussion topic, comment, suggestion, or question about this podcast on the Contact Us page of our website, or email me at guthrie@venturecg.com. We would love to have interaction from members of our Wisdom-Trek team.
Please subscribe on iTunes or the player of your choice, so Wisdom-Trek is downloaded each day automatically.  We also have a Subscribe to Podcast page.
Please leave us a rating on iTunes or Stitcher. It means so much to us. Also, spread the word to everyone you know to join us on our Wisdom-Trek. Thank you!
Check out Wisdom-Trek.com for the daily journal, wisdom nuggets, and free resources.
As we take this Trek together let us always:
Live Abundantly (Fully)
Love Unconditionally
Listen Intentionally
Learn Continuously
Lend Generously
Lead with Integrity
Leave a Living Legacy Each Day
This is Guthrie Chamberlain reminding you to Keep Moving Forward, Enjoy the Journey, and Create a Great Day! See you tomorrow!