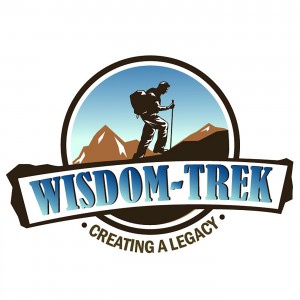 Wisdom-Trek / Creating a Legacy
Welcome to Day 251 of our Wisdom-Trek, and thank you for joining me.
This is Guthrie Chamberlain, Your Guide to Wisdom
Proverbs 8:6-16 – Wisdom Calls for a Hearing #2
Thank you for joining us for our 7 days a week, 7 minutes of wisdom podcast. This is Day 251 of our trek, and today we continue to remain at camp as we search for the nuggets of wisdom found in the book of Proverbs. Yesterday we explored Proverbs 8:1-5 as the woman Wisdom is calling everyone together for an important hearing to present her case in a legal proceeding before the city gates. We learned yesterday that the city gates were similar to our courtrooms today, where all legal matters were presented and decided. Since each day's trek builds on the previous ones, if you miss any of our Wisdom-Trek episodes, please go to Wisdom-Trek.com to listen to them and read the daily journal.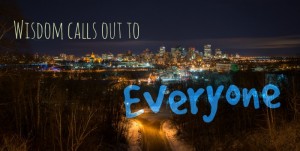 We are recording our podcast from our studio at Home2 in Charlotte, North Carolina. Within our heavy work schedule, we are carving some time out for our Wisdom-Trek projects. We will be releasing Your Life Plan Blueprint and Wisdom-Trek Journal Volume 1 soon. Although it is taking longer than hoped, I want to keep mentioning it to hold us accountable to complete this phase of the task as soon as is feasible.
Let's move on to our trek and visualize today as we remain in camp sitting around the campfire watching the flames and listening to the crackling of the wood as it burns. Campfires are a great setting for telling and listening to stories. For our story today, let's transport ourselves back to ancient Jerusalem during the reign of King Solomon. We are just outside of the gates of the city, and we hear the proclamation from the lawyer called Wisdom. Let's pay attention as she presents her case taken from Proverbs Chapter 8, which is titled…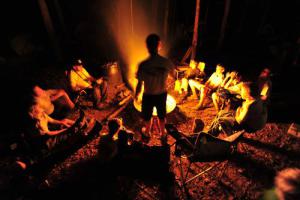 Wisdom Calls for a Hearing
This is the second of Solomon's three great poems. We all will do well to listen to what she has to say as she sets up her case in Chapter 8:6-11,
6 Listen to me! For I have important things to tell you.
Everything I say is right,
7 for I speak the truth
and detest every kind of deception.
8 My advice is wholesome.
There is nothing devious or crooked in it.
9 My words are plain to anyone with understanding,
    clear to those with knowledge.
10 Choose my instruction rather than silver,
    and knowledge rather than pure gold.
11 For wisdom is far more valuable than rubies.
Nothing you desire can compare with it.
Let's take a seat at the city gates of Jerusalem as the lawyer Wisdom begins her testimony. As a judge would instruct the jury or courtroom, starting in verse 6, we are instructed to listen to the woman called Wisdom for she has important things to tell us.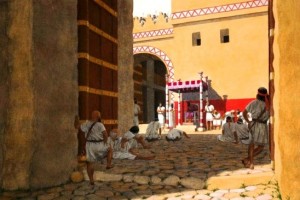 She lays out her case by informing us that everything she has to tell us is right and that she speaks the truth. This is because she detests any kind of deception. Since her advice is wholesome, we can be sure that there is nothing deceitful or wrong with her testimony.
To make sure that we fully understand, she uses easy to understand language and not "legalese." If we have a moral compass within us, her words will be clear.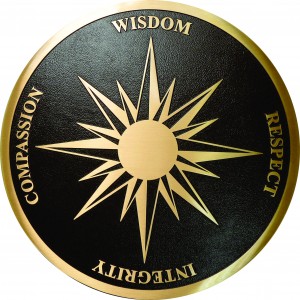 God uses the Bible to teach us. The Bible is the Word of God. Psalm 19:7-8 tells us,
7 The instructions of the Lord are perfect,
    reviving the soul.
The decrees of the Lord are trustworthy,
    making wise the simple.
8 The commandments of the Lord are right,
    bringing joy to the heart.
The commands of the Lord are clear,
    giving insight for living.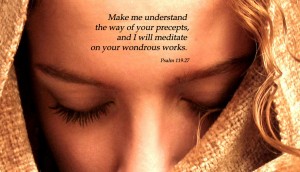 The lawyer Wisdom instructs us that we need to believe her, but it is our choice. In verses 10 and 11, she pleads with us to choose her instructions rather than silver and her knowledge rather than the purest of gold. We should not be bribed or deluded into settling for something that will perish, but to seek for that which will last. Choosing to believe and accept wisdom is more valuable than the rarest jewels. Nothing that we can obtain here on earth can compare to the value of wisdom.
Wisdom has precedence to establish her case, which is Proverbs [3:14]-15 where we learned,
14 For wisdom is more profitable than silver,
    and her wages are better than gold.
15 Wisdom is more precious than rubies;
nothing you desire can compare with her.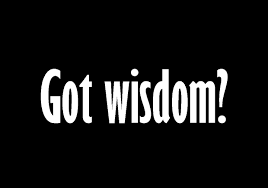 The lawyer Wisdom has our attention, she supports her arguments of why we should listen to her and the value that she brings. To substantiate her character, the next part of her case she tells us more about herself. Let's look at Proverbs [8:12]-16,
12 "I, Wisdom, live together with good judgment.
I know where to discover knowledge and discernment.
13 All who fear the Lord will hate evil.
Therefore, I hate pride and arrogance,
    corruption and perverse speech.
14 Common sense and success belong to me.
Insight and strength are mine.
15 Because of me, kings reign,
    and rulers make just decrees.
16 Rulers lead with my help,
    and nobles make righteous judgments.
In verse 12, she tells us that wisdom and good judgment is the same and because of this, they know where to discover knowledge and discernment. To apply this to our lives, if we are wise, then we will also have good judgment. Our wisdom will help us to make the right decisions.
As we move onto verse 13, our first lesson in gaining wisdom is that we must respect God. When we do this, we will learn to love what God loves and hate what God hates.
Wisdom is in agreement with God and tells us that we should hate these things and they should not be part of our lives:
Evil deeds. When we serve God, we should not commit evil actions. God will teach us to do the right things. If we do wrong things, then we must ask God to forgive us.
Pride. A proud person trusts in himself. He will not listen to God. He will not listen to other people.
Corruption. God wants us to live lives that are right, just, and fair.
Lie. God loves the truth. God wants us to be truthful and not pervert justice.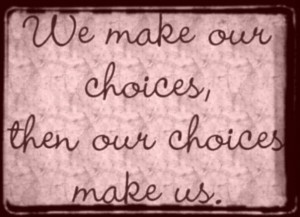 In verse 14, we see that wisdom controls common sense, success, insight, and strength of character. If we desire these in our lives, then we need to believe what wisdom is telling us.
Wisdom is a powerful lawyer because she represents God in these legal proceedings at the city gates as we consider verses 15 and 16.
It is only through wisdom that kings can have a long reign. Otherwise, they will be foolish and lose their power. It is through wisdom that kings can make decrees that are right, just, and fair. It is through the help of wisdom that the king's nobles make decisions that are right, just, and fair.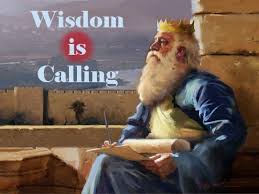 Anyone who has responsibility for other people should think about this. Parents, employers, officials, judges, and leaders of any kind, both in and out of the church, need God's wisdom.
So far the lawyer Wisdom is building a strong case. Are you willing to listen to Wisdom's hearing before the gate? Once we are presented with the facts, then we are responsible for living in a manner that is right, just, and fair in everything that we do. Tomorrow we will remain in camp and continue in Chapter 8 as "Wisdom" continues to present her case to us. So, encourage your friends and family to join us, and then come along tomorrow for another day of our Wisdom-Trek, Creating a Legacy.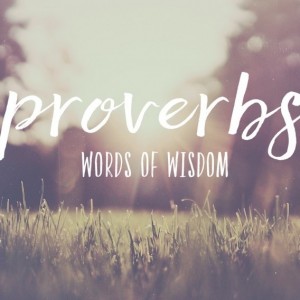 That will finish our podcast for today. As you enjoy your daily dose of wisdom, I encourage you to help us promote Wisdom-Trek in the following four ways:
Leave us feedback about the podcast on Wisdom-Trek.com, so we can continually improve.
On your smartphone, subscribe on iTunes, GooglePlay, Spreaker, Soundcloud or Stitcher, so the podcast will be downloaded to you automatically each day.
On your computer or if you have an iPhone or iPad, leave us a rating and review on iTunes.
Share Wisdom-Trek with your family and friends through email, Facebook, Twitter, or in person so they can come along with us each day.
Thank you for allowing me to be your guide, mentor, and most of all your friend as I serve you through the Wisdom-Trek podcast and journal each day.
As we take this trek together, let us always:
Live Abundantly (Fully)
Love Unconditionally
Listen Intentionally
Learn Continuously
Lend to others Generously
Lead with Integrity
Leave a Living Legacy Each Day
This is Guthrie Chamberlain reminding you to Keep Moving Forward, Enjoy Your Journey, and Create a Great Day Every Day! See you tomorrow!