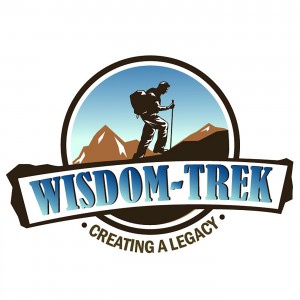 Wisdom-Trek / Creating a Legacy
Welcome to Day 250 of our Wisdom-Trek, and thank you for joining me.
This is Guthrie Chamberlain, Your Guide to Wisdom
Proverbs 8:1-5 – Wisdom Calls for a Hearing #1
Thank you for joining us for our 7 days a week, 7 minutes of wisdom podcast. This is Day 250 of our trek, and today we continue to remain at camp as we search for the nuggets of wisdom found in the book of Proverbs. Yesterday we finished exploring Proverbs 7:21-27, which was the story of the naïve young man who made several unwise life choices leading him toward the path of destruction. Since each day's trek builds on the previous one, if you miss any of our Wisdom-Trek episodes, please go to Wisdom-Trek.com to listen to them and read the daily journal.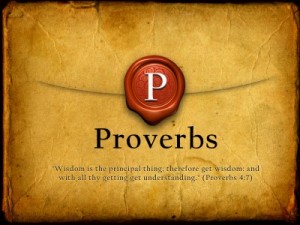 We are recording our podcast from our studio at Home2 in Charlotte, North Carolina. It has been a rainy couple of days for us with some localized flooding. In addition to our usual client workload, we are working on the final formatting and proofing of Volume 1 of the Wisdom-Trek Journal. The first volume will provide us a guideline and template for the other volumes, so hopefully creating subsequent volumes will be much quicker. Our objective is to produce a volume for each month. So far we have completed 8 months of Wisdom-Trek.
As mentioned on previous days, Paula and I are also refining all of these daily concepts along with worksheets for Your Life Plan Blueprint, which we covered in January, into an easy-to-use workbook. I will let you know when these projects are complete so that you can download them.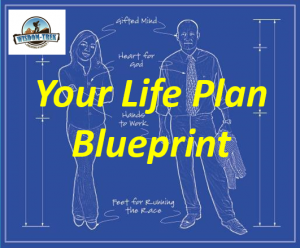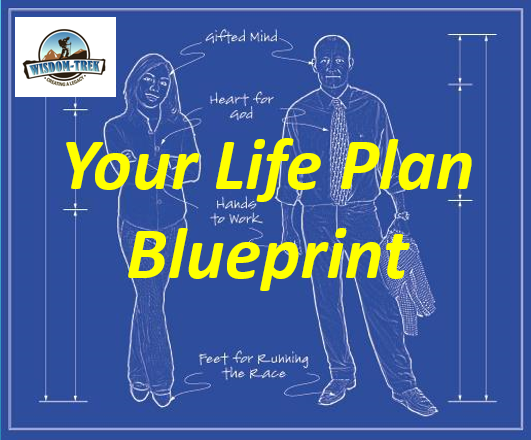 Today we remain at camp sitting around the campfire, far away from lights and the noise of our everyday life, which provides an opportunity to relax and listen to the sounds of the woods. This is especially true during the night when an entirely new set of sounds emerge. We need to practice listening to what is important. As we are listening, it provides us with the opportunity to consider the words of the woman called Wisdom and Understanding in chapter 8 and 9.  The title of this section is…
Wisdom Calls for a Hearing
This is the second of Solomon's three great poems. Wisdom, represented as a woman, gives a speech to all the people. We all will do well to listen to what she has to say. Let's begin with Proverbs 8:1-5.
1 Listen as Wisdom calls out!
    Hear as understanding raises her voice!
2 On the hilltop along the road,
    she takes her stand at the crossroads.
3 By the gates at the entrance to the town,
    on the road leading in, she cries aloud,
4 "I call to you, to all of you!
    I raise my voice to all people.
5 You, simple people, use good judgment.
    You, foolish people, show some understanding.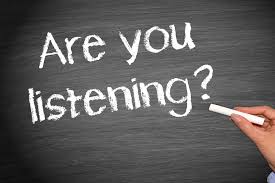 In verse 1, there are not two women. Wisdom is one woman, but she has two names. Her names are Wisdom and Understanding. This is because wisdom is the same thing as understanding. Right decisions and accurate knowledge are also an indication of wisdom.
Wisdom ultimately comes from God, but it does not come immediately. We need to learn to be wise. This is a slow process. Each day, we should learn new lessons. God teaches us in different ways. Sometimes he teaches us from the Bible. Sometimes he uses other people to teach us. Sometimes he uses life's experiences, nature or other methods to teach us. This concept is the entire premise for Wisdom-Trek.
It takes many years of life experiences and God's teaching for us to obtain wisdom. I still pray every day for wisdom, because you never can become "all wise" – that is reserved for God. The really neat aspect of gaining wisdom is that God promises to provide us with wisdom. All we have to do is ask. James 1:5-6 says, "If you need wisdom, ask our generous God, and he will give it to you. He will not rebuke you for asking. But when you ask him, be sure that your faith is in God alone." So that is the solution. Need wisdom? Ask God.

Let's take a journey back to the time when Solomon wrote this poem so we can understand the context or setting for the woman Wisdom. The title of this poem is Wisdom Calls for a Hearing.  This is in reference to a court hearing or trial where the lawyer would present his case. The reference to the "city gate" in verse 3 is an important reference for the context or setting of this poem.
In the culture of the day when Proverbs was written and even in many cultures of today, the city gate was/is very important. Besides being part of a city's protection against invaders, city gates were places of central activity in Biblical times. It was at the city gates that important business transactions were made, court was convened, and public announcements were heralded. Accordingly, it is natural that the Bible frequently speaks of "sitting in the gate" or of the activities that took place at the gate. In Proverbs 1:21, Wisdom is personified in a similar way, "She calls to the crowds along the main street, to those gathered in front of the city gate." To spread her words to the maximum number of people, Wisdom took to the gates.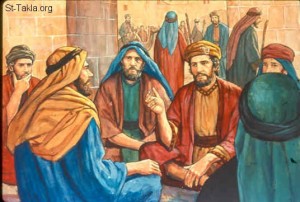 In addition to the actual trial being conducted at the city gates, there would be those individuals that would shout important announcements about upcoming events or trials – think about it as the town crier. They would position themselves on the hilltops, major crossroads, and the roads leading into the city to make sure that anyone who was interested would be able to find out about these important events.  This was their form of "tweets, Facebook posts, Google+ shares, and emails" and any of the dozens of other means by which we spread the word via our modern day social media platforms.
Wisdom's upcoming hearing presentation is so important that she wanted to use all means available to get the word out to everyone. In verse 4, the woman Wisdom calls out to everyone. She raises her voice to all people. This hearing is too important to miss. In verse 5, she encourages even the simple and foolish people, who would usually not desire wisdom, to use good judgment and show understanding.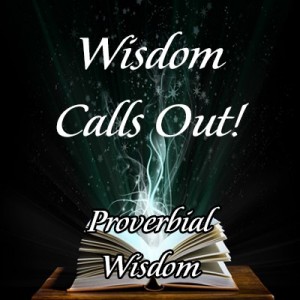 I mentioned on previous days of our Wisdom-Trek, Solomon uses special meanings for the words "simple" and "foolish."
The "fool" is proud and lazy. He does not want to serve God. He hates wisdom. He prefers to do evil things. If you try to teach a fool, he will hate you. He will only learn if God changes him.
The "simple" person does not know what is right or wrong. He has not learned to be wise. He chooses to do evil things, because "everybody does it." But you can teach a simple person. A simple person can learn to be wise.
Wisdom's hearing is so important that no one should be excluded. The rich and famous, the poor and outcast, the simple and the foolish, everyone is to gather at the city gates immediately to hear what Wisdom has to proclaim.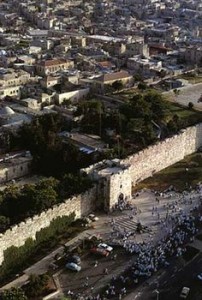 Are you ready and willing to listen to Wisdom's hearing before the gate? Once you learn what is right, just, and fair, you will be without excuse. Tomorrow we will remain in camp and continue in Chapter 8 as Wisdom begins to present her case to us. So, encourage your friends and family to join us and then come along tomorrow for another day of our Wisdom-Trek, Creating a Legacy.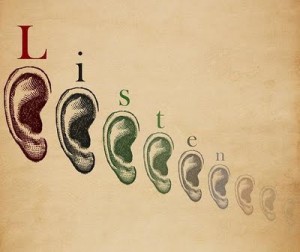 That will finish our podcast for today. As you enjoy your daily dose of wisdom, I encourage you to help us promote Wisdom-Trek in the following four ways:
Leave us feedback about the podcast on Wisdom-Trek.com, so we can continually improve.
On your smartphone, subscribe on iTunes, GooglePlay, Spreaker, Soundcloud or Stitcher, so the podcast will be downloaded to you automatically each day.
On your computer or if you have an iPhone or iPad, leave us a rating and review on iTunes.
Share Wisdom-Trek with your family and friends through email, Facebook, Twitter, or in person so they can come along with us each day.
Thank you for allowing me to be your guide, mentor, and most of all your friend as I serve you through the Wisdom-Trek podcast and journal each day.
As we take this Trek together, let us always:
Live Abundantly (Fully)
Love Unconditionally
Listen Intentionally
Learn Continuously
Lend to others Generously
Lead with Integrity
Leave a Living Legacy Each Day
This is Guthrie Chamberlain reminding you to Keep Moving Forward, Enjoy Your Journey, and Create a Great Day Every Day! See you tomorrow!