Listen to the Wisdom-Trek episode for today
Get Updates About Wisdom-Trek
Podcast: Play in new window | Download
Subscribe: iTunes | Android | Email | Google Play | Stitcher | RSS | More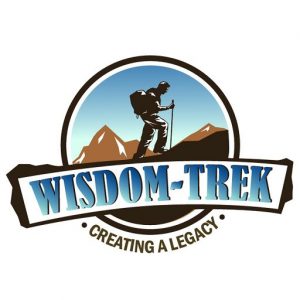 Wisdom-Trek / Creating a Legacy
Welcome to Day 671 of our Wisdom-Trek, and thank you for joining me.
I am Guthrie Chamberlain, Your Guide to Wisdom
The Words to the Wise – Proverbs 22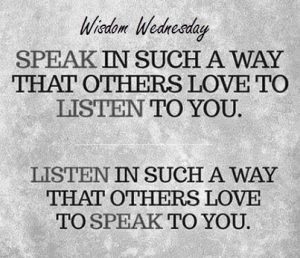 Thank you for joining us for our 5 days per week wisdom and legacy building podcast. Today is Day 671 of our trek, and it is Wisdom Wednesday. Every Wednesday along life's trails, we dig for the nuggets of wisdom that are found within the book of Proverbs. Today we will explore Proverbs 22 from The Voice Translation which will give us a fresh perspective on this book of timeless wisdom.
We are broadcasting from our studio at The Big House in Marietta, Ohio. Since Paula and I will be traveling for business for a little over two weeks, and I will need to record all those podcasts in advance, we will be substituting our regular podcast with short Wisdom Nugget episodes for three weeks, except for our Wisdom Wednesday episodes. After that, we will return to our regular format.
Today in Proverbs 22 we will learn…
The Words to the Wise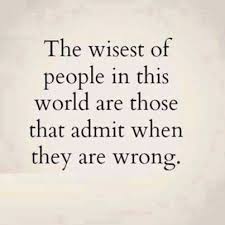 This chapter can be broken into two parts. The beginning half of this chapter (verses 1-16) is the last of Solomon's 375 proverbs. These final 16 in the collection talk about prosperity and challenge those with many resources to live by God's view of wealth. God's favorite currency is justice! This truth is evidenced by the centerpiece of this 16-verse set in verses 8-9, a literary pair focused on generosity to the poor.
Verses 17-21 are an introduction to a new section in the book of Proverbs called "The Words to the Wise" (from [22:17]-[24:22]). This collection will consist of thirty sayings. The first six are found right here in this chapter. These sayings are different from the two-line proverbs we are used to reading. The sayings are usually longer (4-6 lines) although some are one-liners (see [22:28]).
Before the sayings begin, I will first read an introduction (verses 17-21), which reminds us of the voice of the father. If you don't remember, he is the one with all the speeches to his son in chapters 1-9. He implores the son to listen to wisdom and apply himself to knowledge, or as he says in verse 19, "That your trust may be in Yahweh."
Trusting in the LORD is the purpose of this ancient book of wisdom. Listen to this episode multiple times, or reread verses 17-21, investing some time meditating on the purpose of the father's heart for you.
Listen intently as I read Proverbs 22.
1 A good reputation is preferable to riches,
and the approval of others is better than precious silver or gold.
2 Rich and poor have something in common:
both are created by the Eternal.
3 Prudent people see trouble coming and hide,
but the naive walk right into it and take a beating.
4 A humble person who fears the Eternal
can expect to receive wealth, honor, and life.
5 Thorny branches and traps lie ahead for those who follow perverse paths;
those who want to preserve themselves will steer clear of them.
6 Teach a child how to follow the right way;
even when he is old, he will stay on course.
7 The rich lord it over the poor,
and the borrower is the slave to the lender.
8 Those who sow injustice reap disaster,
and their methods of oppression will fail.
9 Generous people are genuinely blessed
because they share their food with the poor.
10 Expel a mocker, and watch the wrangling go with him;
rivalry and rude remarks will also stop.
11 Those who love a pure heart and speak with grace
will find that the king is their friend.
12 The Eternal keeps a watchful eye on those with knowledge,
but He subverts the words of the faithless.
13 A lazy person says, "A lion! Right outside!
I will surely die in the streets!
Yet another good reason to stay in today."
14 The alluring words of a seductive woman are a deep hole;
the Eternal is incensed toward those who fall in.
15 Foolishness consumes the heart of a child,
but corporal punishment, properly administered, drives it far away.
16 If you take advantage of the poor or coddle the rich to get ahead,
you will end up destitute.
17 Lend an ear, listen to these words of the wise,
and align your thoughts with my instructions
18 Because true pleasure will be yours by learning them, living them,
and being ready to repeat them to others.
19 In order that you will trust only in the Eternal,
I teach them to you this day—yes, even you!
20 In fact, didn't I already write down for you
Thirty axioms of good advice and sound knowledge
21 To reveal to you what is reliably true
so you can answer those who sent you with these truths you've learned?
22 Do not cheat poor people just because they are vulnerable
or use shady tactics in court to crush those already suffering;
23 For the Eternal is ready to take their case,
and He ruins anyone who is out to ruin them.
24 Do not befriend someone given to anger
or hang around with a hothead.
25 Odds are, you'll learn his ways, become angry as well,
and get caught in a trap.
26 Do not be a person to guarantee someone else's loan
or put up collateral for the debts of an acquaintance;
27 For if you do and you can't repay,
won't you risk having your bed ripped out from under you?
28 Do not steal property from your neighbors by moving the boundary markers
your ancestors established.
29 And as for those who are skilled in their work,
they will be recognized and invited to serve kings
rather than regular folk.
 That will conclude our exploration of Proverbs 22. The precepts found in God's Word have the law of planting and harvesting built into them. You plant good seeds in life, and you will reap a bountiful harvest of good. The opposite is also true. Over the course of our lives, we will harvest what we plant. Each week we will explore a full chapter in Proverbs. I hope that you will join us next week for Chapter 23 so that you can gain wisdom, insight, and understanding for yourself.
The entire book of Proverbs provides us with rich wisdom, insight, and understanding on a myriad of life issues. Regardless of where you are in your faith walk, if you follow the precepts in Proverbs, your life will be rich and satisfying. I encourage you to take them and plant the seeds of wisdom in your heart so that you will reap a harvest of wisdom throughout your life.
Tomorrow we will continue with our 3-minute wisdom nugget that will provide you with a bit of wisdom that, if followed will allow you to grow healthier, wealthier and wiser each day. So encourage your friends and family to join us and then come along with us tomorrow for another day of our Wisdom-Trek, Creating a Legacy.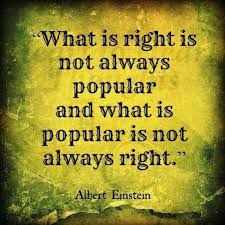 That will finish our trek for today. If you would like to listen to any of our past treks or read the Wisdom Journal, they are available at Wisdom-Trek.com. You can also subscribe at iTunes or Google Play so that each day's trek will be downloaded automatically.
Thank you so much for allowing me to be your guide, mentor, and most of all your friend as I serve you through this Wisdom-Trek podcast and journal.
As we take this trek of life together, let us always:
Live Abundantly (Fully)
Love Unconditionally
Listen Intentionally
Learn Continuously
Lend to others Generously
Lead with Integrity
Leave a Living Legacy Each Day
This is Guthrie Chamberlain reminding you to Keep Moving Forward, Enjoy Your Journey, and Create a Great Day Every Day! See you tomorrow!