Wisdom-Trek / Creating a Legacy
Welcome to Day 1388 of our Wisdom-Trek, and thank you for joining me.
This is Guthrie Chamberlain, Your Guide to Wisdom
Life After Covid-19 Part 1 – Ask Gramps
Wisdom – the final frontier to true knowledge. Welcome to Wisdom-Trek where our mission is to create a legacy of wisdom, to seek out discernment and insights, and to boldly grow where few have chosen to grow before.
Hello, my friend, I am Guthrie Chamberlain, your captain on our journey to increase Wisdom and Create a Living Legacy. Thank you for joining us today as we explore wisdom on our 2nd millennium of podcasts. This is Day 1388 of our trek, and it is time for our Philosophy Friday series.
Each Friday, we will ponder some of the fundamental truths and mysteries of life and how they can impact us in creating our living legacy. As we continue on this trek called life, sometimes we have questions about life, so our Friday trek is a time where we can "Ask Gramps." Gramps will answer questions that you would like to ask your dad or granddad, but for whatever reason, you are unable to. No matter how old we are, I know that all of us would like the opportunity to ask Dad or Gramps questions about life in many areas.
We may mix it up a bit on our Friday episodes, but we will strive to keep them down to earth and enjoyable. If you have any questions that you would like to ask Gramps, please email them to guthrie@wisdom-trek.com.
So the question for this week is…
"Hey, Gramps, I realize that after this whole Covid-19 pandemic is under control, life will take on some sort of normalcy for most people. I can't get my head around how life will change with so many people out of work and many businesses not being able to survive.  What is your take on how life will be after Covid-19?"
Life After Covid-19 Part 1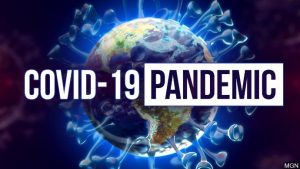 This question is certainly too broad to answer in one segment, so this will be the first of several Ask Gramps feature that will analyze various areas of life and how this pandemic will impact them. Please make sure that you download our Friday podcast sessions to follow the complete analysis. Better yet, subscribe to Wisdom-Trek so you can gain a bit of wisdom five days a week.
While I am not a prophet, nor the son of a prophet, speculation that I have about life after Covid-19 is just that, speculation. Although after nearly 64 years of life and over 40 years as an entrepreneur and small business owner, I have already been through several business cycles. I am also a father of five grown children and seven grandchildren. Throughout the years, I have been very active in church ministries and other community groups. Since my primary career focus has been technology, I have been at the forefront of changes in business and society throughout the years. With that being said, I will try to add some enlightenment to your questions.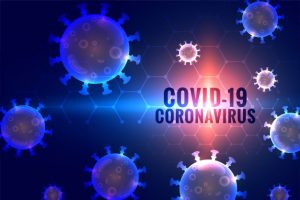 One thing that sets this pandemic situation apart from all other world events, including the two World Wars, is that Covid-19 has impacted all nations of the world and has brought all economies to its knees. In some ways, this may be good. While we may not all be in the same boat, we are certainly all experiencing the same violent storm. Some of the boats are sturdy and well-built and their occupants won't be impacted significantly. Others are swept away by the raging currents either through the loss of life, or complete financial devastation, leaving them stranded alone, and they will have to start over with nothing. We, who are more fortunate, must be willing and ready to help those who are devastated. Especially as Christ-followers, this must be our high calling after Covid-19.
Let me offer some perspective. It has been said that crises don't so much alter the course of history as accelerate changes that are already underway. There has never been a crisis where this has been truer. In many areas, this pandemic will rattle the very fabric of the world economy and infrastructure by compressing what may have taken ten or twenty years into a one or two-year timeframe. While these impacts will affect all countries, my analysis will focus primarily on the U.S. since I live in the U.S. If you listen from another country, be assured that there will be similar impacts in your country. I will explore several areas over the next few weeks, but not in any particular order.
This week let's consider jobs and manufacturing. It is my concern that unemployment will remain very high for quite some time, possibly for a year or more. Still, the pandemic will actually strengthen the job market long term to the point where we will be actively pursuing more legal immigration through a radical reformation of our immigration laws. There will be an accelerated change when it comes to Covid-19 as related to the offshoring of American jobs. Throughout the world, there will be a renewed sense of nationalism. Whether you like or support President Trump, this renewed focus is what allowed him to become President.
In recent years, businesses have been rethinking the way that overextended overseas supply lines expose them to unacceptable risks. This reassessment got a boost from President Trump's reorientation of U.S. trade policy. A lemming-like desire for "efficiency" had caused many corporations to move manufacturing over the past two decades to China, Vietnam, and Indonesia, among other places.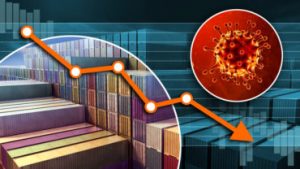 Corporations did so to save on labor costs or to avoid environmental standards, but that wasn't the whole story. Offshoring was a trend that morphed into a craze. Egged on by Wall Street analysts and management consultants or simply swept up by the herd mentality of their peers, businesses came to see offshoring as something they were expected to do to serve the interests of shareholders. Many failed to weigh the long-term costs independently or meaningfully consider alternatives.
For business, this strategy paid off in the short term. Cheap labor meant higher profits. But for America, the effects were traumatic. The United States lost five million manufacturing jobs. That, in turn, devastated towns and contributed to the breakdown of families, an opioid epidemic, and despair.
As a result of these developments, the offshoring frenzy started to abate. Since the administration first imposed duties on Chinese imports in July 2018, American companies, including Apple, Whirlpool, and Stanley Black & Decker, have either scrapped offshoring plans or announced decisions to move production to the United States. Automotive companies have announced $34 billion in new U.S. investment as a result of the new United States-Mexico-Canada Agreement.
The Kearney Reshoring Index, which measures companies' global production strategies, shifted significantly in 2019: "Reversing a five-year trend, imports of manufactured goods from low-wage Asian countries fell while U.S. domestic manufacturing output remained strong."
Our experience of the past two months will only accelerate this reversal. As companies prepare to reopen their U.S. operations, many have found themselves held hostage to decisions made by foreign governments about whether their suppliers are "essential" or not. Nearly every day, I read about business leaders who now acknowledge they underestimated the risk in decisions to move jobs overseas or to rely on the production of small but crucial parts in some far-off and often unstable country.
Corporations' short-sightedness in our scenarios today reminds me of the story that Jesus Christ tells us when we consider the cost of being His disciples in Luke 1:28-30, "But don't begin until you count the cost. For who would begin construction of a building without first calculating the cost to see if there is enough money to finish it? Otherwise, you might complete only the foundation before running out of money, and then everyone would laugh at you. They would say, 'There's the person who started that building and couldn't afford to finish it!'"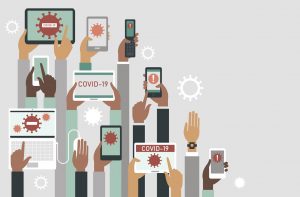 Today we are just scratching the surface of some of the accelerated changes that we will see in the next few years. Next Friday, we will explore more areas of transformation that is to come.
That is a wrap for today's question. Join us again next Friday for another question on our Ask Gramps episode. Our next trek is Mediation Monday, where we will help you reflect on what is most important in life. So encourage your friends and family to join us and then come along on Monday for another day of our Wisdom-Trek, Creating a Legacy.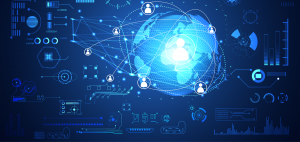 If you would like to listen to any of the past 1387 daily treks or read the associated journals, they are all available at Wisdom-Trek.com. I encourage you to subscribe to Wisdom-Trek on your favorite podcast player so that each day will be downloaded to you automatically.
Thank you for allowing me to be your guide, mentor, and most importantly, your friend as I serve you through the Wisdom-Trek podcast and journal.
As we take this trek together, let us always:
Live Abundantly (Fully)
Love Unconditionally
Listen Intentionally
Learn Continuously
Lend to others Generously
Lead with Integrity
Leave a Living Legacy Each Day
I am Guthrie Chamberlain reminding you to Keep Moving Forward, Enjoy Your Journey, and Create a Great Day Everyday! See you on Monday!