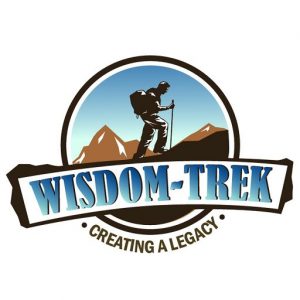 Wisdom-Trek / Creating a Legacy
Welcome to Day 1269 of our Wisdom-Trek, and thank you for joining me.
This is Guthrie Chamberlain, Your Guide to Wisdom
God's Great Grace (Part 1) – Meditation Monday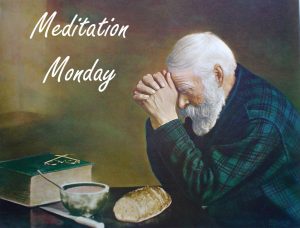 Wisdom – the final frontier to true knowledge. Welcome to Wisdom-Trek where our mission is to create a legacy of wisdom, to seek out discernment and insights, and to boldly grow where few have chosen to grow before.
Hello, my friend, I am Guthrie Chamberlain, your captain on our journey to increase wisdom and create a living legacy. Thank you for joining us today as we explore wisdom on our 2nd millennium of podcasts. This is Day 1269 of our trek, and it is time for Meditation Monday. Taking time to relax, refocus, and reprioritize our lives is crucial in order to create a living legacy.
For you, it may just be time alone for quiet reflection. You may utilize structured meditation practices. In my life, meditation includes reading and reflecting on God's Word and praying. It is a time to renew my mind, refocus on what is most important, and make sure that I am nurturing my soul, mind, and body. As you come along with me on our trek each Meditation Monday, it is my hope and prayer that you, too, will experience a time for reflection and renewing of your mind.
 In our meditation today, let us consider…
God's Great Grace (Part 1)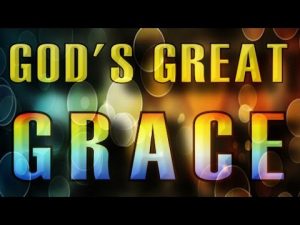 This Meditation Monday, we will learn what the Apostle Peter had to say about God's grace, and next Monday we will learn God's grace through the Prophet Daniel. It is only by God's great grace that we can amount to anything. It reminds me of John Bradford (c.1510–1555), the English reformer, who is said to have remarked as he saw a crowd of condemned criminals being led up to execution, "There, but for the grace of God." Another story is of John Newton, best known as composer of the hymn "Amazing Grace," encapsulated the amazing grace of God in some of his last words as he lay dying in 1807, He declared,"I am a great sinner, but Christ is a great Saviour."
In today's New Testament passage, Peter speaks of the kindness of God, that is, His grace. 1 Peter 5:10 tells us, "In his kindness God called you to share in his eternal glory by means of Christ Jesus. So after you have suffered a little while, he will restore, support, and strengthen you, and he will place you on a firm foundation."
How should you respond to God's great grace?
Grace is a gift, and the appropriate response to a gift is thanksgiving. Praise is the supreme form of thanksgiving, and therefore praise and worship is the appropriate response to the God of all grace.
Let's back up a bit and read Psalm 134:1–3.
Oh, praise the Lord, all you servants of the Lord, you who serve at night in the house of the Lord. Lift your hands toward the sanctuary, and praise the Lord.
May the Lord, who made heaven and earth, bless you from Jerusalem.
1 Peter 5:1–14 shows us how we are to respond to God's grace, especially when we are in the position of authority over others.
First, you must humble yourself, as described in Verses 2-6.
Care for the flock that God has entrusted to you. Watch over it willingly, not grudgingly—not for what you will get out of it, but because you are eager to serve God.  Don't lord it over the people assigned to your care, but lead them by your own good example.  And when the Great Shepherd appears, you will receive a crown of never-ending glory and honor.
In the same way, you who are younger must accept the authority of the elders. And all of you, dress yourselves in humility as you relate to one another, for
"God opposes the proud
but gives grace to the humble."
So humble yourselves under the mighty power of God, and at the right time he will lift you up in honor. 
Humility is not thinking less of yourself; it is thinking of yourself less. There is a strong link between humility and grace. Because grace is free, the only appropriate response to grace is humility.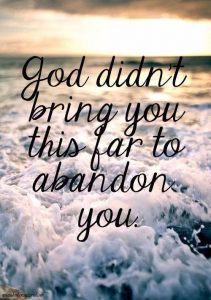 Second, you must live carefree before God.
Peter writes in verse 7, "Give all your worries and cares to God, for he cares about you." He ends with the words in verse 14, "Greet each other with a kiss of love. Peace be with all of you who are in Christ."
God loves you. He is a God of all grace. You can cast all your cares on him. There is nothing too big or too small to hand over to him. Thomas à Kempis wrote, "They travel lightly whom God's grace carries."
Staying peaceful is evidence that you have humbled yourself before God, and that you trust him to do what needs to be done.
Third, you must stay alert.

"Keep a cool head." Peter exhorts us in verses 8-11, "Stay alert! Watch out for your great enemy, the devil. He prowls around like a roaring lion, looking for someone to devour. Stand firm against him, and be strong in your faith. Remember that your family of believers all over the world is going through the same kind of suffering you are."
The qualities commended in this passage are very different from the values of our culture. The cult of youth and beauty is replaced with an emphasis on valuing and submitting to the elderly and wise. Self-aggrandisement is replaced by humility. You are promised God's help in dealing with the struggles of stress and worry. Instead of pursuing instant gratification, you are called on to be "self-controlled and alert." These are not easy things to do – but if you do them, you will stand firm and resist the devil.
Next Meditation Monday, we will focus on how God's great grace provided for the Prophet Daniel.
That is a wrap for today's meditation. Next week, we will continue our trek on Meditation Monday as we take time to reflect on what is most important in creating our living legacy. On tomorrow's trek, we will explore another wisdom quote. This 3-minute wisdom supplement will assist you in becoming healthy, wealthy, and wise each day. Thank you for joining me on this trek called life. Encourage your friends and family to join us and then come along tomorrow for another day of our Wisdom-Trek, Creating a Legacy.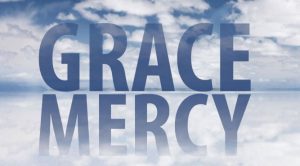 If you would like to listen to any of the past 1268 daily treks or read the daily journal, they are available at Wisdom-Trek.com. I encourage you to subscribe to Wisdom-Trek on your favorite podcast player, so each day will be downloaded to you automatically.
Thank you for allowing me to be your guide, mentor, and most importantly, your friend as I serve you through this Wisdom-Trek podcast and journal.
As we take this trek together, let us always:
Live Abundantly (Fully)
Love Unconditionally
Listen Intentionally
Learn Continuously
Lend to others Generously
Lead with Integrity
Leave a Living Legacy Each Day
I am Guthrie Chamberlain reminding you to Keep Moving Forward, Enjoy Your Journey, and Create a Great Day Everyday! See you tomorrow!