Welcome to Day 1756 of our Wisdom-Trek, and thank you for joining me.
This is Guthrie Chamberlain, Your Guide to Wisdom
Not Luck at All – Daily Wisdom
Welcome to Wisdom-Trek with Gramps. We are on Day 1756 of our trek, and it's time to explore another nugget of wisdom, which includes an inspirational quote along with some wise words from Gramps for today's trek. Wisdom is the final frontier in gaining true knowledge. We are on a daily trek to create a legacy of wisdom, seek out discernment and insights, and boldly grow where few have chosen to grow before.
Hello, my friend; this is Gramps. Thanks for coming along on today's trek as we increase wisdom and create a living legacy. Proverbs 16:16 says, "How much better to get wisdom than gold, and sound judgment than silver!" If you apply the words you hear today, over time, it will help you become more healthy, wealthy, and wise as you continue your daily trek of life. So let's jump right in with today's nugget.
Today's quote is from Howard Schultz, and it is, "A lot of what we ascribe to luck is not luck at all. It's seizing the day and accepting responsibility for your future."
Not Luck at All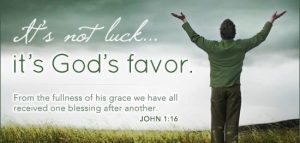 For the most part, life is not made up of good luck or bad luck. Yes, there are rare occasions when a person is in the right place at the right time, but it happens much less than you would imagine. In most situations, the reason the timing and opportunity coincide is that a person has prepared himself, sometimes for years, to be ready when an opportunity does show itself.
There is a relatively well-known saying that "Most people miss opportunity because it is dressed in overalls and looks like work." It is about preparing for opportunity, and when it arrives, it is about being willing to take the risk, seize the day, and accept responsibility for your future.  Instead of luck, it is being prepared for setbacks and obstacles that will come your way and pivoting to take advantage of them. You might say, luck is what happens when preparation meets opportunity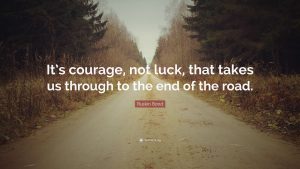 And God will generously provide all you need. Then you will always have everything you need and plenty left over to share with others. 9 As the Scriptures say,
"They share freely and give generously to the poor.
Their good deeds will be remembered forever."
For God is the one who provides seed for the farmer and then bread to eat. In the same way, he will provide and increase your resources and then produce a great harvest of generosity in you.
Yes, you will be enriched in every way so that you can always be generous. And when we take your gifts to those who need them, they will thank God.
As you ponder this nugget of wisdom for yourself, please encourage your friends and family to join us and then come along tomorrow for another day of our Wisdom-Trek, Creating a Legacy.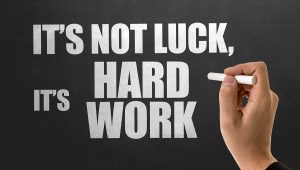 If you would like to listen to any of our past 1755 treks or read the Wisdom Journal, they are available at Wisdom-Trek.com. I encourage you to subscribe to Wisdom-Trek on your favorite podcast player so that each day's trek will be downloaded automatically.
If you would also like to receive our weekly newsletter called "Wisdom Notes," please email me at guthrie@wisdom-trek.com.
Thank you so much for allowing me to be your guide, mentor, and, most of all, your friend as I serve you through this Wisdom-Trek podcast and journal.
As we take this trek together, let us always:
Live Abundantly (Fully)
Love Unconditionally
Listen Intentionally
Learn Continuously
Lend to others Generously
Lead with Integrity
Leave a Living Legacy Each Day
I am Guthrie Chamberlain reminding you to Keep Moving Forward, Enjoy Your Journey, and Create a Great Day Everyday! See you tomorrow for more daily wisdom!