Welcome to Day 1723 of our Wisdom-Trek, and thank you for joining me.
This is Guthrie Chamberlain, Your Guide to Wisdom
Your Failure Point – Daily Wisdom
Welcome to Wisdom-Trek with Gramps. We are on Day 1723 of our trek, and it's time to explore another nugget of wisdom, which includes an inspirational quote along with some wise words from Gramps for today's trek. Wisdom is the final frontier in gaining true knowledge. We are on a daily trek to create a legacy of wisdom, seek out discernment and insights, and boldly grow where few have chosen to grow before.
Hello, my friend; this is Gramps. Thanks for coming along on today's trek as we increase wisdom and create a living legacy. Proverbs 16:16 says, "How much better to get wisdom than gold, and sound judgment than silver!" If you apply the words you hear today, over time, it will help you become more healthy, wealthy, and wise as you continue your daily trek of life.  So let's jump right in with today's nugget.
Today's quote is from Robert Schuller, and it is, "A high jumper never knows how high he can jump until he reaches a failure point."
Your Failure Point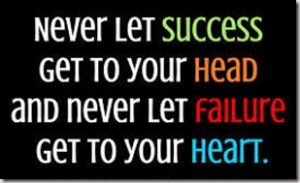 None of us know with certainty how far we can go until we reach the point of failure, as indicated in our quote today. A competitive high jumper who desires to improve and excel will not quit the first time they crash into the bar. Instead, they will keep practicing and working on their techniques to reach new heights each time they compete. So it is with any desire which we pursue.
If we quit the first time we fail, our life will be marked with a series of failures.  That is not what God expects from us, nor should we expect from ourselves. We need to pick ourselves up from the mat, return to the starting line, and try again.  Once we clear the current hurdle, we need to ask for the bar to be raised to improve and succeed at a higher level.
You will never know how far you can go until you reach a temporary point of failure. Once you analyze why you failed and have an opportunity to learn and improve, you can continue towards your new goal or destination. You are never a failure until you chose to quit. Have faith that God will take you to new heights based on your God-given talents and abilities. You may amaze yourself with how far you can go.  So, keep moving forward!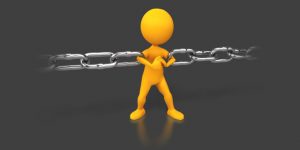 So we keep on praying for you, asking our God to enable you to live a life worthy of his call. May he give you the power to accomplish all the good things your faith prompts you to do. Then the name of our Lord Jesus will be honored because of the way you live, and you will be honored along with him. This is all made possible because of the grace of our God and Lord, Jesus Christ.
As you ponder this nugget of wisdom for yourself, please encourage your friends and family to join us and then come along tomorrow for another day of our Wisdom-Trek, Creating a Legacy.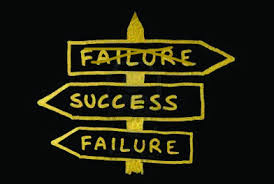 If you would like to listen to any of our past 1722 treks or read the Wisdom Journal, they are available at Wisdom-Trek.com. I encourage you to subscribe to Wisdom-Trek on your favorite podcast player so that each day's trek will be downloaded automatically. If you have not done so, please consider giving us a five-star rating so that others will also join us in mining our nuggets of wisdom.
Thank you so much for allowing me to be your guide, mentor, and, most of all, your friend as I serve you through this Wisdom-Trek podcast and journal.
As we take this trek together, let us always:
Live Abundantly (Fully)
Love Unconditionally
Listen Intentionally
Learn Continuously
Lend to others Generously
Lead with Integrity
Leave a Living Legacy Each Day
I am Guthrie Chamberlain reminding you to Keep Moving Forward, Enjoy Your Journey, and Create a Great Day Everyday! See you tomorrow for more daily wisdom!