Welcome to Day 1713 of our Wisdom-Trek, and thank you for joining me.
This is Guthrie Chamberlain, Your Guide to Wisdom
A Good Scare – Daily Wisdom
Welcome to Wisdom-Trek with Gramps. We are on Day 1713 of our trek, and it's time to explore another nugget of wisdom, which includes an inspirational quote along with some wise words from Gramps for today's trek. Wisdom is the final frontier in gaining true knowledge. We are on a daily trek to create a legacy of wisdom, seek out discernment and insights, and boldly grow where few have chosen to grow before.
Hello, my friend; this is Gramps. Thanks for coming along on today's trek as we increase wisdom and create a living legacy. Proverbs 16:16 says, "How much better to get wisdom than gold, and sound judgment than silver!" If you apply the words you hear today, over time, it will help you become more healthy, wealthy, and wise as you continue your daily trek of life. So let's jump right in with today's nugget.
Today's quote is from Edgar Watson Howe, and it is, "A good scare is worth more to a man than good advice."
A Good Scare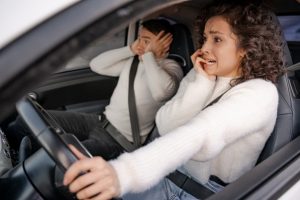 Some people love horror movies and being scared. I am not one of those people. While I am not fearful of much in life, I don't particularly like vivid images seared into my mind, which may cause restless sleep. There are other scares in life, though, that may be beneficial.
For example, think about a person who has not taken care of themselves physically, and due to their neglect, they become ill with emphysema, cancer, or a heart attack. This type of scare may be the same wake-up call that a person needs to start a lifestyle that will build up the body instead of destroying it. All the good advice given previously may fall on deaf ears, but the choice becomes clear when faced with the scare of their mortality.
Another example is someone who does not drive safely and then has a severe accident but walks away untouched. This experience should scare a person into better driving habits.
A third example is a man who neglects his wife and children then one day comes home to an empty house that should scare him into changing his ways.  The result of the vacant home was because previous advice was not heeded. So, yes, it is true that a good scare is even more potent than good advice for many people.
Let us not be guilty of needing a good scare. Sometimes the fear that others experience acts like great advice to us. A good scare was true when Ananias and Sapphira lied to the Apostles about the amount of money they sold their land for, indicating they were giving it all to the church. As a lesson, both of them immediately dropped dead because of their lie. It made a significant impact on the early church.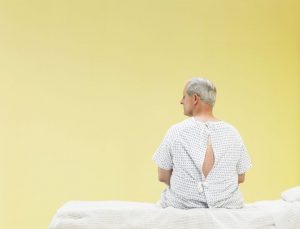 Instantly, she fell to the floor and died. When the young men came in and saw that she was dead, they carried her out and buried her beside her husband. Great fear gripped the entire church and everyone else who heard what had happened.
As you ponder this nugget of wisdom for yourself, please encourage your friends and family to join us and then come along tomorrow for another day of our Wisdom-Trek, Creating a Legacy.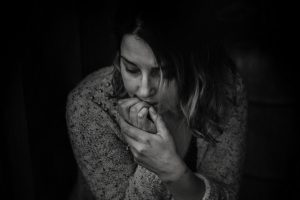 If you would like to listen to any of our past 1712 treks or read the Wisdom Journal, they are available at Wisdom-Trek.com. I encourage you to subscribe to Wisdom-Trek on your favorite podcast player so that each day's trek will be downloaded automatically. If you have not done so, please consider giving us a five-star rating so that others will also join us in mining our nuggets of wisdom.
Thank you so much for allowing me to be your guide, mentor, and, most of all, your friend as I serve you through the Wisdom-Trek podcast and journal.
As we take this trek together, let us always:
Live Abundantly (Fully)
Love Unconditionally
Listen Intentionally
Learn Continuously
Lend to others Generously
Lead with Integrity
Leave a Living Legacy Each Day
I am Guthrie Chamberlain reminding you to Keep Moving Forward, Enjoy Your Journey, and Create a Great Day Everyday! See you tomorrow for more daily wisdom!