Welcome to Day 1712 of our Wisdom-Trek, and thank you for joining me.
This is Guthrie Chamberlain, Your Guide to Wisdom
A Good Reputation – Daily Wisdom
Welcome to Wisdom-Trek with Gramps. We are on Day 1712 of our trek, and it's time to explore another nugget of wisdom, which includes an inspirational quote along with some wise words from Gramps for today's trek. Wisdom is the final frontier in gaining true knowledge. We are on a daily trek to create a legacy of wisdom, seek out discernment and insights, and boldly grow where few have chosen to grow before.
Hello, my friend; this is Gramps. Thanks for coming along on today's trek as we increase wisdom and create a living legacy. Proverbs 16:16 says, "How much better to get wisdom than gold, and sound judgment than silver!" If you apply the words you hear today, over time, it will help you become more healthy, wealthy, and wise as you continue your daily trek of life. So let's jump right in with today's nugget.
Today's quote is from George Eastman, and it is, "A good reputation is measured by how much you can improve the lives of others – customers, employees, community."
A Good Reputation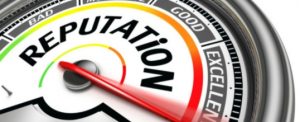 A good reputation takes a long time to establish, but can be destroyed in what seems like a short period. However, when you understand how decisions are made, you realize that there is no such thing as a momentary lack of judgment or integrity. On the contrary, a good reputation is earned because it is rooted in a life of integrity. Furthermore, a reputation is not some nebulous concept where you suddenly have a good or bad reputation because it can be easily measured. As with anything that can be measured, then it can be quantified and replicated.
A good reputation comes down to how much of a positive impact you can make on the lives of others. What is your reputation with your employees or associates, your community, and the clients that you serve? More importantly, what is your reputation with your spouse, children, and family members who know you the best, on the good days and bad days?
As the old saying goes, the proof of the pudding is in the eating. A pudding bowl may look delicious sitting on the counter, but once you dig below the crust that forms on homemade pudding, what is the texture and taste below that? Are you sweet and delicious, or spoiled and rotten?  It takes a long time to build a good reputation based on integrity. Don't let the daily temptations of life slowly draw you away from what takes so long to make. Be strong, be good pudding.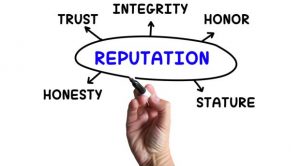 Proverbs 22:1-3
Choose a good reputation over great riches;
being held in high esteem is better than silver or gold.
The rich and poor have this in common:
The Lord made them both.
A prudent person foresees danger and takes precautions.
The simpleton goes blindly on and suffers the consequences.
As you ponder this nugget of wisdom for yourself, please encourage your friends and family to join us and then come along tomorrow for another day of our Wisdom-Trek, Creating a Legacy.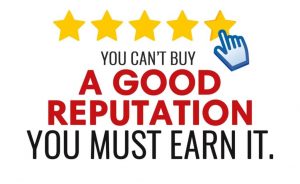 If you would like to listen to any of our past 1711 treks or read the Wisdom Journal, they are available at Wisdom-Trek.com. I encourage you to subscribe to Wisdom-Trek on your favorite podcast player so that each day's trek will be downloaded automatically. If you have not done so, please consider giving us a five-star rating so that others will also join us in mining our nuggets of wisdom.
Thank you so much for allowing me to be your guide, mentor, and, most of all, your friend as I serve you through the Wisdom-Trek podcast and journal.
As we take this trek together, let us always:
Live Abundantly (Fully)
Love Unconditionally
Listen Intentionally
Learn Continuously
Lend to others Generously
Lead with Integrity
Leave a Living Legacy Each Day
I am Guthrie Chamberlain reminding you to Keep Moving Forward, Enjoy Your Journey, and Create a Great Day Everyday! See you tomorrow for more daily wisdom!