Welcome to Day 1704 of our Wisdom-Trek, and thank you for joining me.
This is Guthrie Chamberlain, Your Guide to Wisdom
A Great Leader – Daily Wisdom
Welcome to Wisdom-Trek with Gramps. We are on Day 1704 of our trek, and it's time to explore another nugget of wisdom, which includes an inspirational quote along with some wise words from Gramps for today's trek. Wisdom is the final frontier in gaining true knowledge. We are on a daily trek to create a legacy of wisdom, seek out discernment and insights, and boldly grow where few have chosen to grow before.
Hello, my friend; this is Gramps. Thanks for coming along on today's trek as we increase wisdom and create a living legacy. Proverbs 16:16 says, "How much better to get wisdom than gold, and sound judgment than silver!" If you apply the words you hear today, over time, it will help you become more healthy, wealthy, and wise as you continue your daily trek of life. So let's jump right in with today's nugget.
Today's quote is from Eleanor Roosevelt, and it is, "A good leader inspires people to have confidence in the leader; a great leader inspires people to have confidence in themselves."
A Great Leader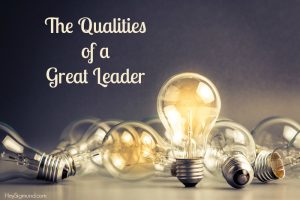 A bad leader will discourage followers and not be effective in his leadership. A good leader will inspire and help followers to be more confident, as long as he continues to lead. A great leader will not only inspire followers to have confidence, but will also infuse those same followers with solid self-confidence. A great leader not only knows the way but will also show the way. A great leader will then instill within followers the ability to be leaders themselves.
In word and action, a great leader is a person who does not have to demand respect. He is the type of person who attracts followers like a magnet to steel. His life exudes integrity and trust. Another trait of a great leader is authenticity, which is absolutely a key for inspirational leaders, as this is the foundation of respect.
Great leaders are passionate, knowledgeable, engaging, personable, self-aware, and resilient. Choose today to live and lead well. The following passage describes what character traits a church leader should have, but the concepts apply to leadership in all areas of life.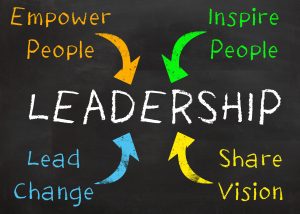 1 Timothy 3:1-5
This is a trustworthy saying: "If someone aspires to be a church leader,[a] he desires an honorable position." So a church leader must be a man whose life is above reproach. He must be faithful to his wife. He must exercise self-control, live wisely, and have a good reputation. He must enjoy having guests in his home, and he must be able to teach. He must not be a heavy drinker or be violent. He must be gentle, not quarrelsome, and not love money. He must manage his own family well, having children who respect and obey him. For if a man cannot manage his own household, how can he take care of God's church?
As you ponder this nugget of wisdom for yourself, please encourage your friends and family to join us and then come along tomorrow for another day of our Wisdom-Trek, Creating a Legacy.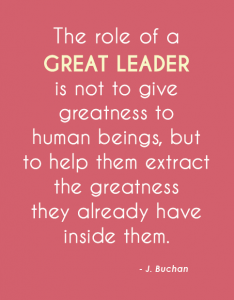 If you would like to listen to any of our past 1703 treks or read the Wisdom Journal, they are available at Wisdom-Trek.com. I encourage you to subscribe to Wisdom-Trek on your favorite podcast player so that each day's trek will be downloaded automatically. If you have not done so, please consider giving us a five-star rating so that others will also join us in mining our nuggets of wisdom.
Thank you so much for allowing me to be your guide, mentor, and, most of all, your friend as I serve you through the Wisdom-Trek podcast and journal.
As we take this trek together, let us always:
Live Abundantly (Fully)
Love Unconditionally
Listen Intentionally
Learn Continuously
Lend to others Generously
Lead with Integrity
Leave a Living Legacy Each Day
I am Guthrie Chamberlain reminding you to Keep Moving Forward, Enjoy Your Journey, and Create a Great Day Everyday! See you tomorrow for more daily wisdom!