Welcome to Day 1684 of our Wisdom-Trek, and thank you for joining me.
This is Guthrie Chamberlain, Your Guide to Wisdom
Keep On Delivering – Daily Wisdom
Welcome to Wisdom-Trek with Gramps. Wisdom is the final frontier in gaining true knowledge. We are on a daily trek to create a legacy of wisdom, seek out discernment and insights, and boldly grow where few have chosen to grow before.
Hello, my friend; this is Gramps. Thanks for coming along on today's trek as we increase wisdom and create a living legacy. Proverbs 16:16 says, "How much better to get wisdom than gold, and sound judgment than silver!" We are on Day 1684 of our trek, and it's time to explore another nugget of wisdom, which includes an inspirational quote along with some wise words from Gramps for today's trek. If you apply the words you hear today, over time it will help you become more healthy, wealthy, and wise as you continue your daily trek of life. So let's jump right in with today's nugget.
Today's quote is from Carl Hubbell, and it is, "A fellow doesn't last long on what he has done. So he has to keep on delivering."
Keep On Delivering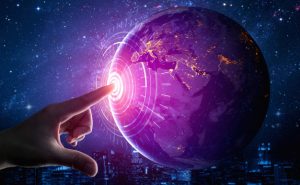 We can accomplish outstanding achievements in life, but rarely can we just sit back and not continue to pursue new or additional successes. What we have achieved in the past is soon forgotten, by ourselves and even more so, by others. We shouldn't be content to rest on past success but should continue to compete against ourselves to become all that God intended us to be. We need to utilize our God-given talents and abilities effectively.
There are times when we need to take a break and rest for a while, but we should never be so comfortable that we never start again. We were created as God's imagers to fulfill his purpose for us within his kingdom. While accomplishment can bring a significant amount of satisfaction to our lives, we should work to bring glory to God and not to ourselves. We should pursue assisting others in the attainment of their dreams. Let us keep on keeping on…even when we feel like quitting. Otherwise, we and our accomplishments will be soon forgotten.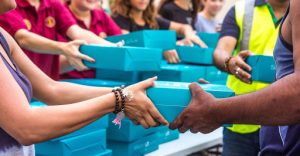 Even so, I have noticed one thing, at least, that is good. It is good for people to eat, drink, and enjoy their work under the sun during the short life God has given them, and to accept their lot in life. And it is a good thing to receive wealth from God and the good health to enjoy it. To enjoy your work and accept your lot in life—this is indeed a gift from God. God keeps such people so busy enjoying life that they take no time to brood over the past.
As you ponder this nugget of wisdom for yourself, please encourage your friends and family to join us and then come along tomorrow for another day of our Wisdom-Trek, Creating a Legacy.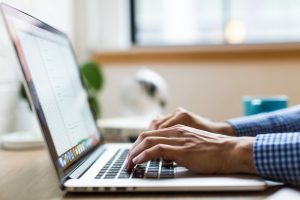 If you would like to listen to any of our past 1682 treks or read the Wisdom Journal, they are available at Wisdom-Trek.com. I encourage you to subscribe to Wisdom-Trek on your favorite podcast player so that each day's trek will be downloaded automatically. If you have not done so, please consider giving us a five-star rating so that others will also join us in mining our nuggets of wisdom.
Thank you for allowing me to be your guide, mentor, and most importantly, I am your friend as I serve you through the Wisdom-Trek podcast and journal each day.
As we take this trek together, let us always:
Live Abundantly (Fully)
Love Unconditionally
Listen Intentionally
Learn Continuously
Lend to others Generously
Lead with Integrity
Leave a Living Legacy Each Day
I am Guthrie Chamberlain reminding you to Keep Moving Forward, Enjoy Your Journey, and Create a Great Day Everyday! See you tomorrow for more daily wisdom!