Welcome to Day 1668 of our Wisdom-Trek, and thank you for joining me.
This is Guthrie Chamberlain, Your Guide to Wisdom
A Cup of Sweet Water – Daily Wisdom
Welcome to Wisdom-Trek with Gramps. Wisdom is the final frontier in gaining true knowledge. We are on a daily trek to create a legacy of wisdom, seek out discernment and insights, and boldly grow where few have chosen to grow before.
Hello, my friend; this is Gramps. Thanks for coming along on today's trek as we increase wisdom and create a living legacy. Proverbs 16:16 says, "How much better to get wisdom than gold, and sound judgment than silver!" We are on Day 1668 of our trek, and it's time to explore another nugget of wisdom, which includes an inspirational quote along with some wise words from Gramps for today's trek. If you apply the words you hear today, over time, it will help you become more healthy, wealthy, and wise as you continue your daily trek of life. So let's jump right in with today's nugget.
Today's quote is from Amy Carmichael, and it is, "A cup brimful of sweet water cannot spill even one drop of bitter water, however suddenly jolted."
A Cup of Sweet Water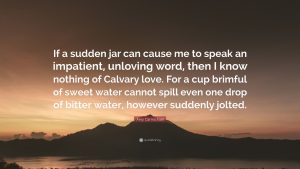 We must be cautious about what we fill ourselves with. Whatever we allow in our minds and hearts will spill out of us during times of hardship and distress.
Adversity does not build character; it reveals it. How you handle a crisis is a test of your character. Life is full of obstacles. Every one of us faces some type of adversity during our short time on this earth. It is not a matter of if something will be thrown our way, but when.
The actual personal test comes in the form of our response. How we handle our challenges will reveal our true character. Going through difficult times is like a heavy truck going over a small bridge: it doesn't cause cracks so much as it reveals where there are already weak spots.
We all have to walk through pressure-filled situations regularly. Marriage and parenting are two realms of life that cause all kinds of adversity. Being in leadership or working with difficult co-workers can cause a great deal of stress. Struggling to pay the bills, or dealing with declining health, can also feel like a heavy truck going over the small bridge that is your life. In those situations, we often have to face the worst about ourselves: our tendency to run from reality to find comfort in a favorite addiction, our anger and tendency to attack and blame others for our problems, or our fears and anxieties at facing the difficulties of life.
So how do we prepare ourselves for adversity?
First and foremost, we would be wise, as the pressure reveals the cracks in our character, to hear the gospel and recognize that our need for a Savior is more significant than we ever knew.
Secondly, we need to be continually filled with the Spirit. We must spend time daily in God's presence, confessing our sin and worshiping Jesus, getting to know who our great God is and what it means to know Him and live for Him. As we let Him sanctify us, we will find that when the trials come, we will have a greater ability to withstand the pressure, because we are strengthened by His Spirit within us and are becoming more and more like Jesus in our attitudes and actions.
There is no escaping adversity in this world, and when the hard times hit, it is often too late to change who we are. Now is the time to cultivate the life of the Spirit. Now is the time to draw on God, so that when adversity comes, we can stand firm and weather the storm.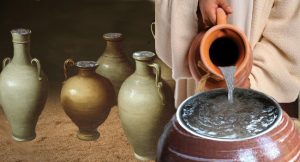 Make sure your cup is full of sweet water, so when adversity does come, what splashes out will be refreshing to others.
A good person produces good things from the treasury of a good heart, and an evil person produces evil things from the treasury of an evil heart. What you say flows from what is in your heart.
As you ponder this nugget of wisdom for yourself, please encourage your friends and family to join us and then come along tomorrow for another day of our Wisdom-Trek, Creating a Legacy.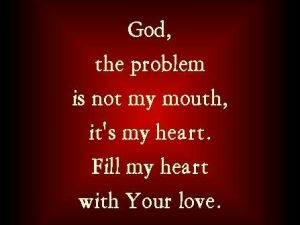 If you would like to listen to any of our past 1667 treks or read the Wisdom Journal, they are available at Wisdom-Trek.com. I encourage you to subscribe to Wisdom-Trek on your favorite podcast player so that each day's trek will be downloaded automatically. If you have not done so, please consider giving us a five-star rating so that others will also join us in mining our nuggets of wisdom.
Thank you for allowing me to be your guide, mentor, and most importantly, your friend as I serve you through the Wisdom-Trek podcast and journal each day.
As we take this trek together, let us always:
Live Abundantly (Fully)
Love Unconditionally
Listen Intentionally
Learn Continuously
Lend to others Generously
Lead with Integrity
Leave a Living Legacy Each Day
I am Guthrie Chamberlain reminding you to Keep Moving Forward, Enjoy Your Journey, and Create a Great Day Everyday! See you tomorrow for more daily wisdom!