Welcome to Day 1620 of our Wisdom-Trek, and thank you for joining me.
This is Guthrie Chamberlain, Your Guide to Wisdom 
Bible Study – Word Studies and Distribution – Meditation Monday
Welcome to Wisdom-Trek with Gramps! Wisdom is the final frontier in gaining true knowledge. Our mission is to create a legacy of wisdom, seek out discernment and insights, and boldly grow where few have chosen to grow before.
Hello, my friend; this is Gramps; thanks for coming along on our journey to increase wisdom and create a living legacy. Today is Day 1620 of our trek, and it is time for Meditation Monday. Taking time to relax, refocus, and reprioritize our lives is crucial in order to create a living legacy.
For you, it may just be time alone for quiet reflection. You may utilize structured meditation practices. In my life, meditation includes reading and reflecting on God's Word and praying. It is a time to renew my mind, refocus on what is most important, and make sure that I am nurturing my soul, mind, and body. As you come along with me on our trek each Meditation Monday, it is my hope and prayer that you, too, will experience a time for reflection and renewing of your mind.
We are continuing our series this week on Meditation Monday as we focus on Mastering Bible Study through a series of brief insights from Hebrew Scholar, Dr. Michael S. Heiser. Our current insights are focusing on practical tools for Bible study. Today let us meditate on…
Bible Study –Word Studies and Distribution
·       Insight Seventy-Seven: Learn How to Do Word Studies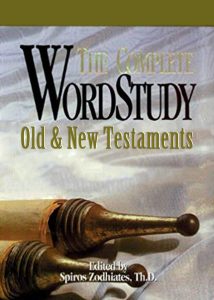 Some of my earlier Bible study suggestions included learning about the numbering system in concordances and reverse interlinears. Both assist in doing word studies. You need to know how to study biblical words in their original languages properly. Word studies are an essential strategy for penetrating your English translation to gain insights for interpretation. Today I want to introduce the concept.
Learning how to study the Hebrew and Greek words behind your English translation is essential for some simple reasons. One is that a wide range of English words in your translation might be translating the exact original language word. There is no one-for-one correspondence between the English word you read and an original language word. Many English Bible readers don't realize this. When they do, it prompts some obvious questions: Why don't translators use the same English word each time the original language word occurs? Shouldn't they do that to be consistent in translation?
Another reason is the reverse of the above: a wide range of original language words might get the same English word in a translation. Like English, Hebrew and Greek words have synonyms — words whose meanings are closely related (e.g., canine, dog, hound, pooch). There's definite overlap with those terms, but there is also nuanced meaning. So it is with Hebrew and Greek. But you'll never discover Hebrew and Greek synonyms if you can't do word studies. Synonyms also prompt questions: Why would the biblical writer choose one word over another? Was he trying to communicate something by the choice?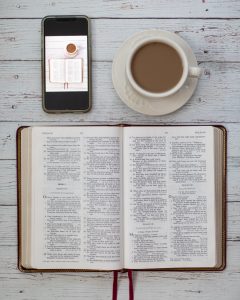 Doing word study requires (a) detecting the original language word behind the English word, (b) finding all occurrences of that word, (c) asking good interpretive questions about how biblical writers use that word, and (d) having access to tools that analyze and discuss the meaning of original language words according to their usage in the Bible.
In the following insight, I'll discuss some of the requirements for word study. I'll also talk about how not to study words—logical fallacies in word study that lead to false conclusions and flawed interpretation. For now, realize that you're at the mercy of translators unless you can get beyond your translation. Word study is a key to doing that.
·       Insight Seventy-Eight: When Studying Biblical Words, Pay Attention to Word Distribution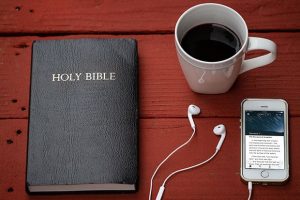 Word study involves more than just looking up original language words in a word study dictionary (a lexicon). The usage of a word in context is the most crucial consideration. However, there are times when a word's distribution within either a book or in the writings of a single author ought to influence the way we think about word meaning.
One of the best examples of this consideration is the Greek noun translated "unmarried" (agamos). This word occurs four times in the New Testament. Every time in the same chapter and, therefore, all by the same author. The fact that only Paul uses this term four times in l Corinthians 7 means that we must allow what Paul writes (and, in this case, what he doesn't) to inform our understanding of the word's meaning. Put negatively; it matters not how some author in some other Greek text from some other period says. We have to figure out what Paul thought when he used the word.
On the surface, "unmarried" seems easy to define. It's "the state of being spouseless." Fair enough, but several different circumstances would put someone in that category. Here are the circumstances that would mean you have no spouse:
Never been married
Your spouse has died
Divorced
Your spouse has deserted you
The last circumstance is less familiar to us than people (usually women) in the ancient world. Scholars agree that Paul's language in l Corinthians 7 includes all four circumstances. They disagree, however, on whether Paul would have forbidden remarriage to those divorced. The answer to that question depends on whether it seems reasonable (or not) to presume that Paul included divorce as a circumstance for being spouseless in verses 27-28. Is Paul talking only about first-time marriage in those verses, or is anyone loosed from a spouse allowed to remarry? Answering that question is the interpretive task in 1 Corinthians 7. There is nowhere else to look for what this term might include or exclude in any given verse, since it occurs only here.
Study this Book of Instruction continually. Meditate on it day and night so you will be sure to obey everything written in it. Only then will you prosper and succeed in all you do.
That is a wrap for today's meditation. Next week we will continue our trek on Meditation Monday as we take time to reflect on what is most important in creating our living legacy. Thank you for joining me on this trek called life. Encourage your friends and family to join us and then come along tomorrow for another day of our Wisdom-Trek, Creating a Legacy.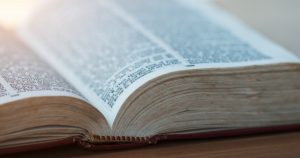 If you would like to listen to any of the past 1619 daily treks or read the daily Journal, they are available at Wisdom-Trek.com. I encourage you to subscribe to Wisdom-Trek on your favorite podcast player so that each day will be downloaded to you automatically.
Thank you so much for allowing me to be your guide, mentor, and, most of all, your friend as I serve you through the Wisdom-Trek podcast and journal.
As we take this trek together, let us always:
Live Abundantly (Fully)
Love Unconditionally
Listen Intentionally
Learn Continuously
Lend to others Generously
Lead with Integrity
Leave a Living Legacy Each Day
I am Guthrie Chamberlain reminding you to Keep Moving Forward, Enjoy Your Journey, and Create a Great Day Everyday! See you tomorrow for more daily wisdom!