Welcome to Day 1587 of our Wisdom-Trek, and thank you for joining me.
This is Guthrie Chamberlain, Your Guide to Wisdom
Possess More Life – Daily Wisdom
Welcome to Wisdom-Trek with Gramps! Wisdom is the final frontier in gaining true knowledge. Our mission is to create a legacy of wisdom, seek out discernment and insights, and boldly grow where few have chosen to grow before.
Hello, my friend; this is Gramps. Thanks for coming along on our journey to increase wisdom and create a living legacy. Today is Day 1587 of our trek, and it's time for your daily snippet of wisdom, which includes an inspirational quote along with some wise words from Gramps for today's trek. If you apply the words you hear today, over time, it will help you become healthy, wealthy, and wise as you continue your daily trek of life. So let's jump right in with today's nugget.
Today's quote is from Harold Kushner, and it is, "We do ourselves and others a disservice when we make old age something to be feared.  Life is not a resource to be used up, so that the older we get, the less life we have left.  Life is the accumulation of wisdom, love and experience of people encountered and obstacles overcome.  The longer we live, the more life we possess."
Possess More Life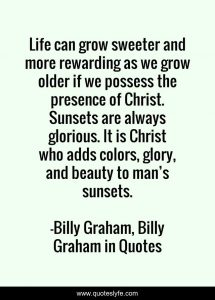 All too often, I encounter people who fear growing more aged. I have also experienced firsthand how those who tend to be fearful earlier in life experience increasing anxiety as they age. This should not be. We do not deplete ourselves as we age.
The opposite is true because the overall potential that we have in life is ever-increasing as we accumulate experience, knowledge, love, and wisdom with each passing day. We gain an abundant life by the people we meet and the trials we overcome. The more we experience life when we are younger adults, the fuller our lives will be, and the less we have to fear with each passing year. We can become more valuable the longer we live and the more of life we possess.
The longer we live, the more opportunity we have to impact the lives of those who cross our paths positively. So my encouragement is to stay active, continually learn when you are younger, and keep those habits as you age.  I am currently experiencing my father and my mother-in-law going through the later stages of aging (both with advancing dementia). I understand why some fear that they will experience similar situations, but that is not a reason to fear the aging process. I have also experienced many elderly persons living active and productive lives well into their 90s.
We need to live fully as long as possible, realizing that God has a purpose for building His kingdom until we take our final breath. The longer we live, the more life we possess, so do not fear. Carry on and enjoy your journey.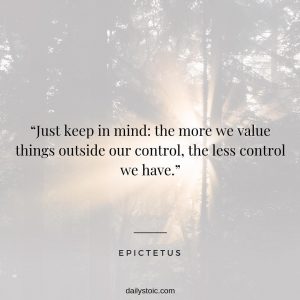 The glory of the young is their strength; the gray hair of experience is the splendor of the old.
Don't be afraid, for I am with you. Don't be discouraged, for I am your God. I will strengthen you and help you. I will hold you up with my victorious right hand.
As you ponder this nugget of daily wisdom yourself, I would ask you to please encourage your friends and family to join us and then come along tomorrow for another day of our Wisdom-Trek, Creating a Legacy.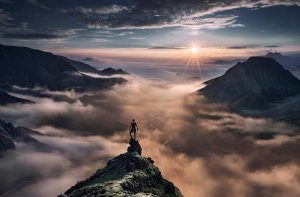 If you would like to listen to any of our past 1586 treks or read the Wisdom Journal, they are all available at Wisdom-Trek.com. I encourage you to subscribe to Wisdom-Trek on your favorite podcast player so that each day will be downloaded to you automatically.
Thank you for allowing me to be your guide, mentor, and most importantly, your friend as I serve you through the Wisdom-Trek podcast and journal each day.
As we take this trek together, let us always:
Live Abundantly (Fully)
Love Unconditionally
Listen Intentionally
Learn Continuously
Lend to others Generously
Lead with Integrity
Leave a Living Legacy Each Day
I am Guthrie Chamberlain reminding you to Keep Moving Forward, Enjoy Your Journey, and Create a Great Day Everyday! See you tomorrow for more daily wisdom!