Welcome to Day 1560 of our Wisdom-Trek, and thank you for joining me.
This is Guthrie Chamberlain, Your Guide to Wisdom
Aging Gracefully – Daily Wisdom
Welcome to Wisdom-Trek with Gramps! Wisdom is the final frontier in gaining true knowledge. Our mission is to create a legacy of wisdom, seek out discernment and insights, and boldly grow where few have chosen to grow before.
Hello, my friend; this is Gramps. Thanks for coming along on our journey to increase wisdom and create a living legacy. Today is Day 1560 of our trek, and it's time for another snippet of wisdom, which includes an inspirational quote along with some wise words from Gramps for today's trek. If you apply the words you hear today, over time, it will help you become healthy, wealthy, and wise as you continue your daily trek of life. So let's jump right in with today's nugget.
Today's quote is from Michel de Montaigne, and it is, "Take care that old age does not wrinkle your spirit even more than your face."  
Aging Gracefully

Even with today's technological advances, every person on earth is aging a bit more each day. There is no way to completely stop or reverse the aging process completely, but if we take care of ourselves physically, we may slow it somewhat. Lifespans are certainly being extended, but there is no fountain of youth.
We may not be able to stop the wrinkles and other physical signs of aging, but with those wrinkles and white hair, we should be growing in wisdom. As we grow in wisdom, there is a more critical aspect to aging that we do have some control over, which is the aging of our spirit.
We don't have to let the aging process destroy our spirit. We can remain youthful in our souls based on the wisdom we gain with our age. Each day our spirit can be re-energized and renewed. We can allow the experiences in our lives and the lessons that we have learned from them to smooth out our internal wrinkles.
With age comes maturity; at least that should be a by-product of age.  Maturity does not have to dampen our spirit but can energize us to make a more significant impact on our world, no matter how large or small our world is.
Few people understand the impact their lives have on their world. The more we age, the more significant impact we will have on eternity. One movie that portrays this concept so well is my favorite Christmas movie It's a Wonderful Life. Jimmy Stewart, who plays George Bailey, gets to experience how his life impacted the entire town of Bedford Falls. He was just an ordinary person whose impact was immense and changed the lives of many others.
As I am now on my 65th revolution around the sun, I am reminded daily how my legacy will impact my world. Both physically and within my spirit, I still see myself as forever young. While I pray that God will grant me at least another 65 years to impact eternity, I have to live each day with the realization of that what I do today is important. May God grant you and me a wrinkle-free spirit .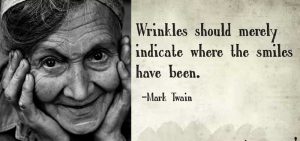 Wisdom belongs to the aged, and understanding to the old.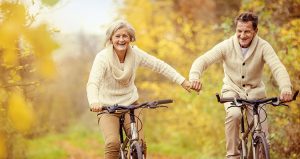 But the godly will flourish like palm trees
and grow strong like the cedars of Lebanon.
For they are transplanted to the Lord's own house.
They flourish in the courts of our God.
Even in old age, they will still produce fruit;
they will remain vital and green.
They will declare, "The Lord is just!
He is my rock!
There is no evil in him!"
As you ponder this nugget of wisdom for yourself, please encourage your friends and family to join us and then come along tomorrow for another day of our Wisdom-Trek, Creating a Legacy.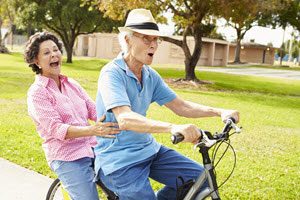 If you would like to listen to any of our past 1559 treks or read the Wisdom Journal, they are available at Wisdom-Trek.com. I encourage you to subscribe to Wisdom-Trek on your favorite podcast player so that each day's trek will be downloaded automatically.
Thank you for allowing me to be your guide, mentor, and most importantly, your friend as I serve you through the Wisdom-Trek podcast and journal each day.
As we take this trek together, let us always:
Live Abundantly (Fully)
Love Unconditionally
Listen Intentionally
Learn Continuously
Lend to others Generously
Lead with Integrity
Leave a Living Legacy Each Day
I am Guthrie Chamberlain reminding you to Keep Moving Forward, Enjoy Your  Journey, and Create a Great Day Everyday! See you tomorrow for Worldview Wednesday!