Welcome to Day 1527 of our Wisdom-Trek, and thank you for joining me.
This is Guthrie Chamberlain, Your Guide to Wisdom
The Twelve Prayers of Thanksgiving – Praise Unplugged
Wisdom – the final frontier to true knowledge. Welcome to Wisdom-Trek where our mission is to create a legacy of wisdom, to seek out discernment and insights, and to boldly grow where few have chosen to grow before.
Hello, my friend, I am Guthrie Chamberlain, your captain on our journey to increase wisdom and create a living legacy. Thank you for joining us today as we explore wisdom on our 2nd millennium of podcasts. This is Day 1527 of our trek, and today is a special day of thanksgiving. Consider this your vitamin supplement of thanksgiving for today.  So let's jump right in with today's praise which is titled…
The Twelve Prayers of Thanksgiving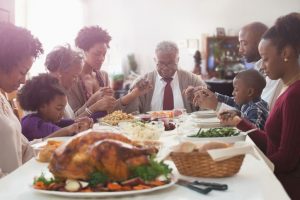 In celebration of Thanksgiving Day in the United States, I will bring you twelve Old Testament verses of thanksgiving. Listen and praise God for His Goodness to us each day.
Ezra 3:11
With praise and thanksgiving, they sang to the Lord:
"He is good;
his love toward Israel endures forever."
And all the people gave a great shout of praise to the Lord, because the foundation of the house of the Lord was laid. 
Psalm 7:17
I will give thanks to the Lord because of his righteousness;
I will sing the praises of the name of the Lord Most High.
Psalm 9:1
I will give thanks to you, Lord, with all my heart;
I will tell of all your wonderful deeds.
Psalm 35:18
I will give you thanks in the great assembly;
among the throngs I will praise you.
Psalm 69:30
I will praise God's name in song
and glorify him with thanksgiving.
Psalm 95:1-3
Come, let us sing for joy to the Lord;
let us shout aloud to the Rock of our salvation.
Let us come before him with thanksgiving
and extol him with music and song.
For the Lord is the great God,
the great King above all gods.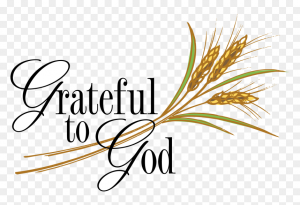 Psalm 100:4-5
Enter his gates with thanksgiving
and his courts with praise;
give thanks to him and praise his name.
For the Lord is good and his love endures forever;
his faithfulness continues through all generations.
Psalm 106:1
Praise the Lord.
Give thanks to the Lord, for he is good;
his love endures forever.
Psalm 107:21-22
Let them give thanks to the Lord for his unfailing love
and his wonderful deeds for mankind.
Let them sacrifice thank offerings
and tell of his works with songs of joy.
Psalm 118:1
Give thanks to the Lord, for he is good;
his love endures forever.
Psalm 147:7
Sing to the Lord with grateful praise;
make music to our God on the harp.
Daniel 2:23
I thank and praise you, God of my ancestors:
You have given me wisdom and power,
you have made known to me what we asked of you,
you have made known to us the dream of the King.

I hope that brought praise and thanksgiving to your lips today. If it did, share that praise and thanksgiving with others this Thanksgiving Day.
As you enjoy these nuggets of praise, please encourage your friends and family to join us and then come along tomorrow for another day of our Wisdom-Trek, Creating a Legacy.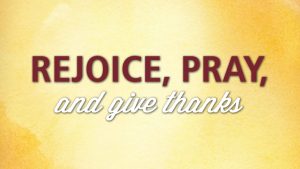 If you would like to listen to any of our past 1526 treks or read the Wisdom Journal, they are all available at Wisdom-Trek.com. I encourage you to subscribe to Wisdom-Trek on your favorite podcast player so that each day will be downloaded to you automatically.
Thank you for allowing me to be your guide, mentor, and, most of all, your friend as I serve you through the Wisdom-Trek podcast and journal.
As we take this trek together, let us always:
Live Abundantly (Fully)
Love Unconditionally
Listen Intentionally
Learn Continuously
Lend to others Generously
Lead with Integrity
Leave a Living Legacy Each Day
I am Guthrie Chamberlain reminding you to Keep Moving Forward, Enjoy Your Journey, and Create a Great Day Everyday! See you tomorrow for Futuristic Friday!