Welcome to Day 1508 of our Wisdom-Trek, and thank you for joining me. 
This is Guthrie Chamberlain, Your Guide to Wisdom
A Futuristic Abundance Mindset – Ask Gramps
Wisdom – the final frontier to true knowledge. Welcome to Wisdom-Trek where our mission is to create a legacy of wisdom, to seek out discernment and insights, and to boldly grow where few have chosen to grow before.
Hello, my friend, I am Guthrie Chamberlain, your captain on our journey to increase wisdom and create a living legacy. Thank you for joining us today as we explore wisdom on our 2nd millennium of podcasts. Today is Day 1508 of our trek. Our focus on Fridays is future technological and societal advances, so we call it Futuristic Fridays.
My personality is one that has always been very future-oriented. Since my childhood, I have yearned for the exploration and discovery of new technologies and advancements for the future. I grew up with the original Star Trek series, and even today, as I am now on my 65th revolution around the sun, I still dream of traveling in space. Each week we will explore rapidly converging technologies and advancements, which will radically change our lives. At times, the topics may sound like something out of a science fiction novel, but each area that we explore is already well on its way to becoming a reality over the next couple of decades.
To keep with our theme of "Ask Gramps," I will put our weekly topics in the form of a question to get us on track. This week's question is, "Hey Gramps, you explained how to craft a futuristic mindset last week. One of the mindsets that you mentioned was abundance. Can you go into more detail on how to craft a futuristic abundance mindset?"
A Futuristic Abundance Mindset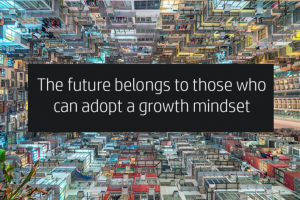 Last week we learned how to craft a futuristic mindset. This week we will drill down on one aspect, which is a futuristic abundance mindset. I am using some of the information mentioned in Peter Diamandis's blogs and book The Future Is Faster Than You Think.
Do you have an abundance mindset? What is an abundance mindset? What's the advantage of having an abundance mindset? That's our conversation today.
In the middle of a pandemic, it's hard to think about abundance. You can understand this, especially when people are losing their jobs or wondering if and when they will get access to a vaccine.
Nonetheless, the world is heading rapidly towards abundance, and understanding this could transform your life and your business. Exponential technology like computation, Artificial Intelligence, 3-D printing, robotics, and Virtual Reality are rapidly dematerializing, demonetizing, and democratizing products and services. What used only to be available to the wealthiest and most elite, is now available to almost anyone on the planet. A child in the middle of Zimbabwe can Google any information or video conference for free with someone on the other side of the world. Many things we paid millions of dollars for just two decades ago are now available for free on your smartphone.
The challenge is that our minds were probably shaped with a mindset of scarcity, and most people are trapped in an unhealthy "scarcity mindset." In a world of scarcity, there is a limited pie. If your neighbor gets a slice, that means you get a smaller slice. It's a world of limited resources and fierce competition.

With an abundance mindset, rather than slicing the pie into thinner and thinner pieces, we bake more pies…millions more pies. Abundance is the future that exponential technology enables. Abundance is growing across almost every sector of society and economy, whether people see it or recognize it yet.
Think about this statement and allow it to permeate your mind. Creating a world of abundance isn't about creating a world of luxury; it's about creating a world of possibility.
Next week, I'll focus on what I call "Proof of Abundance" and show you the data of how we are driving abundance in almost every sector relevant to humans. It can be hard to believe, given the innate scarcity-focused neural wiring of our minds, but the data doesn't lie.
In last week's futuristic Friday episode, I mentioned that an abundance mindset is one of the six critical mindsets for a leader and an entrepreneur to develop and firmly command actively.
You must ask yourself WHY you should desire and develop an abundance mindset:
With an Abundance Mindset…
You understand that the world is becoming more abundant, allowing you to maintain a hopeful and compelling vision for the future. I will provide supporting data and evidence in next week's episode. This positive mindset sets you apart from others and attracts the best team to your life and mission.
You don't resent missed opportunities because you understand that you live in a world of ever-increasing opportunities. The future holds many more exciting, fulfilling, and profitable opportunities for you to pursue.
You don't fear the future. Instead, you embrace it and are excited to learn all you can to create the future you and your business desire.
You view competitors as potential collaborators in a world of ever-increasing business opportunities. Why worry unnecessarily about your competitors when you can create another, larger pie? You focus your time, attention, and resources on pursuing moonshots that are 10x (1000%), versus fighting in the trenches for 10% improvements.
You are reinventing your business through a digital lens. You must continuously be dematerializing, demonetizing, and democratizing your products and services, making them available to a larger and larger customer base at a lower and lower cost.
As a leader, you convey a hopeful and compelling future that inspires and guides your associates and clients. People inherently want good news, data-driven optimism rather than a continuous dribble of negative, crisis-oriented, amygdala-energizing banter.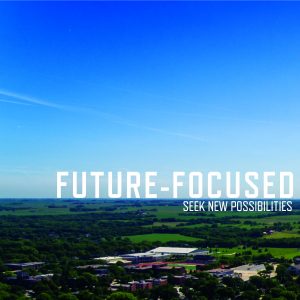 So as we finish up for today, let me ask you additional questions. Would your life change if you had an abundance mindset? What would crafting and mastering an abundance mindset mean for your business?
More next week, when I review some shocking proof of abundance, or what I call a refreshing breath of "data-driven optimism."
As Christ-followers, we are encouraged to live abundantly. We should live abundantly because God's resources are our own. Here are a couple of verses that will help us to have that mindset.
The thief comes only to steal and kill and destroy. I came that they may have life and have it abundantly.
By his divine power, God has given us everything we need for living a godly life. We have received all of this by coming to know him, the one who called us to himself by means of his marvelous glory and excellence. 4 And because of his glory and excellence, he has given us great and precious promises. These are the promises that enable you to share his divine nature and escape the world's corruption caused by human desires.
That is a wrap for today's question. Join us again next Futuristic Friday as we look at another exciting exponential technology area on our Ask Gramps episode. Our next trek is Meditation Monday, where we will help you reflect on what is most important in life. So encourage your friends and family to join us and then come along on Monday for another day of our Wisdom-Trek, Creating a Legacy.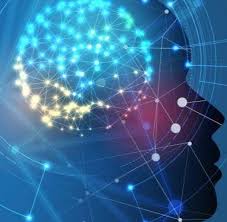 If you would like to listen to any of the past 1507 daily treks or read the associated journals, they are available at Wisdom-Trek.com. I encourage you to subscribe to Wisdom-Trek on your favorite podcast player so that each day will be downloaded to you automatically.
Thank you so much for allowing me to be your guide, mentor, and, most of all, your friend as I serve you through the Wisdom-Trek podcast and journal.
As we take this trek together, let us always:
Live Abundantly (Fully)
Love Unconditionally
Listen Intentionally
Learn Continuously
Lend to others Generously
Lead with Integrity
Leave a Living Legacy Each Day
I am Guthrie Chamberlain reminding you to Keep Moving Forward, Enjoy Your Journey, and Create a Great Day Everyday! See you on Monday!