Welcome to Day 1498 of our Wisdom-Trek, and thank you for joining me. 
This is Guthrie Chamberlain, Your Guide to Wisdom
Transforming Sick Care Into Well Care – Ask Gramps
Wisdom – the final frontier to true knowledge.  Welcome to Wisdom-Trek! Where our mission is to create a legacy of wisdom, to seek out discernment and insights, to boldly grow where few have chosen to grow before. Hello, my friend; I am Guthrie Chamberlain, your captain on our journey to increase Wisdom and Create a Living Legacy.  Thank you for joining us today as we explore wisdom on our 2nd millennium of podcasts. Today is Day 1498 of our Trek, and our focus on Fridays is the future technological and societal advances, so we call it Futuristic Fridays.  My personality is one that has always been very future-oriented.  Since my childhood, I have yearned for the exploration and discovery of new technologies and advancements for the future.  I grew up with the original Star Trek series, and even today, as I am now on my 65th revolution around the sun, I still dream of traveling in space. Each week we will explore rapidly converging technologies and advancements, which will radically change our lives.  At times, the topics may sound like something out of a science fiction novel, but each area that we explore is already well on its way of becoming a reality over the next couple of decades.
To keep with our theme of "Ask Gramps," I will put our weekly topics in the form of a question to get us on track.  This week's question is, Hey Gramps, last week you shared about slowing the aging process, but many people are getting sick and dying due to poor life choices.  How can this be resolved?
Transforming Sick Care Into Well Care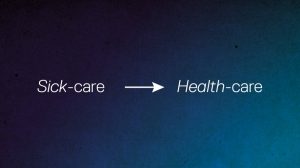 Last week we explored how pre-mature aging was actually a pandemic that could be prevented with new technologies. This week, I want to focus on turning sick care into healthcare.  I am using some of the information mentioned in Peter Diamandis's blogs and book "The Future is Faster Than You Think."
The U.S. healthcare industry is in for significant disruption in the decade ahead.  It is so broken that it's horrifying. As can be seen with the current global pandemic, we need to start focusing on our health, not just caring for the sick.
U.S. healthcare spending hit a total of $3.6 trillion in 2019. During 2020 with the additional burden of Covid-19 and its related illnesses, last year will pale in comparison.
Fear of liability prompts U.S. doctors to spend $210 billion per year on procedures patients don't need. Of every 5,000 new drugs introduced, 5 make it to human testing, and only one is ultimately approved. Yet even then, the average pharmaceutical product takes 12 YEARS to get from lab to patient, costing upwards of $2.5 billion.  While the rush to market for a Covid-19 vaccine will accelerate this somewhat, we have to ask, at what cost?
There is hope on the horizon.  A new generation of AI-enabled, data-driven companies, will transform what is today "sick care" into healthcare.
Today we'll look at a new generation of diagnostics that enable you to become the CEO of your own health. You are responsible for your own health; it is not the medical practitioner's responsibility.  Let's explore how you can catch diseases at "stage-0" before it becomes life-threatening.
Continuous DIY Diagnostics
Let us look at one plausible future scenario.  On a wintery Wednesday in January 2026, you're being watched, carefully watched.  Technically, you're asleep in your bed, but Google's home assistant knows your schedule. Thanks to your Oura ring, it also knows you've just completed a REM cycle and are now entering Stage 1 sleep—making it the perfect time to wake you up.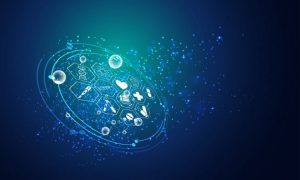 A gentle increase in the room's lighting simulates the sunrise, while optimized light wavelengths maximize wakefulness and improve your mood.  Once you are fully awake, you ask:  "Hey Google, how's my health this morning?" "One moment," says your digital assistant. It takes thirty seconds for the full diagnostic to run, which is pretty good considering the system deploys dozens of sensors capturing gigabytes of data.
Smart sensors in toothbrush and toilet, wearables in bedding and clothing, implantables inside your body provides you with a mobile health suite with a 360-degree view of your system. "Your microbiome looks perfect," Google tells you. "Also, blood glucose levels are good, vitamin levels fine…"  Google is already developing a full range of internal and external sensors that monitor everything from blood sugar to blood chemistry.
That's just one company, Google. The list of once multimillion-dollar medical machines could fill a notebook. As with all technological breakthroughs,  these machines with AI-Driven software are being dematerialized, demonetized, democratized, and delocalized.  They are being made into portable and even wearable sensors.
Let us look at just a few examples of what is soon to be available to most of us.
Ultrasound machines used to fill a small room, but now there's Exo's AI-enabled, cheap, handheld ultrasound 3D imager.  You will soon be able to track anything from wound-healing to fetus growth from the comfort of your home.
Another example comes from Google X project leader Mary Lou Jepsen's startup, Openwater, which uses red laser holography to create a portable MRI (magnetic resonance imaging), turning what is today a multimillion-dollar machine into a wearable consumer electronics device. With the successful rollout, products like that of Openwater could soon give three-quarters of the world access to medical imaging they currently lack.  Yet simpler developments might be more revolutionary.
In less than two decades, wearables have gone from first-generation step-counting self-trackers to Apple's sixth-generation iWatch, including a blood oxygen tracker, an FDA-approved ECG scanner capable of real-time cardiac monitoring, and a sleep monitor.
Another example is Final Frontier Medical Devices' DxtER (winner of the $10 million Qualcomm Tricorder XPRIZE): a collection of easy-to-use, noninvasive medical sensors, and a diagnostic AI, accessible via an app. Already, DxtER reliably detects over fifty common ailments.  In convergence, these developments point towards a future of always-on health monitoring and cheap, easy diagnostics.
This shift's technical term is "mobile health," a field predicted to explode into a $102 billion market by 2022. Step aside, WebMD. The idea here is to put a virtual doctor, on-demand, in your back pocket.  We have seen as a result of Covid-19 in 2020 that this trend has exploded.
Riding the convergence of networks, sensors, and computing, AI-backed medical chatbots are now flooding the market. These apps can diagnose everything from a rash to retinopathy.
It's not just physical ailments. Woebot is now taking on mental health, delivering cognitive behavioral therapy via Facebook Messenger to patients suffering from depression.
Proactive Healthcare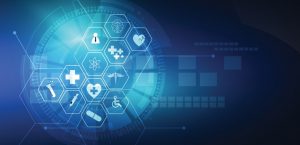 So, where are these trends headed?
Take Human Longevity Inc., a company Peter Diamandis co-founded in 2013. It's key offering, the "Health Nucleus," is an annual, three-hour health scan consisting of whole-genome sequencing, whole-body MRI, heart, and lung CT, echocardiogram, and a slew of clinical blood tests—essentially the most complete picture of health currently available.
This picture is important for two reasons. The first is early disease detection.
In 2018, Human Longevity published stats on its first 1,190 clients. Nine percent of its patients uncovered previously undetected coronary artery disease (the number one killer in the world), 2.5 percent found aneurysms (the number two killer in the world), 2 percent saw tumors—and so forth. In total, a staggering 14.4 percent had significant issues requiring immediate intervention, while 40 percent found a condition that needed long-term monitoring.
The second reason this is important? Everything Human Longevity is measuring and tracking via half-day annual visits will soon come to you on demand. Thanks to always-on, always-watching sensors, your smartphone, combined with a smart wearable, is about to become your doctor.
From Damage Control to Prevention
Skyrocketing AI capabilities, dematerializing sensors, and next-gen computing power, are on the verge of embedding themselves in your wearables, home, future AR devices, and—one day—implantables.
In success, today's era of lengthy, expensive, and reactive 'sick care'—mediated by insurance middlemen—is giving way to continuous, ultra-cheap, personalized, and proactive healthcare.
Soon we will own our (technological) doctors (not to mention our health data); we will no longer correct for risk once losses are incurred. Instead, we'll be minimizing risk 24/7, at extraordinarily low cost, without even thinking about it.  The change from "sick care" to "healthcare" will also radically change the health insurance industry.   The insurance companies will soon be covering the cost of healthcare and these new technologies, which will be much less expensive for them.
As Christ-followers, we must do all that we can to practice a lifestyle that promotes good health.  The new technologies that are becoming available will make it even easier to do.   Maintaining good health is part of our testimony as God's temple for today.
Don't you realize that your body is the temple of the Holy Spirit, who lives in you and was given to you by God? You do not belong to yourself, for God bought you with a high price. So you must honor God with your body.
That is a wrap for today's question.  Join us again next Futuristic Friday as we look at another exciting exponential technology area on our 'Ask Gramps' episode.  Our next trek is Meditation Monday, where we will help you reflect on what is most important in life.  So encourage your friends and family to join us and then come along on Monday for another day of 'Wisdom-Trek, Creating a Legacy.'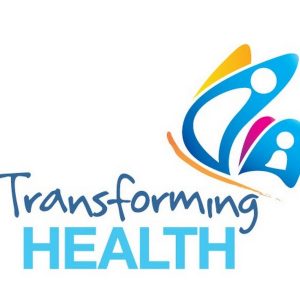 If you would like to listen to any of the past 1497 daily treks or read the associated journals, they are available at Wisdom-Trek.com.  I encourage you to subscribe to Wisdom-Trek on your favorite podcast player so that each day will be downloaded to you automatically.
Thank you for allowing me to be your guide, mentor, but most importantly, I am your friend as I serve you in through this Wisdom-Trek podcast and journal.
As we take this Trek of life together, let us always:
Live Abundantly (Fully)
Love Unconditionally
Listen Intentionally
Learn Continuously
Lend to others Generously
Lead with Integrity
Leave a Living Legacy Each Day
I am Guthrie Chamberlain….reminding you to 'Keep Moving Forward,' 'Enjoy your Journey,' and 'Create a Great Day…Everyday'! See you on Monday!