Welcome to Day 1489 of our Wisdom-Trek, and thank you for joining me.
This is Guthrie Chamberlain, Your Guide to Wisdom
Bible Study – Start Now and Follow the Trail – Meditation Monday
Wisdom – the final frontier to true knowledge.  Welcome to Wisdom-Trek! Where our mission is to create a legacy of wisdom, to seek out discernment and insights, to boldly grow where few have chosen to grow before. Hello, my friend, I am Guthrie Chamberlain, your captain on our journey to increase Wisdom and Create a Living Legacy.  Thank you for joining us today as we explore wisdom on our 2nd
Wisdom – the final frontier to true knowledge. Welcome to Wisdom-Trek where our mission is to create a legacy of wisdom, to seek out discernment and insights, and to boldly grow where few have chosen to grow before.
Hello, my friend, I am Guthrie Chamberlain, your captain on our journey to increase wisdom and create a living legacy. Thank you for joining us today as we explore wisdom on our 2nd millennium of podcasts. This is Day 1489 of our trek, and it is time for Meditation Monday.
Taking time to relax, refocus, and reprioritize our lives is crucial in order to create a living legacy. For you, it may just be time alone for quiet reflection. You may utilize structured meditation practices. In my life, meditation includes reading and reflecting on God's Word and praying. It is a time to renew my mind, refocus on what is most important, and make sure that I am nurturing my soul, mind, and body. As you come along with me on our trek each Meditation Monday, it is my hope and prayer that you, too, will experience a time for reflection and renewing of your mind.
We are continuing our series this week on Meditation Monday as we focus on Mastering Bible Study through a series of brief insights from Hebrew Scholar, Dr. Michael S. Heiser. Our current insights are focusing on study habits to build a strong foundation. Today let us meditate on…
Bible Study – Start Now And Follow The Trail
·       Insight Twenty-Five: It's Never Too Late to Start Studying the Bible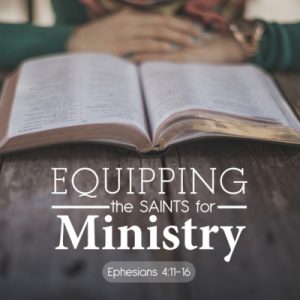 I've met people over the years who want to get serious about Bible study but think it's too late. Some are new to the faith and "past their prime" as they'd put it. Others have been Christians for decades but have never invested time to get into Scripture in a way that moves beyond occasionally reading the Bible. Most of the time, when people say those things, I know they aren't making up an excuse. They do believe it's too late. If that's you, take this in the right spirit: that's nonsense.
Studying the Bible is as easy as moving beyond reading in simple ways: looking up cross-references, using the concordance in the back of your Bible, reading through notes in a study Bible, thinking critically about what you see, and probing it with questions.
Experts like to say it takes 10,000 hours to become an expert in something. That's nonsense too, unless you want to be a sports Hall of Famer, perform surgery, practice law, or be a lead chef at a five-star restaurant. I'm not talking about getting a Ph.D. in biblical studies. That isn't a requirement for being a serious Bible student. I'm talking about becoming proficient at using specific techniques and tools and then being tenacious in their use. Five minutes a day, every day, will achieve that. I know because I've done it.
Proficiency in Bible study is about perseverance, not intellect or intuition. Most of the things we'd consider ourselves good at are like that. Sure, you can read about a kid who has a photographic memory and became a chess grandmaster before he was ten, but 99.9 percent of chess experts aren't that kid. They got to their proficiency through repetition.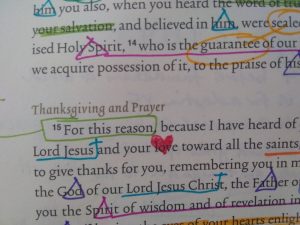 Age is no obstacle to this, either. An eighty-year-old who devotes time every day to Bible study has a year's worth of experience (and knowledge) by their next birthday, precisely the same as if a thirty-year-old did it. What matters is doing it. The mind has an amazing ability to store information and recognize patterns. It just has to be trained through repetition.
So don't put off getting into Scripture. Everyone you know will be a year older at this time next year, but only those who engage in Bible study will know Scripture any better.
·       Insight Twenty-Six: Follow Someone Who Leaves a Trail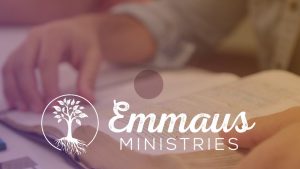 A good strategy for becoming adept at Bible study is to find a mentor, someone who models skilled Bible study and can pass on what they know. That transmission happens either by verbal instruction or modeling. In a perfect world, one's pastor would fill this space. I was blessed to have teachers and pastors who took us through the text. I didn't know it, but I was learning to study the Bible. If you can say the same, thank God for your pastor.
However, I've heard hundreds of Christians' complaints about the pulpit's lack of biblical content in their church. Granted, I may be hearing a distorted number of those laments because I interact with people online. But other lines of evidence have convinced me there may be a serious problem in this regard.
First, some recent studies have confirmed the vacuous state of biblical knowledge in Christian churches, including those in the evangelical orbit. A 2009 Bama Group study sent shockwaves through thousands of churches after it reported significant declines in biblical literacy and the Bible's engagement among churchgoers between the ages of eighteen and forty-four. This was offset by a rise among the same group in desire for Bible knowledge.  The divergence suggests a disconnect between what people want and what they're often getting in church.
Second, I have regular exposure to the books being produced by pastors and lay teachers for the church at large. Many of them are light on biblical and theological content, focusing instead on advice, encouragement, and cultural engagement. Those things are good, but they don't feed the hunger for biblical content.
Pastors have a difficult job. Most are insanely busy with administration, counseling, visitation, and meetings. They have little time to study Scripture in depth. But that recognition doesn't solve the problem. Christians are starving for serious biblical content, not the basics of the faith with adult illustrations. If pastors don't preach and text the text, they don't provide a template for how- to study Scripture. If you can't retrace your pastor's sermon in the biblical text after Sunday, you may need to find a mentor somewhere else.
Study this Book of Instruction continually. Meditate on it day and night so you will be sure to obey everything written in it. Only then will you prosper and succeed in all you do.
That is a wrap for today's meditation. Next week we will continue our trek on Meditation Monday as we take time to reflect on what is most important in creating our living legacy. On tomorrow's trek, we will explore another wisdom quote. This 3-minute wisdom supplement will assist you in becoming healthy, wealthy, and wise each day. Thank you for joining me on this trek called life. Encourage your friends and family to join us and then come along tomorrow for another day of our Wisdom-Trek, Creating a Legacy.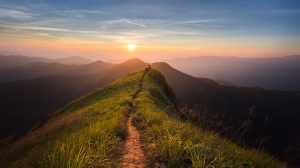 If you would like to listen to any of the past 1488 daily treks or read the daily journal, they are available at Wisdom-Trek.com. I encourage you to subscribe to Wisdom-Trek on your favorite podcast player so that each day will be downloaded to you automatically.
Thank you for allowing me to be your guide, mentor, and most importantly, your friend as I serve you through the Wisdom-Trek podcast and Journal.
As we take this trek together, let us always:
Live Abundantly (Fully)
Love Unconditionally
Listen Intentionally
Learn Continuously
Lend to others Generously
Lead with Integrity
Leave a Living Legacy Each Day
I am Guthrie Chamberlain reminding you to Keep Moving Forward, Enjoy Your Journey, and Create a Great Day Everyday! See you tomorrow!