Welcome to Day 1479 of our Wisdom-Trek, and thank you for joining me.
This is Guthrie Chamberlain, Your Guide to Wisdom
Bible Study – God Desires Us to Learn and Understand – Meditation Monday
Wisdom – the final frontier to true knowledge. Welcome to Wisdom-Trek where our mission is to create a legacy of wisdom, to seek out discernment and insights, and to boldly grow where few have chosen to grow before.
Hello, my friend, I am Guthrie Chamberlain, your captain on our journey to increase wisdom and create a living legacy. Thank you for joining us today as we explore wisdom on our 2nd millennium of podcasts. This is Day 1479 of our trek, and it is time for Meditation Monday. Taking time to relax, refocus, and reprioritize our lives is crucial in order to create a living legacy.
For you, it may just be time alone for quiet reflection. You may utilize structured meditation practices. In my life, meditation includes reading and reflecting on God's Word and praying. It is a time to renew my mind, refocus on what is most important, and make sure that I am nurturing my soul, mind, and body. As you come along with me on our trek each Meditation Monday, it is my hope and prayer that you, too, will experience a time for reflection and renewing of your mind.   
We are continuing our series this week on Meditation Monday as we focus on Mastering Bible Study through a series of brief insights from Hebrew Scholar, Dr. Michael S. Heiser. Our current insights are focusing on study habits to build a strong foundation. Today let us meditate on…
Bible Study – God Desires Us to Learn and Understand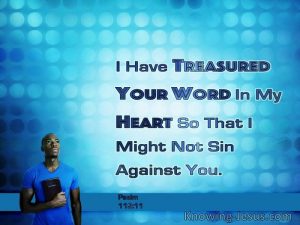 ·       Insight Twenty-One: Believe That God Will Help You
God wants us to understand Scripture. It stands to reason, then, that he's perfectly willing to help us do that. I'm not talking about including a formulaic prayer for assistance when you begin your Bible study. I'm not recommending a specific prayer at all, though that's appropriate. I'm suggesting that you go into Bible study expecting God to help you with something he already wants you to do.
This is how Dr. Heiser explains it. "I learned this lesson in some startling ways in graduate school. I chose a controversial topic for my dissertation. Granted, every dissertation is supposed to blaze a new path, but mine had an element of risk. I was bucking consensus opinions because I thought I'd noticed something unaddressed in centuries (really, millennia) of scholarship about the Hebrew Bible. In grad school, it isn't enough to say; I don't think the way everyone else does. You have to offer something coherent and defend it adequately to please a room full of top-tier scholars.
One day I walked into the library absorbed with a particularly vexing problem that I couldn't unravel in my mind. I was there because I'd come across a reference to an essay in a book that sounded like it might be useful. I went to the stacks to get the volume, and, inexplicably, it wasn't there. The computer catalog said it had not been checked out, but all I saw on the shelf was a rectangular hole. I had to get to work, so I turned around to leave. My eye fell on a random book whose title I'd never seen. Something told me to open it. I did. To my astonishment, there was an essay in the Table of Contents on precisely what I was struggling with.
I hadn't prayed before that first incident, but I knew God was looking out for me. I'd do my research and go to the library and tell God I needed direction. I was honest. There were times I felt lost with my topic.
God helped me. The experience I described above was repeated a half-dozen times while writing my dissertation. It got to the point where I wouldn't leave the library without checking the books on either side of one I'd come for. I always check the shelf behind me, too.
·       Insight Twenty-Two: Believing What the Bible Says Is Not Bible Study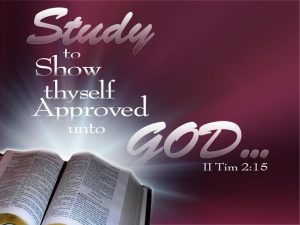 Not all of the obstacles to studying the Bible are negative such as, not having enough time, not being sure you'll do it right, not feeling smart enough, not knowing where to start…among others. Sometimes it's what we affirm or agree with that gets in the way.
I've been a Christian for over fifty years. I've been to several churches, talked to many people, and taught many adult and youth group Bible lessons. I've taught dozens of students in Bible classes over the years. I'm sympathetic to people whose fears impede their progress in Bible study. I've been there, so none of those uncertainties irritate me. But one excuse I've heard over the years bothers me. It is, "I already believe what's in the Bible, so why do I need to study it?" This doesn't settle well with me.
Think about what such a statement says:
What I know and believe is the important stuff.
My faith is based on something someone told me.
I believe what I can't necessarily explain and might not understand.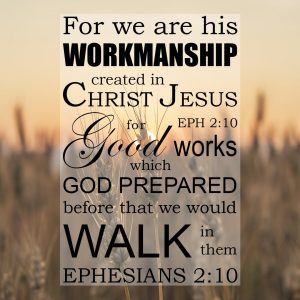 It may sound harsh, but the presumption that our faith exempts us from thinking clearly about what we believe reveals both a lack of faith and personal insecurity. We fear our beliefs cannot stand scrutiny or that we don't have the mental muscle to probe Scripture deeply. Frankly, we've been conditioned to embrace such flawed conclusions by our Christian communities. Churches are filled with people who are sincere about their faith. They aren't waffling about the basics of the faith. If every sermon goes back to the simple gospel message, it's reasonable for them to conclude it makes little sense to study what they already embrace.
That may have "worked" in times past, but we're living in a different world today. Parents and pastors are no longer the gatekeepers of information and truth. Google and YouTube are. The next generation, and many in our generation, aren't listening to only Christian voices.
I'm not suggesting that evangelism or the health of the church in the next generation depends on being able to win debates, though losing them will certainly not help. People indeed turn from the Bible despite having access to sound thinking. Immaturity, worldliness, and rebellion are all factors. What I'm saying is what we read in 1 Peter 3:15, "Instead, you must worship Christ as Lord of your life. And if someone asks about your hope as a believer, always be ready to explain it." You can't rely on what your parents or your pastor told you alone. You must study the Scriptures for yourself.  Otherwise, your voice will be no more credible than anyone else whose beliefs are just hand-me-downs.
Study this Book of Instruction continually. Meditate on it day and night so you will be sure to obey everything written in it. Only then will you prosper and succeed in all you do.
That is a wrap for today's meditation. Next week we will continue our trek on Meditation Monday as we take time to reflect on what is most important in creating our living legacy. On tomorrow's trek, we will explore another wisdom quote. This 3-minute wisdom supplement will assist you in becoming healthy, wealthy, and wise each day. Thank you for joining me on this trek called life. Encourage your friends and family to join us and then come along tomorrow for another day of our Wisdom-Trek, Creating a Legacy.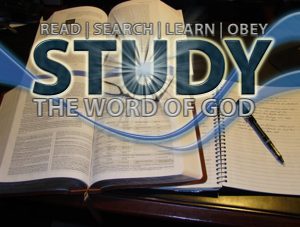 If you would like to listen to any of the past 1478 daily treks or read the daily journal, they are available at Wisdom-Trek.com. I encourage you to subscribe to Wisdom-Trek on your favorite podcast player so that each day will be downloaded to you automatically.
Thank you for allowing me to be your guide, mentor, and, most of all, your friend as I serve you through this Wisdom-Trek podcast and journal.
As we take this trek together, let us always:
Live Abundantly (Fully)
Love Unconditionally
Listen Intentionally
Learn Continuously
Lend to others Generously
Lead with Integrity
Leave a Living Legacy Each Day
I am Guthrie Chamberlain reminding you to Keep Moving Forward, Enjoy Your Journey, and Create a Great Day Everyday! See you tomorrow!