Welcome to Day 1417 of our Wisdom-Trek, and thank you for joining me.
This is Guthrie Chamberlain, Your Guide to Wisdom
The Missing Money – Humor Unplugged
Wisdom – the final frontier to true knowledge. Welcome to Wisdom-Trek where our mission is to create a legacy of wisdom, to seek out discernment and insights, and to boldly grow where few have chosen to grow before.
Hello, my friend, I am Guthrie Chamberlain, your captain on our journey to increase wisdom and create a living legacy. Thank you for joining us today as we explore wisdom on our 2nd millennium of podcasts. This is Day 1417 of our trek, and it is time for our 3-minute mini-trek called Humor Unplugged. Our Thursday podcast will provide a short and clean funny story to help you lighten up and live a rich and satisfying life – something to cheer you and give a bit a levity in your life.
We are told in  Proverbs 15:30, "A cheerful look brings joy to the heart; good news makes for good health." We are also encouraged in Proverbs 17:22, "A cheerful heart is good medicine, but a broken spirit saps a person's strength." Consider this your vitamin supplement of cheer for today. So let's jump right in with today's funny which is titled…
The Missing Money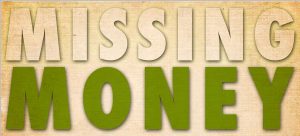 Andy and Sally, an elderly couple, were celebrating their sixtieth anniversary. The couple had married as childhood sweethearts and had recently moved back to their old neighborhood after they retired.
Holding hands, as they always did, they walked back to their old grade school. It was not locked, so they entered and found the old desk they'd shared, where Andy had carved "I love you, Sally." It was such a cherished memory as those days came rushing back to both of them. They were truly blessed.
On their way back home, they took some side roads they used to walk along when they were young. Suddenly, an armored truck went speeding by, and a bag of money popped out of the back door, which was not securely fastened, and fell on the road practically landing at their feet. Sally quickly picked it up. Not sure what to do with it, they took it home. There, Sally counted the money and found out that it contained fifty-thousand dollars in new $20.00 bills!
Andy was beside himself, as he had never seen so much money at one time. He exclaimed, "We've got to give it back."
Sally wasn't so sure as she said, "Finders keepers; losers weepers. Besides that, we don't even know the name of the company whose truck it fell from." Sally put the money back in the bag and hid it in their attic.
The next day, two FBI agents were canvassing house to house in the neighborhood looking for the money. They came up to Sally and Andy's home and knocked on the door. "Pardon me, but did either of you find a bag of money that fell out of an armored truck yesterday?"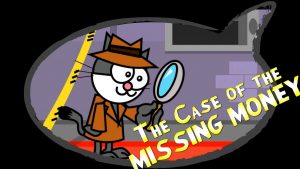 Sally said, "No, we don't know anything about it."
Andy could not keep quiet and said, "She's lying. She hid it up in the attic."
Sally said, "Oh, officers, don't believe him; poor Andy is getting senile."
The agents turned to Andy and began to question him.
The lead agent says, "Tell us the story from the beginning."
Andy said, "Well, you see officer, it all started when Sally and I were walking home from grade school hand in hand just yesterday…"
The other FBI agent turns to her partner and says, "We're outta here."
I hope that brought a smile to your face today. If it did, pass your smile on to someone else, we all could use a kind smile each day. Our Thursday thought is, "We will always be friends until we are old and senile…then we can be new friends."
Here is our verse for today.
That's the whole story. Here now is my final conclusion: Fear God and obey his commands, for this is everyone's duty. God will judge us for everything we do, including every secret thing, whether good or bad.
As you enjoy these nuggets of humor, please encourage your friends and family to join us and then come along tomorrow for another day of Wisdom-Trek, Creating a Legacy.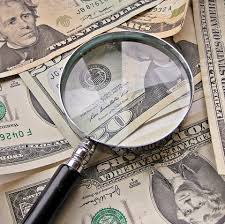 If you would like to listen to any of our past 1416 treks or read the Wisdom Journal, they are all available at Wisdom-Trek.com. I encourage you to subscribe to Wisdom-Trek on your favorite podcast player so that each day will be downloaded to you automatically.
Thank you for allowing me to be your guide, mentor, and, most of all, your friend as I serve you through the Wisdom-Trek podcast and journal.
As we take this trek together, let us always:
Live Abundantly (Fully)
Love Unconditionally
Listen Intentionally
Learn Continuously
Lend to others Generously
Lead with Integrity
Leave a Living Legacy Each Day
I am Guthrie Chamberlain reminding you to Keep Moving Forward, Enjoy Your Journey, and Create a Great Day Everyday! See you tomorrow for Futuristic Friday!