Wisdom-Trek / Creating a Legacy
Welcome to Day 1393 of our Wisdom-Trek, and thank you for joining me.
This is Guthrie Chamberlain, Your Guide to Wisdom
Life After Covid-19 Part 2 – Ask Gramps
Wisdom – the final frontier to true knowledge. Welcome to Wisdom-Trek where our mission is to create a legacy of wisdom, to seek out discernment and insights, and to boldly grow where few have chosen to grow before.
Hello, my friend, I am Guthrie Chamberlain, your captain on our journey to increase wisdom and create a living legacy. Thank you for joining us today as we explore wisdom on our 2nd millennium of podcasts. This is Day 1393 of our trek, and it is time for our Philosophy Friday series. Each Friday, we will ponder some of the fundamental truths and mysteries of life and how they can impact us in creating our living legacy.
As we continue on this trek called life, sometimes we have questions about life, so our Friday trek is a time when we can "Ask Gramps." Gramps will answer questions that you would like to ask your ad or granddad, but for whatever reason, you are unable to. No matter how old we are, I know that all of us would like the opportunity to ask Dad or Gramps questions about life in many areas.
We may mix it up a bit on our Friday episodes, but we will strive to keep them down to earth and enjoyable. If you have any questions that you would like to ask Gramps, please email them to guthrie@wisdom-trek.com.
Last week we had a question, but this question is too broad to answer in one episode. The answer today is one of several Ask Gramps features that will analyze various areas of life and how this pandemic will impact them. Please make sure that you download our Friday podcast sessions to follow the complete analysis. Better yet, subscribe to Wisdom-Trek so you can gain a bit of wisdom five days a week. So here is the question…
"Hey, Gramps, I realize that after this whole Covid-19 pandemic is under control, life will take on some sort of normalcy for most people.  I can't get my mind around how life will change with so many people out of work and many businesses not being able to survive. What is your take on how life will be after Covid-19?"
Life After Covid-19 Part 2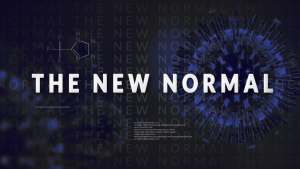 Our focus last week was overall jobs and manufacturing. As I mentioned last week, I do not have a crystal ball nor a prophetic message about life after Covid-19. That being said, I do have over 40 years of business and nearly 64 years of life experience which help me to see what others may not.
The core of this content today and in subsequent weeks comes from a book and companion blog written by Peter Diamandis. His book The Future is Faster Than You Think was published in January of this year before Covid-19. Peter has recently also stated that Covid-19 would accelerate his predictions significantly. I recommend his book.
Let me offer some perspective. It has been said that crises don't so much alter the course of history as accelerate changes that are already underway. Exponential technology has been disrupting traditional industries at an ever-increasing pace. The pandemic has put these changes into hyper speed. Never have we had the opportunity to rewrite entire sectors, redefine the problems they address, and reinvent their solutions. This is a scary and also exciting time to be alive! Any time we have a disaster such as this, there is also unlimited opportunity.
The next economic sector we will explore is brick-and-mortar retail. The impact and losses stemming from the Covid-19 pandemic will accelerate the demise of many traditional retail businesses. Quarter 1 & Quarter 2, 2020 losses are spelling "game over" for more brick-and-mortar retail.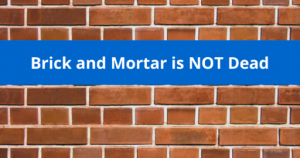 This month alone, J. Crew, J.C. Penney, Neiman Marcus, and Lord & Taylor have announced they are filing for Chapter 11 bankruptcy. Many other major retailers may be quick to follow. The real tragedy is the millions of small "main street" retailers that will fold in the months ahead as government stimulus monies run out, consumers tighten their belts, and subconscious social distancing keeps many homebound.
In 2018, roughly 1.8 billion people around the globe purchased goods online. In the same year, global e-retail sales amounted to $2.8 trillion. In less than two years by 2021, global e-retail sales are expected to double with growth to $4.8 trillion.
Anyone who wasn't purchasing online has been forced to learn over the past 60 days. Of course, this shift is a result of today's pandemic conditions. As countless eCommerce newcomers find online buying increasingly convenient and easy, this transition is only accelerating. It is sad to see some small brick-and-mortar businesses fail due to this pandemic and online shopping. The pandemic probably only accelerated their eventual demise. The two giants Amazon and Walmart, have provided eCommerce platforms for hundreds of thousands of small businesses to sell online with little or no capital cost. There would be no way to get this type of exposure on their own. eCommerce is not unlike what happened with the invention and mass production of the automobile and its impact on the horse and buggy industries. So what are some of the opportunities for entrepreneurs and traditional small retailers?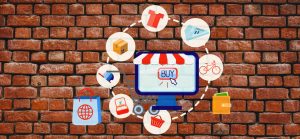 Here are some ideas to consider.
(1) Provide a turnkey service to "main-street retailers:" Most mom and pop stores don't have the technical knowledge to go online, master SEO, and adopt automated fulfillment options. One opportunity for tech-savvy entrepreneurs is to help put a main-street retailer's products online. Most retailers haven't realized that they can list their products on Amazon or Walmart or use Shopify to drive eCommerce for themselves.
(2) Personal Shopper Services: Rather than simply selling stuff in a store, consider becoming a retailer that adds a high-touch customization service to your offering. Serve your local clients in a way that online cannot. Consult them on their needs, then design and fulfill on jewelry, clothing, or furniture. People trust people far more easily than they trust corporate brands.
(3) Add an Exponential Tech to your offering: Instead of perusing clothing racks, we are in the initial stages of a retail era dominated by Virtual Reality, Augmented Reality, and Spatial Web technologies. Whether it's virtual try-on capacity, Augmented Reality-overlaid information on the physical assets in your field of view, or your own Artificial Intelligence personal shopper, retail is at a historic turning point.
For entrepreneurs, now is the time to redefine it.
You must prepare and change in order to survive, as we are told in Proverbs 24:27, "Do your planning and prepare your fields before building your house."
We are still just scratching the surface of some of the accelerated changes that we will see in the next few years. Next Friday, we will explore more areas of transformation to come, specifically in restaurants and dining.
That is a wrap for today's question. Join us again next Friday for another question on our Ask Gramps episode. Our next trek is Mediation Monday, where we will help you reflect on what is most important in life. So encourage your friends and family to join us and then come along on Monday for another day of our Wisdom-Trek, Creating a Legacy.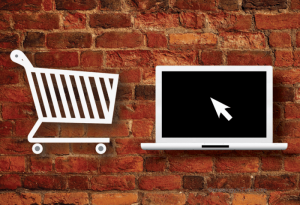 If you would like to listen to any of the past 1392 daily treks or read the associated journals, they are all available at Wisdom-Trek.com. I encourage you to subscribe to Wisdom-Trek on your favorite podcast player so that each day will be downloaded to you automatically.
Thank you for allowing me to be your guide, mentor, and most importantly, your friend as I serve you through the Wisdom-Trek podcast and journal.
As we take this trek together, let us always:
Live Abundantly (Fully)
Love Unconditionally
Listen Intentionally
Learn Continuously
Lend to others Generously
Lead with Integrity
Leave a Living Legacy Each Day
I am Guthrie Chamberlain reminding you to Keep Moving Forward, Enjoy Your Journey, and Create a Great Day Everyday! See you on Monday!