Wisdom-Trek / Creating a Legacy
Welcome to Day 1322 of our Wisdom-Trek, and thank you for joining me.
This is Guthrie Chamberlain, Your Guide to Wisdom
I Can't Understand You – Humor Unplugged
Wisdom – the final frontier to true knowledge. Welcome to Wisdom-Trek! Where our mission is to create a legacy of wisdom, to seek out discernment and insights, to boldly grow where few have chosen to grow before. Hello, my friend, I am Guthrie Chamberlain, your captain on our journey to increase Wisdom and Create a Living Legacy. Thank you for joining us today as we explore wisdom on our 2nd millennium of podcasts. This is Day 1322 of our Trek, and time for a 3-minute mini-trek called Humor Unplugged. Our Thursday podcast will provide a short and clean funny story to help you lighten up and live a rich and satisfying life. Something to cheer you and provide a bit a levity in your life. We are told in 15:30&version=NLT" target="_blank" rel="noopener noreferrer">Proverbs 15:30 A cheerful look brings joy to the heart; good news makes for good health. We are also encouraged in 17:22&version=NLT" target="_blank" rel="noopener noreferrer">Proverbs 17:22 A cheerful heart is good medicine, but a broken spirit saps a person's strength. Consider this your vitamin supplement of cheer for today. So let's jump right in with today's funny which is titled:
I Can't Understand You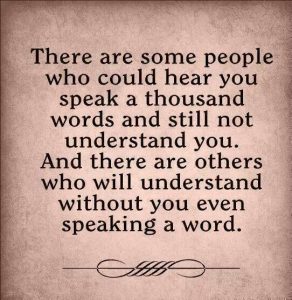 It was a bitterly cold winter day, but old Mr. Miller was bound and determined to do some ice fishing so he could have some fresh fish for dinner. He got up early and headed to a nearby lake. Mr. Miller walked to his usual fishing spot on the frozen lake. He set up his shelter, cut a hole in the ice, and dropped in his fishing line. He was there for almost an hour, without even a nibble. As he bundled up more trying to keep warm, he noticed little Johnny, a neighbor boy, strutting out onto the ice, pitch a little lean-to, and proceed to cut a hole in the ice not far from him. Mr. Miller thought to himself, yeah, good luck kid, I have been here for over an hour and the fish aren't biting today. To his surprise, little Johnny dropped his fishing line, and minutes later, he hooked a Largemouth Bass.
Old Mr. Miller couldn't believe his eyes but chalked it up to plain luck. But, shortly thereafter, little Johnny pulled in another large catch.
He watched little Johnny for the next hour and the young boy kept catching fish after fish. Finally, Mr. Miller couldn't take it any longer, so he exited his hut and proceeded over to little Johnny's lean-to. In a rather loud and irritated voice, he said, "Johnny, I've been here for nearly two hours without even a nibble. You've been here less than an hour and have caught a half dozen fish! How do you do it?"
Little Johnny responded, "Roo raf roo reep ra rums rrarm."
Mr. Miller, knowing that he was a bit hard of hearing, said, "What was that?"
Again little Johnny responded, "Roo raf roo reep ra rums rarrm."
"Look," old Mr. Miller snarled, "Speak clearly, son, I can't understand a word you're saying."
Little Johnny spat the contents of his mouth into his hand and declared, "You have to keep the worms warm!"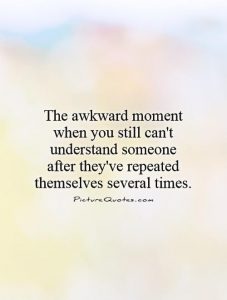 I hope that brought a smile to your face today. If it did pass your smile onto some else, we all could use a good smile. Our Thursday thought is: "Speak clearly, if you speak at all; carve every word before you let it fall."
17:27&version=NLT" target="_blank" rel="noopener noreferrer">Proverbs 17:27
A truly wise person uses few words; a person with understanding is even-tempered.
Just as you enjoy these nuggets of humor, please encourage your friends and family to join us and then come along tomorrow for another day of 'Wisdom-Trek, Creating a Legacy.'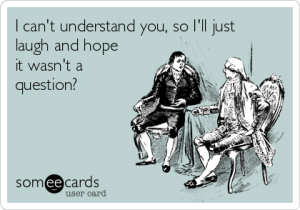 If you would like to listen to any of our past 1321 treks or read the Wisdom Journal, they are all available at Wisdom-Trek.com. I encourage you to subscribe to Wisdom-Trek on your favorite podcast player, so each day will be downloaded to you automatically.
Thank you for allowing me to be your guide, mentor, and most importantly, I am your friend as I serve you in through this Wisdom-Trek podcast and journal each day.
As we take this Trek of life together, let us always:
Live Abundantly (Fully)
Love Unconditionally
Listen Intentionally
Learn Continuously
Lend to others Generously
Lead with Integrity
Leave a Living Legacy Each Day
I am Guthrie Chamberlain….reminding you to 'Keep Moving Forward,' 'Enjoy your Journey,' and 'Create a Great Day…Everyday'! See you tomorrow for Philosophy Friday!