Wisdom-Trek / Creating a Legacy
Welcome to Day 1319 of our Wisdom-Trek, and thank you for joining me.
This is Guthrie Chamberlain, Your Guide to Wisdom
How Do You View Success? – Meditation Monday
Wisdom – the final frontier to true knowledge. Welcome to Wisdom-Trek where our mission is to create a legacy of wisdom, to seek out discernment and insights, and to boldly grow where few have chosen to grow before.
Hello, my friend, I am Guthrie Chamberlain, your captain on our journey to increase Wisdom and Create a Living Legacy. Thank you for joining us today as we explore wisdom on our 2nd millennium of podcasts. This is Day 1319 of our trek, and it is time for Meditation Monday. Taking time to relax, refocus, and reprioritize our lives is crucial in order to create a living legacy.
For you, it may just be time alone for quiet reflection. You may utilize structured meditation practices. In my life, meditation includes reading and reflecting on God's Word and praying. It is a time to renew my mind, refocus on what is most important, and make sure that I am nurturing my soul, mind, and body. As you come along with me on our trek each Meditation Monday, it is my hope and prayer that you, too, will experience a time for reflection and renewing of your mind.
Today we are going a little different angle in our meditation to look at an Old Testament character. We will explore one aspect of Abraham's promised son, Isaac. I recently read one of my devotionals from the book "Men of the Bible" produced by Ann Spangler, which I found interesting as it considered Isaac's business success. So today, let us consider…
How Do You View Success?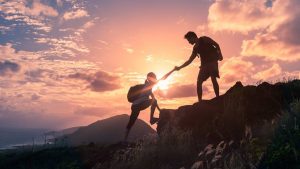 Let me share some background information about Isaac to refresh your memory.
His name means: "He laughs." The reason for this is that his mother laughed when God's messenger told her that she would have a son, considering she was over ninety years old.
His work: Isaac was an accomplished farmer and herdsman.
His character: The only son of Abraham and Sarah, Isaac, at a young age, witnessed, through the faithfulness of his father, the meaning of obedience. He was gentle and hardworking.
His sorrow: As an old and feeble man, Isaac was victimized by the deception of his son Jacob and to his later dismay, gave him the blessing that he had intended for his older son, Esau.
His triumph: Isaac is considered one of the three great patriarchs. For millennia his progeny have revered him.
Key Scriptures: Genesis 25-27
Now let's continue on with the story of his business success. Ask yourself how you would respond to this scenario. When a man or woman is hugely successful in their work, everyone notices. Some of those people celebrate their prosperity; others hate them for it. What would your response be?
This is what Isaac experienced. He is one of the early farmers in the Scriptures with a remarkable green thumb. Genesis 26:12-13 says, "When Isaac planted his crops that year, he harvested a hundred times more grain than he planted, for the Lord blessed him. He became a very rich man, and his wealth continued to grow." Isaac had a secret formula – something more powerful than a precise crop rotation strategy or specially formulated fertilizer: The Lord blessed him.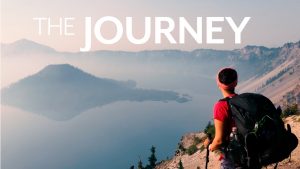 Godly excellence in the marketplace and the generous compensation that often follows it has been the subject of controversy among believers for centuries. Surely Christians are supposed to aspire to serving professions like physicians, missionaries, nurses, and teachers. But is there a place for successful, competitive businesspeople in God's plan as well?
The story of Isaac and his wife Rebekah's years in the land of the Philistines illustrates the answer to these questions – and the reason why. As Isaac and Rebekah were leaving Canaan and looking for a new home, the Lord appeared to Isaac and told him in Genesis 26:2-3, "The Lord appeared to Isaac and said, "Do not go down to Egypt, but do as I tell you. Live here as a foreigner in this land, and I will be with you and bless you. I hereby confirm that I will give all these lands to you and your descendants, just as I solemnly promised Abraham, your father."
Isaac listened to God's voice and obeyed. It didn't take too long for him to see that his neighbors were envious. The first time Isaac's servant brought word to him that one of his wells had been filled in with dirt would have been a strong indicator! Nothing specific is said about Isaac's reaction to this act of treachery, but there is no indication that Isaac was angry or vengeful. Instead, he simply sent his servants out to re-dig the wells or to find places for new ones.
Because of his success and these conflicts, King Abimelech paid Isaac a visit. He asked Isaac to move, sounding much like an Egyptian pharaoh hundreds of years later. Genesis 26:16 says, "Finally, Abimelech ordered Isaac to leave the country. 'Go somewhere else,' he said, 'for you have become too powerful for us.'"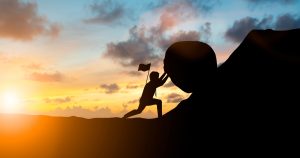 Once again, Isaac could have been upset at such treatment. "After all I've done for you and your people," Isaac could have said to Abimelech, "this is the way you treat me?" But he didn't. Instead, Isaac and Rebekah moved on, setting up yet another successful business in a new location.
Sometime later, because he saw and was concerned about Isaac's success in a new location Abimelech paid a visit to Isaac. Here is a snippet of the story line which is found in Genesis 26:26-29, "One day King Abimelech came from Gerar with his adviser, Ahuzzath, and also Phicol, his army commander. 'Why have you come here?' Isaac asked. 'You obviously hate me, since you kicked me off your land.'
They replied, "'We can plainly see that the Lord is with you. So we want to enter into a sworn treaty with you. Let's make a covenant. Swear that you will not harm us, just as we have never troubled you. We have always treated you well, and we sent you away from us in peace. And now look how the Lord has blessed you!'"
So now back to the basis of our meditation. Why would a man pursue excellence in business? The story of Isaac clearly gives us the answer: God had called (and gifted) Isaac for this work, and he was obedient. Isaac had shown respect for those in authority over him. He worked hard, and his efforts were productive. And Isaac did not allow the sabotage of his enemies to discourage or distract him.
What was the result of Isaac's faithfulness? God received the glory, and his name was honored among those who previously did not know or revere him.
That is a wrap for today's meditation. Next week, we will continue our trek on Meditation Monday as we take time to reflect on what is most important in creating our living legacy.
On tomorrow's trek, we will explore another wisdom quote. This 3-minute wisdom supplement will assist you in becoming healthy, wealthy, and wise each day. Thank you for joining me on this trek called life. Encourage your friends and family to join us and then come along tomorrow for another day of our Wisdom-Trek, Creating a Legacy.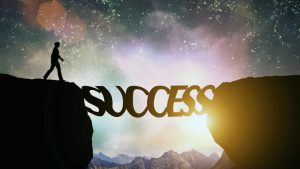 If you would like to listen to any of the past 1318 daily treks or read the daily journal, they are available at Wisdom-Trek.com. I encourage you to subscribe to Wisdom-Trek on your favorite podcast player, so each day will be downloaded to you automatically.
Thank you for allowing me to be your guide, mentor, and most importantly, I am your friend as I serve you through this Wisdom-Trek podcast and journal.
As we take this trek together, let us always:
Live Abundantly (Fully)
Love Unconditionally
Listen Intentionally
Learn Continuously
Lend to others Generously
Lead with Integrity
Leave a Living Legacy Each Day
I am Guthrie Chamberlain reminding you to Keep Moving Forward, Enjoy Your Journey, and Create a Great Day Everyday! See you tomorrow!