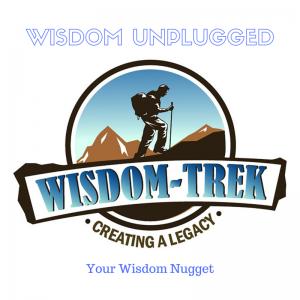 Wisdom-Trek / Creating a Legacy
Welcome to Day 1297 of our Wisdom-Trek, and thank you for joining me.
This is Guthrie Chamberlain, Your Guide to Wisdom
Countryside Community Church – Humor Unplugged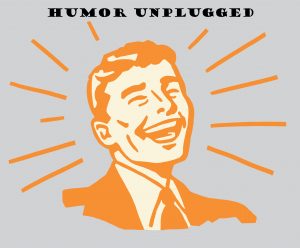 Wisdom – the final frontier to true knowledge. Welcome to Wisdom-Trek! Where our mission is to create a legacy of wisdom, to seek out discernment and insights, to boldly grow where few have chosen to grow before. Hello, my friend, I am Guthrie Chamberlain, your captain on our journey to increase Wisdom and Create a Living Legacy. Thank you for joining us today as we explore wisdom on our 2nd millennium of podcasts. This is Day 1297 of our Trek, and time for a 3-minute mini-trek called Humor Unplugged. Our Thursday podcast will provide a short and clean funny story to help you lighten up and live a rich and satisfying life. Something to cheer you and provide a bit a levity in your life. We are told in 15:30&version=NLT" target="_blank" rel="noopener noreferrer">Proverbs 15:30 A cheerful look brings joy to the heart; good news makes for good health. We are also encouraged in 17:22&version=NLT" target="_blank" rel="noopener noreferrer">Proverbs 17:22 A cheerful heart is good medicine, but a broken spirit saps a person's strength. Consider this your vitamin supplement of cheer for today. So let's jump right in with today's funny which is titled:
Countryside Community Church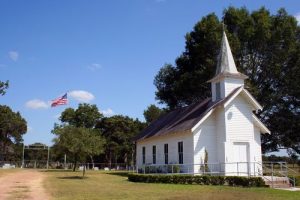 On Sunday, Pastor Jones, the new young pastor at Countryside Community Church, arrived at church and found that the only who had shown up so far was old farmer Smith who owned a nearby small dairy farm.
After waiting a while, hoping that others would show up, pastor Jones was really disappointed. Finally, exasperated, Pastor Jones remarked to old farmer Smith, "Well, it appears no one else is coming, so we should probably cancel service today."
Farmer Smith stared at Pastor Jones for a bit, then he looked down at his clothes, knowing he was dressed in his Sunday best, he thought for a moment more then looked at the young Pastor Jones and said, "Well pastor, I don't know much 'bout preachin', but I do know something bout farmin' and if I went out in the field and found only one cow, I'd still feed 'em."
All excited, young Pastor Jones ran up to the pulpit and proceeded to preach for the next 45 minutes a fierce fire and brimstone sermon like he had never preached before. Once Pastor Jones finally wrapped up his sermon, including an invitation, he proceeded off the platform. Feeling really good about his message, he went and shook old Farmer Smith's hand and asked the old farmer what he thought.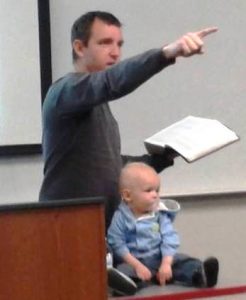 Farmer Smith thought a bit as he looked into the distance and then said, "Well, Pastor Jones, I don't know much bout preachin', but I do know somethin' 'bout farmin' and if I went out in the field and found only one cow, I wouldn't give 'em the whole bale of hay."
I hope that brought a smile to your face today. If it did pass your smile onto some else, we all could use a good smile. Our Thursday thought is: "If I ever wrote a book on preaching, it would contain three words: Preach the Word. Get rid of all the other stuff that gets you sidetracked; preach the Word.
Preach the word of God. Be prepared, whether the time is favorable or not. Patiently correct, rebuke, and encourage your people with good teaching.
Just as you enjoy these nuggets of humor, please encourage your friends and family to join us and then come along tomorrow for another day of 'Wisdom-Trek, Creating a Legacy.'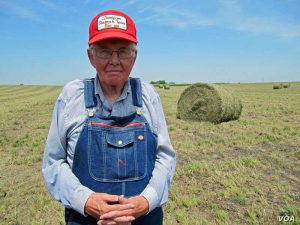 If you would like to listen to any of our past 1296 treks or read the Wisdom Journal, they are all available at Wisdom-Trek.com. I encourage you to subscribe to Wisdom-Trek on your favorite podcast player, so each day will be downloaded to you automatically.
Thank you for allowing me to be your guide, mentor, and most importantly, I am your friend as I serve you in through this Wisdom-Trek podcast and journal each day.
As we take this Trek of life together, let us always:
Live Abundantly (Fully)
Love Unconditionally
Listen Intentionally
Learn Continuously
Lend to others Generously
Lead with Integrity
Leave a Living Legacy Each Day
I am Guthrie Chamberlain….reminding you to 'Keep Moving Forward,' 'Enjoy your Journey,' and 'Create a Great Day…Everyday'! See you tomorrow for Philosophy Friday!