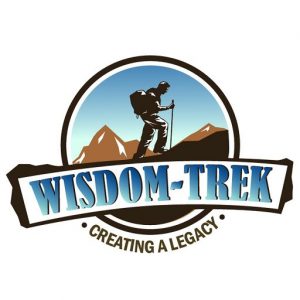 Wisdom-Trek / Creating a Legacy
Welcome to Day 1288 of our Wisdom-Trek, and thank you for joining me.
This is Guthrie Chamberlain, Your Guide to Wisdom
No Room – Ask Gramps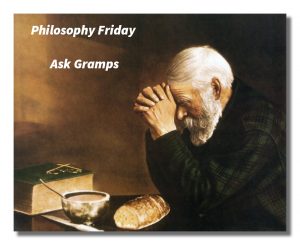 Wisdom – the final frontier to true knowledge.  Welcome to Wisdom-Trek! Where our mission is to create a legacy of wisdom, to seek out discernment and insights, to boldly grow where few have chosen to grow before.
Hello, my friend, I am Guthrie Chamberlain, your captain on our journey to increase wisdom and create a living legacy. Thank you for joining us today as we explore wisdom on our 2nd millennium of podcasts. This is Day 1288 of our trek and time for our Philosophy Friday series. Each Friday, we will ponder some of the basic truths and mysteries of life and how they can impact us in creating our living legacy. As we continue this Christmas week, instead of our "Ask Gramps" episode, we will have one additional Christmas devotional to finish out this week. Today, let us consider…
No Room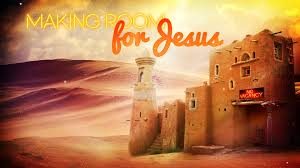 As we think about the Christmas story and how there was no room for Mary and Joseph, so Jesus was born in a manger. Let me ask you…have you really made room in your heart for Jesus as your Savior?
I'm not talking about thinking about Jesus just during the Christmas season. I'm asking if you have given your heart to Jesus so that He can speak truth into your uncertainty, peace into your worry, hope into your discouragement, and joy into your sadness. To be a disciple of Jesus, it means that you follow Him. You do what He commanded, you follow His example, and you place Jesus Christ above all other claims on your heart. So, have you made room in your heart for Jesus?
You see, I'm sure if folks had known who Jesus was before He was born that there would have been many people in Bethlehem who would have made room for His little family and for His birth. However, most were busy with guests in town for the census or working to make a little coin off the out-of-town folks who were crowding their streets. Jesus came to town in the womb of a simple young Jewish woman, and no one noticed, at least not till the angels alerted the shepherds, and they began to tell their story. So there was no room for these two simple God-fearing people expecting their first child. There was no room for Jesus Christ, the King of Kings and Savior of the world!
Today, however, I am asking if there is room in your heart for Jesus? Not just a quick acknowledgment of Him to fill your December with a touch of Christmas. Jesus wants to take up permanent residency so His character and compassion can permeate your heart. Jesus wants your heart to be His home until He can bring you home to the Father and you can be at your final home.
Jesus is here, and He is also near. So, have you made room for Jesus all year through?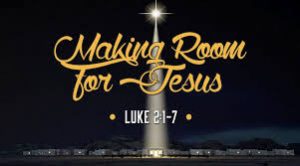 Notice how simply Luke tells the story of Jesus's birth. Notice the sad state of affairs at the end in Luke 2:1-7!
At that time the Roman emperor, Augustus, decreed that a census should be taken throughout the Roman Empire. (This was the first census taken when Quirinius was governor of Syria.) All returned to their own ancestral towns to register for this census. And because Joseph was a descendant of King David, he had to go to Bethlehem in Judea, David's ancient home. He traveled there from the village of Nazareth in Galilee. He took with him Mary, to whom he was engaged, who was now expecting a child.  And while they were there, the time came for her baby to be born.  She gave birth to her firstborn son. She wrapped him snugly in strips of cloth and laid him in a manger, because there was no lodging available for them.
More than there not being room in the inn for Jesus, most folks did not have room in their hearts for Him. But for those who did… ah, focus on the following truth the apostle John states in John [1:10]-13, for it applies for you, too!
He came into the very world he created, but the world didn't recognize him.  He came to his own people, and even they rejected him.  But to all who believed him and accepted him, he gave the right to become children of God.  They are reborn—not with a physical birth resulting from human passion or plan, but a birth that comes from God.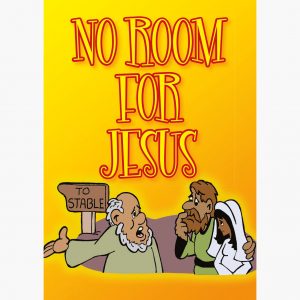 Jesus is knocking at the door of your heart. Have you made room for Him — not just at Christmas, but for always? Notice the promise that I made when you do make room for Jesus Christ in Revelation [3:20].
Look! I stand at the door and knock. If you hear my voice and open the door, I will come in, and we will share a meal together as friends.
That is a wrap for today's question. Join us again next Friday for another question on our "Ask Gramps" episode. Our next trek is Mediation Monday, where we will help you reflect on what is most important in life. So encourage your friends and family to join us and then come along on Monday for another day of our Wisdom-Trek, Creating a Legacy.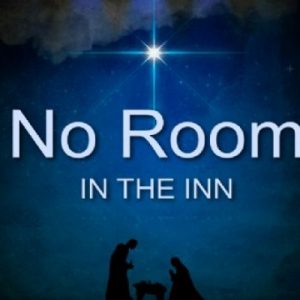 If you would like to listen to any of the past 1287 daily treks or read the associated journals, they are all available at Wisdom-Trek.com.  I encourage you to subscribe to Wisdom-Trek on your favorite podcast player, so each day will be downloaded to you automatically.
Thank you for allowing me to be your guide, mentor, and most importantly, your friend as I serve you through the Wisdom-Trek podcast and journal.
As we take this trek together, let us always:
Live Abundantly (Fully)
Love Unconditionally
Listen Intentionally
Learn Continuously
Lend to others Generously
Lead with Integrity
Leave a Living Legacy Each Day
I am Guthrie Chamberlain reminding you to Keep Moving Forward, Enjoy Your Journey, and Create a Great Day Everyday! See you on Monday!