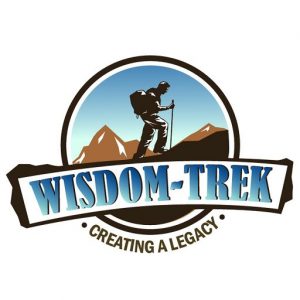 Wisdom-Trek / Creating a Legacy
Welcome to Day 1284 of our Wisdom-Trek, and thank you for joining me.
This is Guthrie Chamberlain, Your Guide to Wisdom
Follow the Light – Meditation Monday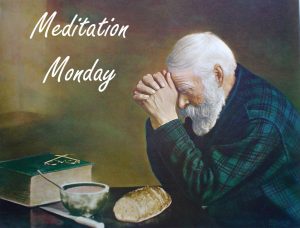 Wisdom – the final frontier to true knowledge. Welcome to Wisdom-Trek where our mission is to create a legacy of wisdom, to seek out discernment and insights, and to boldly grow where few have chosen to grow before.
Hello, my friend, I am Guthrie Chamberlain, your captain on our journey to increase wisdom and create a living legacy. Thank you for joining us today as we explore wisdom on our 2nd millennium of podcasts. This is Day 1284 of our trek, and it is time for Meditation Monday. Taking time to relax, refocus, and reprioritize our lives is crucial in order to create a living legacy.
For you, it may just be time alone for quiet reflection. You may utilize structured meditation practices. In my life, meditation includes reading and reflecting on God's Word and praying. It is a time to renew my mind, refocus on what is most important, and make sure that I am nurturing my soul, mind, and body. As you come along with me on our trek each Meditation Monday, it is my hope and prayer that you, too, will experience a time for reflection and renewing of your mind.
 In our meditation today, let us consider…
Follow the Light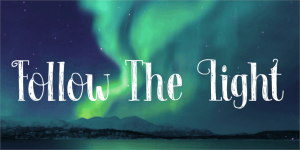 As you give gifts to others this Christmas, let us meditate on the ultimate gift that was given to us through Christ. Suppose you could give a gift to Christ, what would it be? How could you possibly select a gift for the One who not only has everything, but who made everything?
The Wise Men did. They can be an example for us. In addition to the gold, frankincense, and myrrh, they gave the Savior some gifts we can give him today: their hope, their time, and their worship.
The wandering wise men gave Jesus their hope. When everyone else saw a night sky, this small band of men saw the light. The sight of the star sparked a desire in their hearts that sent them traveling from a far off land. They went, seeking Jesus.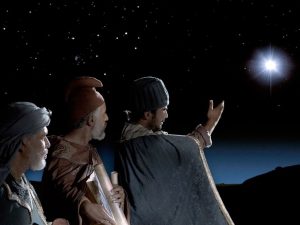 When night comes to your world, what do you see? The darkness or the stars? Hopelessness or hopefulness? Sometimes, just as He did so long ago, God uses the darkness to reveal his stars. In John 1:5 we read, "The light shines in the darkness, and the darkness can never extinguish it." So
while you are giving gifts the season, give God your hope for Christmas.
While you're giving, give God your time. The wise men did. Before they gave God their presents, they gave their presence. It's likely that these men traveled as long as two years before locating the prince of heaven. Before that one incredible moment when they knelt before Jesus, the wise men spent many moments, months, perhaps years searching, in anticipation of that meeting. Just as the wise men devoted themselves to seeking the Savior, so can you. Deuteronomy 4:29 reminds, "But from there you will search again for the Lord your God. And if you search for him with all your heart and soul, you will find him."
Once the Wise Men completed their search for the King of Kings, the wise men gave Jesus another gift: their worship. These were men of great wealth, influence, and intellect: what did they do when they saw Jesus? Matthew 2:11 says, "They entered the house and saw the child with his mother, Mary, and they bowed down and worshiped him. Then they opened their treasure chests and gave him gifts of gold, frankincense, and myrrh."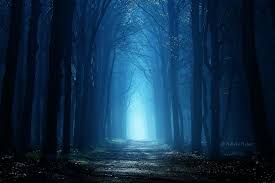 Worship. It's a gift that extends to the giver as well. Through worship, we come to see God more clearly. God invites us, through worship, to see his face so he can change ours. In worship, we simply stand before God with a prepared and willing heart and let God do his work. And he does. He wipes away the tears. He mops away the perspiration. He softens our furrowed brows. He touches our cheeks. He changes our faces as we worship. The wise men sought the child of God, just as God seeks his children. John 4:23 reads, "But the time is coming—indeed it's here now—when true worshipers will worship the Father in spirit and in truth. The Father is looking for those who will worship him that way."
The gifts of hope, time, and worship. Three gifts the wise still to give. Wise people still seek the King of Kings. Once the light that we seek becomes an integral part of the fabric of our lives, we become the gifts that God seeks. As 2 Corinthians 4:7 says, "We now have this light shining in our hearts, but we ourselves are like fragile clay jars containing this great treasure. This makes it clear that our great power is from God, not from ourselves."
That is a wrap for today's meditation. Next week, we will continue our trek on Meditation Monday as we take time to reflect on what is most important in creating our living legacy. On tomorrow's trek, we will explore another wisdom quote.  This 3-minute wisdom supplement will assist you in becoming healthy, wealthy, and wise each day.  Thank you for joining me on this trek called life. Encourage your friends and family to join us and then come along tomorrow for another day of our Wisdom-Trek, Creating a Legacy.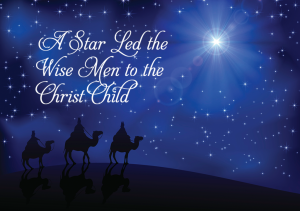 If you would like to listen to any of the past 1283 daily treks or read the daily journal, they are available at Wisdom-Trek.com. I encourage you to subscribe to Wisdom-Trek on your favorite podcast player, so each day will be downloaded to you automatically.
Thank you for allowing me to be your guide, mentor, and most importantly, your friend as I serve you through the Wisdom-Trek podcast and journal.
As we take this trek together, let us always:
Live Abundantly (Fully)
Love Unconditionally
Listen Intentionally
Learn Continuously
Lend to others Generously
Lead with Integrity
Leave a Living Legacy Each Day
I am Guthrie Chamberlain reminding you to Keep Moving Forward, Enjoy Your Journey, and Create a Great Day Everyday! See you on tomorrow!