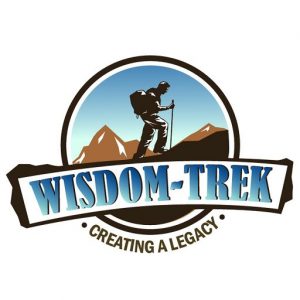 Wisdom-Trek / Creating a Legacy
Welcome to Day 1278 of our Wisdom-Trek, and thank you for joining me.
This is Guthrie Chamberlain, Your Guide to Wisdom
The Right Kind of Confidence – Ask Gramps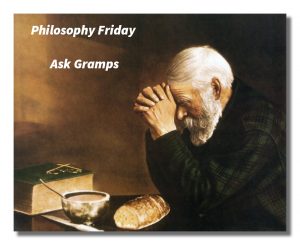 Wisdom – the final frontier to true knowledge. Welcome to Wisdom-Trek where our mission is to create a legacy of wisdom, to seek out discernment and insights, and to boldly grow where few have chosen to grow before.
Hello, my friend, I am Guthrie Chamberlain, your captain on our journey to increase wisdom and create a living legacy. Thank you for joining us today as we explore wisdom on our 2nd millennium of podcasts. This is Day 1278 of our trek and time for our Philosophy Friday series. Each Friday, we ponder some of the basic truths and mysteries of life and how they can impact us in creating our living legacy.
As we continue on this trek called life, sometimes we have questions about life, so our Friday trek is a time when we can "Ask Gramps." Gramps will answer questions that you would like to ask your dad or granddad, but for whatever reason, you are unable to. No matter how old we are, I know that all of us would like the opportunity to ask Dad or Gramps questions about life in many areas.
We may mix it up a bit on our Friday episodes, but we will strive to keep them down to earth and enjoyable. If you have any questions that you would like to ask Gramps, please email them to guthrie@wisdom-trek.com.
So the question for this week is…
"Hey Gramps, there are certain people who seem to be confident about everything they do.  I struggle with confidence and am afraid if I act confident, then I will appear to be arrogant.  Do you have some wise tips to help me be genuinely confident?"
The Right Kind of Confidence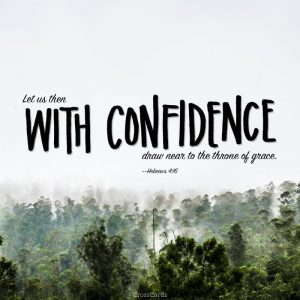 First, not everyone who appears to be confident really is confident. I have observed many a person who shows a display of confidence, but under the surface, they struggle with maintaining a good self-image. This usually displays itself in the form of arrogance. So be careful about observing others and trying to imitate them because they may be struggling with issues you have no knowledge of.
Although there is a danger of placing too much confidence in ourselves, this doesn't mean we shouldn't be confident.  I have been told that I come off as very confident, and for the most part, I feel that I am. This is because of what, or more specifically, whom I put my confidence in. A truly confident person will not come off as arrogant or forceful, but with a quiet spirit of humility. A truly confident person will have an unswerving demeanor where very little of life struggles will phase that person.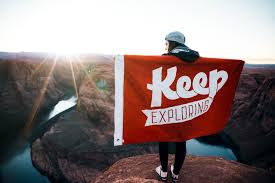 It boils down to the fact that we have every right to be supremely confident in our position in Christ and in our future, which is secured by Him. In fact, to not be supremely confident is not humility; but it is unbelief. It is to discount God's promises and live at a level far beneath what He has offered us. We often do that because we don't feel worthy and God's promises can sound too good to be true. You must remember that is the Almighty God we are talking about! He does not offer stingy forgiveness or measly power or meager promises. He offers more than we could ever ask or think as we are told in Ephesians 3:20, "Now all glory to God, who is able, through his mighty power at work within us, to accomplish infinitely more than we might ask or think." We must take Him at His word and believe.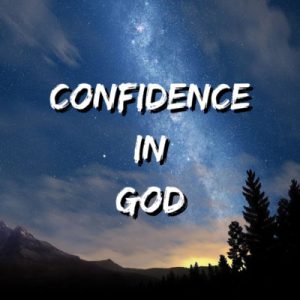 What are some things that we can be confident about? For starters, we are completely forgiven and accepted by God, both now and forever. Ephesians 3:12 says, "Because of Christ and our faith in him, we can now come boldly and confidently into God's presence." Our sin is no longer a barrier between God and us. The access, this relationship, will extend throughout eternity.  1 John 4:17 reads, "And as we live in God, our love grows more perfect. So we will not be afraid on the day of judgment, but we can face him with confidence because we live like Jesus here in this world."
We also have confidence in prayer. 1 John 5:14 reminds, "And we are confident that he hears us whenever we ask for anything that pleases him." God wants us to be confident in Him. We must guard our confidence  Hebrews 10:35 says, "So do not throw away this confident trust in the Lord. Remember the great reward it brings you!"
One of the reasons that I can be humble and show great confidence in all that I do is found in Ephesians 2:10, "For we are God's masterpiece. He has created us anew in Christ Jesus, so we can do the good things he planned for us long ago."
Remember, the right kind of confidence, confidence in God and His promises, is not arrogance. It takes humility to believe that what God says is true, we can confidently know is true.
That is a wrap for today's question. Join us again next Friday for another question on our "Ask Gramps" episode. Our next trek is Mediation Monday, where we will help you reflect on what is most important in life. So encourage your friends and family to join us and then come along on Monday for another day of our Wisdom-Trek, Creating a Legacy.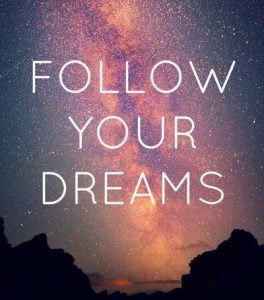 If you would like to listen to any of the past 1277 daily treks or read the associated journals, they are all available at Wisdom-Trek.com. I encourage you to subscribe to Wisdom-Trek on your favorite podcast player, so each day will be downloaded to you automatically.
Thank you so much for allowing me to be your guide, mentor, and, most of all, your friend as I serve you through the Wisdom-Trek podcast and journal.
As we take this trek together, let us always:
Live Abundantly (Fully)
Love Unconditionally
Listen Intentionally
Learn Continuously
Lend to others Generously
Lead with Integrity
Leave a Living Legacy Each Day
I am Guthrie Chamberlain reminding you to Keep Moving Forward, Enjoy Your Journey, and Create a Great Day Everyday! See you on Monday!